Asian Games 2018: From pencak silat to eSports, a look at fascinating new and 'not-so-new' events in Jakarta
Ranging from the good old-fashioned club card game 'Bridge' to the Indonesian martial art Pencak Silat, Asian Games 2018 has several new events on offer.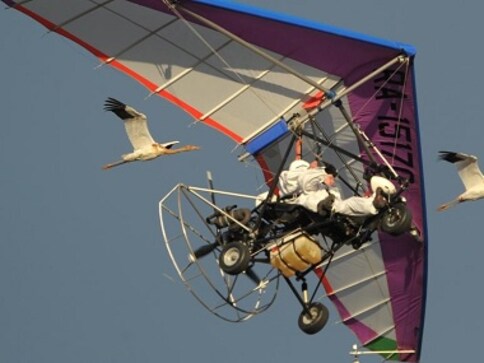 Jakarta: Numbers have never really been terribly important to Indian sport. We thrive on approximations, so what we do know about the Indian contingent at the just-commenced Asian Games in the Indonesian capital is that it has 'about' 541 athletes and 'about' 260-odd officials. Athletes and officials are probably still being added or left behind, depending on who has how much clout in whatever quarters.
Never before has any single Games – Olympic, Asian, Commonwealth or even South Asian federation – produced so many Indian representatives in new disciplines. Ranging from the good old-fashioned club card game 'Bridge' to the Indonesian martial art pencak silat, the Soviet form of fighting Sambo, Uzbek's version of wrestling Kurash, to adventure sports like Climbing, Paragliding, Jet-ski and Dragon Boating.
Almost a tenth of the 540-odd athletes wearing India colours in Jakarta will be from these Games. As of now, most of these names are little known in the world of sport, but who knows, some of them could be lining up for Arjuna Awards should they win gold medals in Jakarta.
More about those personalities – right, they are very good at what they do; it is just that we did not see them as sportspersons worthy of an Asian Games blazer – later in the fortnight.
To be honest, except for Bridge, even after a lifetime in sports writing and coverage, I would be hard pressed to explain how various other disciplines mentioned above can be explained to writers to make them understand how the medals are won at these competitions.
In the past, India has competed in disciplines like Sepak Takraw, a 'foot volleyball' kind of a game which is a rage in South East Asia, or even in Ten Pin bowling and Roller skating, but I am not too sure if it has been at the level of an Asian Games.
A last word on the 'new' games:
Some have been part of the Asian Indoor Games, and some have been there for a while, but we didn't notice them!
Some, India has been participating in, and I did not notice.
And then there are some, we better get there soon, or else others will become too good at them.
Bridge: A card game popular in most clubs around the world. Unlike poker, it is often considered a 'cerebral' game, but by no means a sport that could now fetch an Arjuna Award – if an Indian bridge team wins a gold, or maybe even a medal.
Indian athletes, Men: Pranab Bardhan, Sapan Desai, Subhash Gupta, Rajeev Khandelwal, Ajay Khare, Finton Lewis, Debabrata Majumder, Gopinath Manna, Sumit Mukherjee, Shibhnath Dey Sarkar, Bachiraju Satyanarayana, Jaggy Shivdasani, Arun Kumar Sinha, Rajeshwar Tewari and Raju Tolani.
Women: Rita Choksi, Feroza Chothia, Hema Deora, Bharati Dey, Marianne Karmarkar, Himani Khandelwal, Kiran Nadar, Aparna Sarin and Vasanti Shah.
My take: Indian sports officials should learn bridge to stay away from mischief.
Pencak silat: An ancient Indonesia martial art, which is said to have originated after a woman watched a tiger battle a giant hawk. She used the techniques to fight off a pestering group of drunken men. It describes various indigenous combat styles with fighters wielding a terrifying array of weapons such as knives, sickles and machetes. Not for the faint-hearted.
Indian athletes: Sonia, Simran, and Boynao Singh.
My take: Can we use that on the streets of Delhi, where women can ward off drunk men and letches.
Sambo: Said to have originated from a Russian-Soviet form of fighting developed by the Red Army a few years after the Bolshevik revolution in 1917, to sharpen hand-to-hand combat skills. It is supposed to be an acronym of Russian for "unarmed self-defence".
Indian athletes: Shree Kant (82-90 kg).
My take: Could help in teaching history and methods of warfare.
Kurash: An Uzbek form of wrestling which is said to have been a training technique for soldiers of 14th-century conqueror Amir Timur, whose empire stretched from Persia to central Asia. Wrestlers use towels to hold their opponents, and bouts are won by throwing or tripping an opponent onto their back.
Indian athletes, Men: Jatin, Jacky Gahlot, Kunal, Manish Tokas, Divesh, Danish Sharma, Parikshit Kumar, Aswin Pandari Chandran.
Women: Pinky Balhara, MY Jadhav, Binisha Nayakattu Biju, Megha Tokas, Amisha Tokas.
My take: See my suggestion for Sambo.
Climbing: Has three different categories - Speed, Speed Relay and Combined.
Indian athletes, Men: Chingkheinganba Maibam, Bharath Stephen Pereira Kamath.
Women: Shreya Sanjay Nankar.
My take: Our athletes should be good at this. We have been climbing mountains, literally and figuratively.
Rollersport: Fun and games, rolled into one. Has two categories - Skateboard and Roller Stake (20 km race).
Indian athletes, Men: Amitesh Mishra, Harshveer Singh Sekhon.
Women: Aarathy Kasturi Raj, Varsha Puranik.
My take: This one already has a few Arjuna awardees, I believe.
Dragon Boating: Said to date back to more than 2,000 years, when it started in south-central China. China and Indonesia have won three gold medals apiece since its Asian Games debut in 2010.
My take: Kerala's boat races are more fun, I am sure. I have a feeling we have not checked out that.
eSport: This will not be a medal sport this time, but will be a medal event in 2022.
My take: Considering we are good at info-tech and export all that talent, which the world wants, should we not think about medals, too. And yes, please get a National Federation as well, but only one, so that we don't have factions.
Jet-ski: This is not just for beach bums. This is actually a medal sport. Better known as the flash pursuit of the glitterati in sun-splashed sea resorts, jet-ski is another of the 10 sports that are appearing at the Asian Games for the first time.
My take: Get Incredible India and Tourism folks to sponsor the Indian team.
Ju-jitsu: Japanese martial art, where athletes are not allowed to punch or kick.
My take: Get our women to take up this as they need it. Please don't penalise them for kicking or punching the offenders.
Paragliding: A recreational sport now about to become a medal discipline at a multi-sport event. Will have two different race formats — cross country and aerobatics.
My take: Get Incredible India and Tourism folks to sponsor the Indian team.
Ten-pin bowling: Did you know that this has been an Asian Games sport since 1978! Yes, 1978. South Koreans are amazingly good at this – and many other sports – and have won way more medals than any other country.
My take: With Bridge also in the golf, hotels/clubs should seriously look into the possibility of applying for government grants to make them as "Centres of Excellence" to win Asian Games medals.
Kabaddi: A tag-meets-rugby contact sport rooted in Indian mythology said to date back 5,000 years. Kabaddi has proven a fan favourite, although India has won every gold medal since it became an Asian Games sport 28 years ago.
The game requires yoga-like breathing skills as two seven-player teams send a raider into enemy territory to tag an opponent before returning to safety – all while chanting "kabaddi, kabaddi" to prove they're not using more than one puff.
My take: Please include this at the Olympics, before the Russians, Americans and Germans discover it.
Sepak takraw: A hugely popular sport in Southeast Asia; a gravity-defying form of "foot volleyball". It was included in Asian Games as far back as 1990 and was a huge hit. It is dominated by Thailand. Stars in Sepak Takraw could make Lionel Messi and Ronaldo look like kindergarten kids and their 'falls' are not 'dives'.
My take: Let's start an "Indian Sepak Takraw League", it might help our football team.
World
As per the reports, North Korean hacker groups Lazarus Group and APT38 perpetrated a $100 million theft at Harmony's Horizon bridge, a crypto company based in the United States
World
The video gives the world a glance at the smooth running of the celebrated services, which are being used by innumerable women