Asian Champions Trophy 2016: Rupinder Pal Singh downplays hot streak, says it's his 'job to score goals'
By his own admission, Rupinder Pal Singh is witnessing a 'dream run' in the ongoing Asian Champions Trophy here, but the ace India drag-flicker said he was just doing his duty
Kuantan (Malaysia): By his own admission, Rupinder Pal Singh is witnessing a "dream run" in the ongoing Asian Champions Trophy here, but the ace India drag-flicker said he was just doing his duty as his role in the team is to score goals from penalty corners.
For the first time in his career, Rupinder has scored 10 goals in a hockey tournament with his rasping drag-flicks here.
Starting with six goals in India's tournament opener against Japan, Rupinder scored one goal against Pakistan and one against China before producing both Indian goals in the 2-1 victory over Malaysia on Wednesday.
The lanky Indian penalty corner shooter, who usually plays deep defence, says he is now eager to add a few more goals to his tally in the knock-out rounds starting with the semi-final on Saturday.
"I would call this a dream run. Obviously, I am feeling great. It is indeed a special feeling when you score crucial goals," said Rupinder. "I have a role to play in this team, and scoring goals from penalty corners is what I am here for."
Rupinder, whose romance with Malaysian grounds continues six years after he made his international debut in the Malaysian city of Ipoh, said, "It was in Sultan Azlan Shah Cup that I made my debut for India in 2010, and I got a hat-trick against Great Britain in the same tournament the next year," said the lanky defender, who turns 26 next month. "These are all part of my fond hockey memories."
The Indians haven't felt the absence of multiple penalty corner options, and the role of another short corner specialist, Jasjit Singh Kular, has been limited because Rupinder has been so good. He was already India's highest scorer this year even before the start of the Asian Champions Trophy with seven goals from 20 matches, and had enjoyed a hot streak in Malaysia, where he scored a career-best six goals in the opening match against Japan.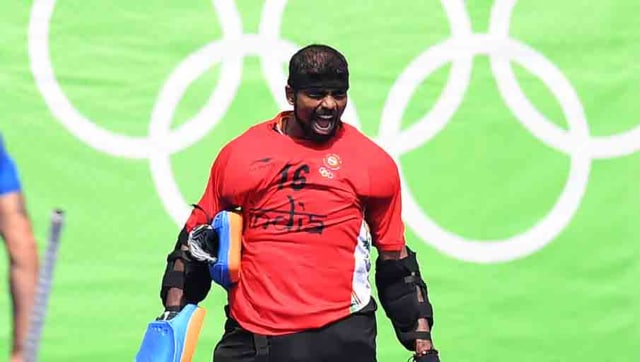 Sports
Sreejesh's former teammates Rupinder Pal Singh, Birendra Lakra and SV Sunil had recently retired following a successful Olympic campaign to pave the way for youngsters.
Sports
India captain Rani Rampal is elated at the opportunity, saying the event will provide them an opportunity to rub shoulders with the best teams of the world ahead of a busy calendar.
Sports
Indian men's hockey team chief coach Graham Reid says the focus of the ongoing national camp will be on setting future priorities after the historic bronze medal-winning show at the Tokyo Olympics