Asian Champions Trophy 2016 preview: India vs Pakistan the big game for PR Sreejesh and Co
After almost a two month 'think fest' combined with intense drills, workouts and match simulated training, the Indian hockey team is currently enjoying temperatures of 32 degrees laced with a humidity factor of 86 percent in Malaysia. They are back on Malaysian soil, where they have played a total of 29 tournaments, virtually home turf. The national team embarks on a new season with the Asian Champions Trophy in Kuantan, a port city, with a tournament that holds much promise after the inaugural at Ordos where India won beating Pakistan in the 2011 final.
However later the ACT was used as a preparatory tournament, especially by India in 2013 when it sent its under-21 squad. In 2014 and 2015, the tournament was not held till the International Hockey Federation decided that points from the Champions Trophy would be the parameter for world rankings and qualifications for Olympics and World Cups. Bang – all the six top continental teams are back in the fray with more or less their best sides.
For the Indian team, there hasn't been much introspection under public gaze after the disappointing quarterfinal loss to Belgium in Rio. In terms of the Olympics, it was the most topsy-turvy edition for hockey.
Nobody in their wildest dream, not even the most die-hard Argentine fan, dreamt of an Olympic gold. In fact, a semifinal, with due respect to the South Americans, would have seemed a major achievement. But good for the sport, Argentina won apart from the predictable and somewhat tediously mandatory – Aussie, Dutch and German finish.
India was one of the few teams to have beaten Argentina and it then appeared that a possible semifinal place might open up. But the Belgians are now a power-house and it showed in a match where India's possession in the third and fourth quarter didn't go past the 40 percent mark.
It's in the shadow of that 1-3 defeat to Belgium that India starts on a new four-year-cycle. There is no doubt that questions still persist, but Roelant Oltmans has a core that can achieve mastery in the continent and be ambitious enough to conquer territories that still seem intertwined with fantasy. In the coming four years, India plays the World Cup, Asian Games, Asia Cup, and Champions Trophy, and of course, the proverbial and the only medal that matters – the 2020 Tokyo Olympics.
It might be an exaggeration that Kuantan would lead to bigger things but it will not be way of the mark that this team, combined with a bunch from the Junior World Cup to be played in December at Lucknow, would decide India's plans till Tokyo. "I do believe that a few players will lose their spots in the team," says Col Balbir Singh, the 1968 Mexico Olympic bronze medallist and former selector. "In fact, the team did under perform at Rio. It's not the loss to Belgium that bothered, it was the way we let them dominate us in the third and fourth quarter that exposed us tactically. In terms of player quality, we are good. But to be consistent, skill and tactics need to match each other."
It might be unfair to blame all the issues on Roelant Oltmans, but the Dutchman who took Holland to the 96' Olympic and 98' World Cup title, is calling the shots. The team plays well under him and there is a unity rarely seen before under any coach. It's also rare that a player in the team and in this case, the captain PR Sreejes,h has come out openly in support of a contract renewal for Oltmans. Appointments and sacking of coaches usually never elicited any response from the players. Oltmans contract expires in December and a win at Kuantan would be a good bargaining tool against Hockey India. After the loss to Belgium at Rio, Oltmans said, "We have the youngest team in the competition and for most of them this is their first kind of experience. You do need experience to win this level of game." If at all, the Dutchman remains beyond his contract date, the wish of having an experienced team might be fulfilled.
At Kuantan, if one goes by form and team on paper, India is the favourite. But defending champions Pakistan and hosts Malaysia along with South Korea are capable of creating more than a few upsets. Pakistan has won two golds and silver while India, after winning the opening championship, has a silver and a fifth place to show.
And like any championship in India, Asia Cup, Asian Games or the Azlan Shah, it's the India-Pakistan match that is creating the maximum interest. With more than ten percent of the Kuantan population Indian, a full stadium is guaranteed. And after Sreejesh spoke about 'winning the match for the Indian soldiers', there is enough hype to power nationalistic sentiment.
"An India-Pakistan match brings a lot of excitement," said Sreejesh. "We don't want to disappoint our soldiers by losing, especially when they sacrifice their lives in the exchange of fire at the borders." But Sreejesh did add that 'Pakistan has a strong mental attitude and they can beat any team anytime. That is their specialty.'
Pakistan holds an edge when it comes to the ACT in terms of head to head. Both have clashed five times with India winning once, drawing twice and losing twice. But the last time when both the teams met on Malaysian soil, India beat Pakistan 5-1 in the Azlan Shah. Sreejesh is right when he says 'Pakistan is strong mentally.' It's also the syndrome of having your back to the wall and many times Pakistan has fought back strongly after being a few goals down against India.
What might also help them is that a few players just played the League in Malaysia thus getting used to the sultry conditions. Pakistan captain Mohammed Irfan was part of the Terrengganu HT club which won the league. Ali Shan, Umar Bhutta and Haseem Khan also played for the third placed Kuala Lumpur HC.
Left to skills and quality, it will take something more than just mental strength to bring this Indian side down. India will be without SV Sunil, Manpreet Singh and Raghunath, all nursing injuries but the rest of the side has enough fire-power in all the three departments – defence, midfield and forward-line to clinch the trophy. Sardar is back in the midfield after the change of position in the Olympics where he was asked to contribute as a forward. "I am looking forward to the tournament and we all want to win this for India," he said. "I am also happy that the coach wants me back in the midfield slot and I will do my best to ensure that I play at my best." It's no secret that Sardar didn't particularly enjoy the stint as a forward in Rio. In a few matches, he was far too out, in a corner, constantly boxed in by the defenders. There were flashes of the old Sardar whenever he went back to create moves ensuring through balls for the forwards. But they were far and few during the Olympics. Kuantan might just see the old fox back.
One of Sreejesh's best moments came in the inaugural ACT in Ordos, when in the final against Pakistan, he brilliantly stopped two penalties to ensure India picked up the trophy. Later, when the players were celebrating on the pitch with the then coach Michael Nobbs, Sreejesh was asked, "Tense affair?" Laughing out loud, pads and gloves still on, he said, "No, I knew I would stop them." It's this confidence that would help India in Kuantan.
Sports
India captain Rani Rampal is elated at the opportunity, saying the event will provide them an opportunity to rub shoulders with the best teams of the world ahead of a busy calendar.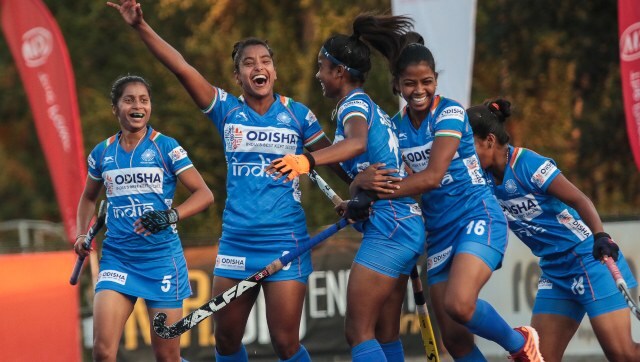 Sports
Last month, Australia and New Zealand pulled out of the league as well as from the upcoming FIH Hockey Junior World Cups and the FIH Hockey Indoor World Cup due to COVID-related international travel restrictions put in place by their own respective governments.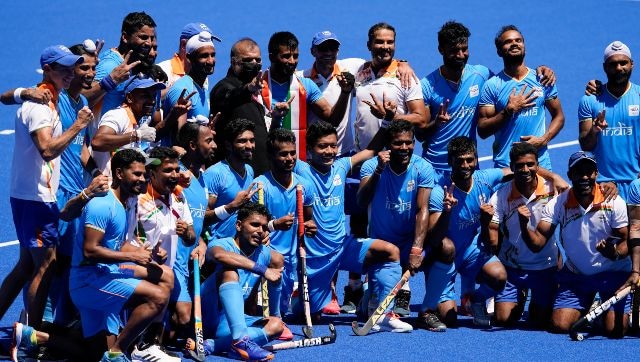 Sports
Simranjeet Singh credits the insights he gained as a reserve for his sensational performance during the Tokyo Olympics, including a brace in the historic bronze medal match.