Asian Champions Trophy 2016: No extra pressure when playing against Pakistan, says SK Uthappa
India-Pakistan hockey rivalry no longer puts extra pressure on the players, said SK Uthappa after a 3-2 win over Pakistan in the Asian Champions Trophy.
Kuantan: India-Pakistan hockey rivalry no longer puts extra pressure on the players, said India forward SK Uthappa after a 3-2 win over Pakistan in a round-robin league fixture of the Asian Champions Trophy.
"An India-Pakistan hockey match still attracts a lot of excitement, but the pressure thing is gone nowadays," Uthappa, who was designated as the Indian captain for this match, said.
Uthappa asserted that his team plays every match with the same intensity.
"We took India-Pakistan match just like another match. We handle matches against Pakistan just as a professional takes up any assignment," Uthappa insisted.
"Of course there is intense media hype for any match featuring India and Pakistan, but the players remain unaffected by it all. The team goes into every game with a specific game-plan. Just like other teams, we today had a plan to play against Pakistan," he added.
Uthappa on Sunday wore the captain's arm band that has been rotated among the senior players since the Olympic Games. Rupinder Pal Singh and Sardar Singh had worn the captain's arm-band in the previous two outings of the ongoing event.
India had to work hard for the victory today despite taking an early lead through the maiden international goal from young striker Pradeep Mor in the 11th minute.
India fell behind as Pakistan scored two goals in the space of nine minutes after half-time. But India eventually came back from behind to post a win.
Pakistan coach Khawaja Junaid praised his young side for giving India a stiff competition.
"The result was not in our favour. Put the result aside and you will see that we played well and enjoyed the game," said Junaid.
"It was a brilliant game with a very high level of skills between two top teams. This was the best match we have played in a long time. The boys performed much better than the Sultan Azlan Shah Cup five months ago, which was the only tournament we have played since last year's World League Semi-finals in Antwerp," said the Pakistan coach.
"We rallied after conceding an early goal and took the lead, but could not win due to a very high level of performance by India."
Pakistan's inability to secure an Olympic berth had left them short of international fixtures and coach feels that some more experience against leading international teams would put Pakistan hockey back among the top nations.
Pakistan, winners of the Asian Champions Trophy in two editions in 2012 and 2013, have now lost two of their three outings, but are still expected to make the semi-finals of the six-nation event as they have two round-robin league matches left to be played against lower-ranked teams -- Japan and China.
Sports
Indian men's hockey team chief coach Graham Reid says the focus of the ongoing national camp will be on setting future priorities after the historic bronze medal-winning show at the Tokyo Olympics
Sports
Gyanendro said that Belgium and its players questioning the voting system was disrespectful towards the Indian winners and demeaning their achievements.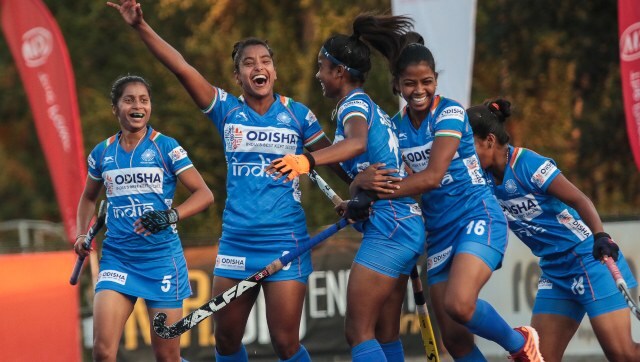 Sports
Last month, Australia and New Zealand pulled out of the league as well as from the upcoming FIH Hockey Junior World Cups and the FIH Hockey Indoor World Cup due to COVID-related international travel restrictions put in place by their own respective governments.