Asian Billiards Championships: Pankaj Advani beats B Bhaskar to defend title; Amee Kamani wins women's crown
Advani remains the reigning Indian, Asian and World champion in billiards for 2017-18. India's Amee Kamani won the Asian Women's Snooker title by blanking Siripaporn Nuanthakhamjan
Yangon: Pankaj Advani on Saturday defended his Asian Billiards Championships title in style by demolishing his practice partner B Bhaskar 6-1 in the summit clash.
With this win, Advani remains the reigning Indian, Asian and World champion in billiards for 2017-18. India's Amee Kamani won the Asian Women's Snooker title by blanking her Thai opponent Siripaporn Nuanthakhamjan 3-0.
This is Advani's 11th gold medal at the Asian level of cue sports. His continental billiards title tally has gone up to seven, in addition to the back-to-back Asian Games gold medals in 2006 and 2010, one 6-red snooker title and a snooker team gold.
After losing the first frame, thanks to a well-crafted 100 by Bhaskar, the rest of the match saw Advani punish his opponent for every mistake made with a frame-winning break. Advani left the spectators mesmerised with top quality billiards as he scored a deadly barrage of breaks in the final consisting of 102, 83, 94, 96 and 99.
Advani scored heavily in the fourth and fifth frames, not allowing Bhaskar to put a single point on the board. These two frames appeared to be the turning point of the tie as it kept Bhaskar away from the table while Advani grew from strength to strength, making him invincible from that point on.
There were spirited attempts thereafter of a comeback from the eventual silver medalist Bhaskar but Advani was in no mood to let his lead and title go. He completed the proceedings with a world-class 99 break to seal the match and championship yet again. Bhaskar is yet to win an Asian title.
"This Asian crown is special as it comes just before the Padma Bhushan ceremony (2 April). I got to defend my title from last year plus got to play the final with my sparring partner and dear friend Bhaskar as we bring back both gold and silver to our country and our state Karnataka," said Advani.
Results:
Advani (India) beat B Bhaskar (India) 6-1: 24-100 (100), 102 (102)-6, 101(83)-59, 100(94)-0, 101(96)-0, 102-40, 101(99)-51.
Amee Kamani (India) defeated Siripaporn Nuanthakhamjan (Thailand) 3-0: 49-11, 83-46, 72-24.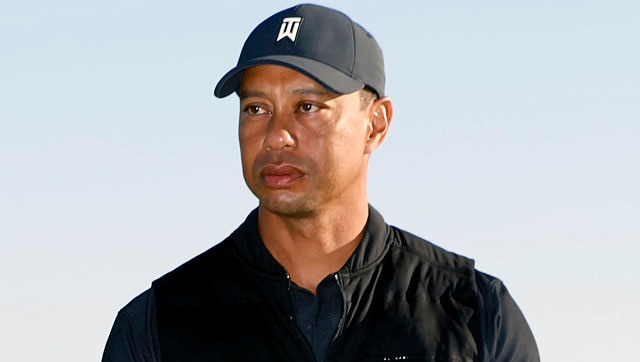 Sports
Woods, 45, told Golf Digest in an interview on Monday his days as a full-time professional golfer were over, saying that he would pick and choose tournaments from now on.
First Cricket News
"The move is the first major overseas expansion of Reliance Industries' cricket operations in the global franchise-based leagues," according to a release.