Asian Athletics Championship: From troubled Dutee Chand to poster boy Neeraj Chopra, Indians' chance to impress
For the Indian contingent, this Asian Championship is a fantastic opportunity to stand on the podium and get that berth at the London World Championships.
Flags. Billboards. Police. Fans – terrific ingredients for a championship cook-off. And at the moment, in rain-kissed Bhubaneswar, things are slowly falling into place for what will be the city's and the state's biggest ever sports championship; 800-plus athletes, 45 nations, congregating for the 2017 Asian Athletics Championship in the freshly-minted Kalinga Stadium. Outside the Kalinga, crowds have been milling around, curious about all the unprecedented activity. For a state that has given some of the best women sprinters to the country like Rachita Mistry, Anuradha Biswal and now Srabani Nanda and Dutee Chand, athletics is still not par for the course. Yet they come, swarms of fans, patiently queuing up, staring at the tickets like an athlete would at gold.
Outside Kalinga, chaos reigns. Streets are crowded. Gawking fans endlessly click team buses. Only rain drives them away. And then they are back. Every few minutes faces change. But the numbers across the street remain the same; at least a hundred always hang around, eager to understand what 'athletics' is all about. Dutee is a familiar name; but that's just the 100 metres. It's also the metamorphosis of a city, previously the 'temple city' and now 'sports city'. It also hosts the 2017 World Hockey League Final and then the 2018 Hockey World Cup – both powerhouse tournaments.
Inside the perimeter that houses the training track, flood-lit and ringed by canopy-shaped tents, athletes are warming up. Teams like Hong Kong, China walk around still coming to terms after two flight changes, getting body clocks into shape and adjusting to the sultry Bhubaneswar weather. Around the 200 metre mark on the track, a group of reporters, a motley bunch from the local newspapers and TV channels patiently wait for Dutee. The news has shifted from medals and records to Dutee's fight against hyperandrogenism and that come 27 July, the International Amateur Athletics Federation (IAAF) will appeal with fresh evidence against the decision of the Court of Arbitration for Sport (CAS) in 2015 to suspend its regulations.
Earlier, Olympic champion and IAAF president Sebastian Coe had said the appeal will not hamper Dutee's preparations and if she qualifies, her participation in the World Championships in August at London is guaranteed.
Though she smiles, there is an uncertainty around the Odisha sprinter. Preparations are on an even keel. Call it coincidence or bad timing, the report about a study funded by the IAAF and the World Anti-Doping Agency (WADA) and published in the British Journal of Sports Medicine was splashed everywhere in the mainstream media. Designed to study serum androgen levels and their possible influence on athletic performance in both male and female elite athletes, the research found females with higher testosterone levels received a competitive advantage of 1.8 percent to 4.5 percent over female athletes with lower testosterone levels in 400 and 800m races, hammer throw and pole vault. The study in the 100 and 200 metres is yet to be tabled.
The questions have shifted from preparations, track and medal to the impact the report has on her. The answers are monotonous and all end with a smile, "I will focus on the event and leave the rest to the lawyers."
Dutee is not too concerned about the case which is once again going for appeal. That is something she knew right from the moment she won against the biggest athletic body. It is a fallout she would need to deal with after appearing on the front pages of almost every newspaper across the United States, Canada and Europe. An unknown athlete had taken on the IAAF and won. In a press release, Dr Bermon, who has been a member of the IAAF and IOC working groups on hyperandrogenic female athletes and transgender athletes and jointly headed the study with Dr Pierre-Yves Garnier, director of the IAAF Health and Science Department, says, "Our starting position is to defend, protect and promote fair female competition." Yet the sad part of the story is that Dutee or the others who have been born as women are now being questioned on their gender in front of the whole world.
"It sometimes bothers me," says the ever genial Dutee. "But that's what it entails. And I aim to fight it all the way. My job is to win medals for India. And that is why I am here at the Asian Athletic meet. I will give my best and hope to qualify for the World Championships." Dutee has to either win the 100 metre or clock 11.26 to qualify.
Though the findings don't endanger Dutee's participation and it is evident that the IAAF will do further fact-finding, Coe said, "I think it is important to begin from a very basic principle here and it is the basic principle that the IAAF has taken on this. So our responsibility, in female sport, is to protect, to defend, and to make sure that we (at) all times promote our sport and we do it where we possibly can to make it a level playing field. The IAAF has worked on some of the data. We continue to do that and that's exactly where this situation is at this moment."
Meanwhile, Katrina Karkazis, a scholar at the Centre for Biomedical Ethics at Stanford University and a witness in the Dutee case, tweeted: "Both @Guardian articles get this wrong. CAS said IAAF must show women with high T have MALE TYPICAL advantage ~10%."
Five to six interviews later, Dutee was back training. Her worried coach N Ramesh didn't comment on the timing of the release of the report. "Everybody needs to understand what's performance-enhancing," he said. "Athletes from underdeveloped countries are competing against athletes from developed countries. Some nations have the best sports science and the best infrastructure. Isn't that unfair? And I can keep on and on."
The sudden shift in the narrative upsets Ramesh. "We came here to qualify for the World Championships and win a medal for India," says a troubled Ramesh. "But Dutee is answering questions on hyperandrogenism. I am trying to keep her focused and I hope I can."
Other track stars are training while Dutee makes her way back to the India tent at the far corner of the training pitch. For the Indian contingent, this Asian Championship is a fantastic opportunity to stand on the podium and get that berth at the London World Championships; either through qualification timing or by winning the continental gold.
Even though she has cemented her place in London, Annu Rani hopes to be the first Indian woman to win a javelin gold. She can fulfil that expectation provided she throws 64 metre; a good run, smooth throw-in and who knows, we might have our first women's javelin gold. China's Li Lingwei, entered here has a best of 64.10. But athletes on home turf have usually picked up the challenge and Annu might have an outside chance.
The Kalinga could see India's best ever showing at an Asian Championship and every one in that 95-strong contingent realises the opportunity presented. In Wuhan, India had four golds and national coach Radhakrishnan Nair has predicted a total of 17 medals. "I think there will be more golds than Wuhan and I do hope we cross the 17-medal tally at Bhubaneswar," he said.
With Bahrain's reigning Olympic champion Ruth Jebet not turning up, this is a golden opportunity for Sudha Singh to win gold and take the London spot. Even though she wasn't at her best at the Federation Cup in Patiala in the past, she has shown tremendous guts to pace herself and clock 9:26:55 at Shanghai in the 2016 Diamond League.
Vikas Gowda is back and looking for his third consecutive gold medal at the Asian Championships; he won in Wuhan (2015) and Pune (2013). But it's a hard road and form isn't with him. In the selection trials, he didn't touch 60 metre. And he would have to beat back the challenge that would come from Malaysia's Muhammad Irfan (62.55m) and Iran's Ehsan Hadadi, who is the 2012 London Olympic silver medallist.
Nayana James might not stand much of a chance in the 100-metre hurdles, but she has a great opportunity to win a medal in the long jump. In the Federation Cup, she jumped 6.55 metres and if she maintains her form with the fans right behind her during the cool, breezy Bhubaneswar evening, she might surprise a few. Her competition should be with China's Jiang Yanfei who in May had jumped 6.25 metres and then 6.61 metres.
The athlete that everyone at the Kalinga will root for is Neeraj Chopra, slowly growing into the poster boy of Indian athletics. With the Junior World Cup crown and a fifth place in the Diamond League under him, he is a gold medal hope. Under difficult conditions at the Federation Cup in Patiala, he threw 85.63 metres and then an 84.67 metres at Paris. He holds the national record with a throw of 86.48 metres. Giving him a challenge would be Chinese Taipei's Chao-Tsun Cheng who threw 86.92 metres at Jiaxing at the Asian Grand Prix. National coach Nair believes there are chances of a double shot put gold, and even a winning run from Tintu Luka in the 800 metres, though the two-time Asian champion and six-time national champion has been off colour. However, it could be an interesting battle with Sri Lanka's Gayanthika Thushari who has run 2:02.55 this season.
At the last Asian Championships in Wuhan (2015), India had four gold, five silver and four bronze for a tally of 13 medals. At home, at the Kalinga Stadium in Bhubaneswar, to top the Wuhan mark, Indian athletes would do well to show a bit of spunk, some doggedness and lot of old-world determination.
Subscribe to Moneycontrol Pro at ₹499 for the first year. Use code PRO499. Limited period offer. *T&C apply
Sports
The Scot, now ranked 125th, lost 6-2, 6-4 to 33-year-old Ukrainian Illya Marchenko, who is ranked 212th, in the hard-court event.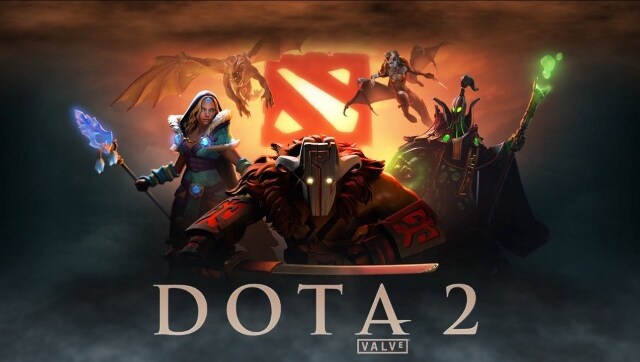 Sports
There are many kinds of copying within the world of gaming. The common scenarios include reworks for a game or modifications, sequels, games inspired by an older game, and in rare cases games that very closely resemble an older game.
Sports
There are a variety of reasons that drive eSports players to change the game they play professionally. Here's an attempt to analyse some of those.