Asia Youth Para Games: Indian shuttlers win 16 medals; Palak, Sanjana, Hardik clinch three each
While Nithya Sre and Sanjana claimed the women's singles gold in SH6 and SL3 classification, Palak and Sanjana combined to win the yellow metal in women's doubles (SL3-SU5) and Nehal Gupta and Abhijeet Sakhuja secured the top position in men's doubles (SL3-SL4)
New Delhi: Tokyo Paralympian Palak Kohli, Sanjana Kumari and Hardik Makkar secured three medals each as the Indian badminton contingent finished its campaign with 16 medals at the Asia Youth Para Games in Bahrain on Monday.
Indian para shuttlers won 4 gold, 7 silver and 5 bronze at Riffa city.
While Nithya Sre and Sanjana claimed the women's singles gold in SH6 and SL3 classification, Palak and Sanjana combined to win the yellow metal in women's doubles (SL3-SU5) and Nehal Gupta and Abhijeet Sakhuja secured the top position in men's doubles (SL3-SL4).
The silver medallists were Nithya Sre and Aditya Kulkarni (mixed doubles, SH6), Jyoti (Women's singles, SL4), Naveen S (Men's singles, SL4), Hardik Makkar (Men's singles, SU5), Karan Paneer and Ruthick Ragupathi (Men's doubles, SU5), Hardik and Sanjana (Mixed doubles, SL3-SU5).
Bronze medallist shuttlers were: Palak Kohli (Woemn's singles SU5), Palak and Nehal Gupta (Mixed doubles, SL3-SU5), Naveen S and Hardik Makkar (Men's doubles, SU5), Aditya Kulkarni (men's singles, SH6).
Over 700 athletes from around 30 countries participated in the continental youth showpiece event that took place from 2 to 6 December.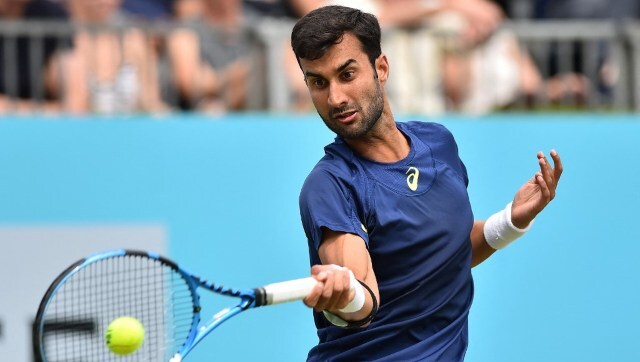 Sports
Comeback-man Bhambri impressed with his match sharpness and attacking net play as he progressed to the second round of Australian Open Qualifiers with a straight set win over Joao Domingues
Sports
Regardless of whether or not I agree on some things with Djokovic, without any doubt, justice has spoken," Nadal told Spanish radio station Onda Cero on Monday.
Sports
The day started with a website crash and ended with the stunning release of the world's number one tennis player into Australia after nearly five days of detention.