Asia Badminton Team Championships: China enter both finals as Indonesian men spring surprise against Korea
While China defeated Malaysia and Korea in both men's and women's discipline, the Indonesian men produced a surprise result to end Korea's campaign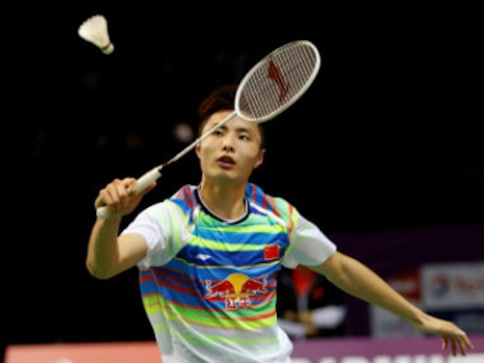 Just how close India's men shuttlers had been in scripting history at the Asian Team Badminton Championships was revealed at the Sultan Abdul Halim Stadium in Alor Setar on Saturday, when Indonesia and China, the two teams that India lost narrowly to in the course of the competition, made the final at the expense of South Korea and Malaysia, respectively.
While the Chinese beat the Malaysians 3-1, the Indonesians produced a surprise result while pipping the Koreans by the odd match in five.
There were, however, no shock results in the women's semi-finals, as Japan and China, the two strongest sides in the competition, beat back the challenge of Indonesia and Korea by 3-0 and 3-1 margins, respectively. The Indian women had lost by identical 1-3 margins to Japan at the group stage, and Indonesia in the play-off quarter-finals, with only PV Sindhu's victories to show for their tepid efforts.
The story of the evening was Korea's 2-3 defeat to Indonesia in the men's section. How terribly heart-breaking it would have been for the Koreans could be imagined from the fact that their third singles representative, Lee Dong Keun, lost the deciding game of the deciding match against Firman Abdul Kholik after holding as many as six match-points, that were effectively tie-points.
The Korean had streaked from 13-14 down in the third game, to stand at the cusp of victory and glory at 20-14. There, he simply froze, as he could not convert any of the half-dozen match-points he had to take his team through to the final. On the other hand. Kholik maintained his composure wonderfully, even as Lee went to pieces and conceded the final eight points in an unbroken reel.
The tie had begun on a surprise note when Indonesia chose to drop their top singles player Anthony Sinisuka Ginting, for strategic reasons, feeling that Jonatan Christie had a better chance than his World No 9 compatriot against World No 4 Son Wan Ho of Korea. The move worked like a dream, and Christie was irresistible while scoring a 21-18, 21-14 win over Son in a 45-minute match replete with interminable rallies.
The Indonesians sprang another surprise by dropping the world's No 1 pairing of Marcus Fernaldi Gideon and Kevin Sanjaya Sukamuljo in favour of a totally untried combination. But Angga Pratama combined beautifully with former world champion Mohammad Ahsan, to blow away Chung Eui Seok and Seo Seung Jae 21-8, 21-10 in a mere 23 minutes to secure a 2-0 lead for Indonesia.
At this point, the Koreans staged a great rally. Jeon Hyeok Jin laboured for 55 minutes in a battle of attrition like the Christie-Son duel, to beat Ihsan Maulana Mustofa 21-17, 21-16. Then, Choi Solgyu pooled his talents with Kim Dukyoung to come back from a one-game deficit and beat the redoubtable pairing of Hendra Setiawan (originally the second half of the Ahsan-Setiawan world-beating pairing) and Rian Agung Saputro 11-21, 21-18, 21-19, in an intense clash.
It appeared, on hindsight, that the Indonesians had erred badly with their nominees for the doubles. It was left to the unheralded Kholik to creep up on a rampaging Lee at the tape, and inflict on the Korean a mortal wound that sidelined his team and took Indonesia through to Sunday's final against China.
The Chinese men were extremely pleased to see Lee Zii Jia and not Lee Chong Wei in the opening singles clash against Shi Yuqi, for reasons that were not immediately clear. The 21-year-old 2017 All England runner-up had matters his own way against the younger Lee, beating the Malaysian 21-18, 21-9 in 38 minutes.
Goh V Shem and Tan Wee Kiong brought the hosts back into the contest with a well-scripted 21-18, 21-12 win over He Jiting and Tan Qiang. China's Qiao Bin then easily knocked over Soong Joo Ven at 21-17, 21-8; and the second Chinese doubles duo of Han Chengkai and Zhou Haodong notched a comfortable 21-15, 21-13 triumph over Ong Yew Sin and Teo Ee Yi. So insipid was the Malaysian performance that it appeared as if they took their duties as hosts a little too seriously!
Meanwhile, the 3-0 result of the Japan-Indonesia clash in the women's section was a foregone conclusion after the former went into the semi-final with their strongest team. They were, however, fully stretched in all the three matches, with the mismatched (on paper, at least) Indonesian girls putting up a sterling show against their powerful rivals.
World No 2, Akane Yamaguchi was hauled over the coals by Fitriani Fitriani, and had to let her phenomenal fitness weigh in the balance while scoring a 17-21, 21-13, 21-17 win. The world's top doubles combination of Ayaka Takahashi and Misaki Matsutomo had to go toe-to-toe against Greysia Polii and Apriyani Rahayu before they could pull out a 20-22, 21-19, 21-18 victory in a match that lasted 88 minutes, and featured rallies that often went beyond the 30-stroke mark.
World champion Nozomi Okuhara rounded off the proceedings with a hard-earned 21-5, 19-21, 21-15 triumph over Gregoria Mariska Tunjung, who fought back from a severe pummelling in the opening game to drag the match over the full distance.
In the other semi-final, the Chinese women were too strong for the Koreans, and only dropped the first doubles match, in which Dong Wenjing and Feng Xueying went down without a whimper to the crack Korean pairing of Lee So Hee and Shin Seung Chan at 13-21, 9-21.
Chen Yufei underlined her rising status in world badminton with an excellent 21-14, 21-15 win over former World No 2, Sung Ji Hyun in 40 minutes. Then, following the reverse in the first doubles, southpaw He Bingjiao administered a close 21-19, 21-19 defeat to Lee Jang Mi in an entertaining 52-minute encounter. Chang Ye Na and Hye Rin Kim failed to keep Korea in the tie, surrendering to Cao Tong Wei and Zheng Yu by a 21-17, 21-14 scoreline.
Japan and China will play their women's final at noon (09:30 IST), while China and Indonesia will clash in the men's final at 6 pm (3:30 pm IST), with the matches likely to be shown live on the new channel, DSport.
World
A series of earthquakes hit several parts of the world including Afghanistan, Indonesia, Japan and Manipur in India on Friday
World
After the match in East Java province between Arema FC and Persebaya Surabaya, supporters from the losing team invaded the pitch and police fired tear gas, triggering a stampede
World
Cross-border freight train services were suspended in late April, after China's border town of Dandong reported coronavirus outbreaks, reports said at the time. Pyongyang confirmed its own Omicron variant outbreak soon after