Arsene Wenger, 20 years on: Arsenal manager is a welcome anachronism in maddening modern football
Arsene Wenger's continued presence in this field itself deserves to be celebrated – a wandering artifact of nostalgia from saner times, sailing on ever so jerkily, against a maddening tide of ever-increasing competition from the field.
Far away from global primetime TV and Twitter's 24x7 machinery, Ronnie McFall resigned as the manager of Portadown FC in Northern Ireland, after a tenure of 29 years, finishing with over 20 trophies, including their only four league titles to date. The implication? Arsene Wenger became the longest-serving manager in European football.
October 1996 seems a long time ago. It was the year "football came home", or was at least supposed to, till Germany put paid to England's hopes. Johan Cruyff and Terry Venables were sought after replacements for the Arsenal manager's job, before the club went ahead with the relatively obscure Frenchman who was managing Japanese club Nagoya Grampus Eight. It was also the year when Arsenal last finished outside the Top four. It's a bit staggering to say it in so many words, but nobody, not even mighty Manchester United, have managed to avoid the drop from the prized Champions League zone since then.
In our age of equal parts cynicism and entitlement towards the football clubs we root for, perhaps that counts for little more than par for the course; an achievement so normal that it is forgotten that it happened in less than a third of Arsenal's 100-plus seasons before. As they say, let's not allow facts to come in the way of a good story. That said, Premier League football is no Olympic sport, and finishing anything below first guarantees no "medal" or "trophy", just more revenues than the guys finishing below you. The clamour for silverware ignores the one fundamental sporting rule, invoked only by Wenger and the only other title-winning sexagenarian in the league, Claudio Ranieri – even if you change all 20 managers, we'll only have one team winning the League, one the FA Cup, and mostly nobody the Champions League.
It is here that the conundrum about Wenger's place in the current establishment starts to take shape. Top-tier football clubs are almost indistinguishable from businesses today more than ever before, with exacting standards for their managers that would put "too big to fail" billion-dollar corporations to shame. There is crazed competition for season and match day tickets, attendances are at an all-time high, and it only makes sense that a consistent stream of revenue from finishing top four and getting through to the Champions League, even in the absence of trophies, should at least guarantee the man his job.
It says a lot about the state of fandom today that this argument even deserves to be made. All the clamour from the polarised factions that have split Arsenal's fan base in recent years are mostly a result of what's happening around them, rather than the manager himself. "Thanks for the memories but it's time to say goodbye", screams one banner. "Proud of Arsene. Ashamed of fans", another one retorts. Why? Billionaire ownership, TV money and the need to pander to "markets" far beyond the club's parish – apart from the financial implications of Arsenal's move to a new stadium – mean the grass seems greener, just by being there.
In another age, such fans would just stop going to watch the club for a period, forget about dips in form, and then get back for another helping. Not anymore, as missing a single game at the ground means losing out on away ticket credits and being pushed a few hundred places back in the race for season tickets. Stop, and you won't come back for quite some time. Hence, ArsenalTV and all the other forms of militant self-expression characterised by a single overarching theme - "everyone else is doing it, so why not us?" - the "it" being throwing away multi-million dollar cheques to buy superstars, to sate the fan's off-season hunger.
All of this leads us to the elephant in the room when it comes to Wenger's two decades at the helm – The Invincibles. Could it only have happened when it did? We are long past a time of "family" and "generosity", words Thierry Henry uses to describes the team spirit then. Today, it's all about the "project" and the "narrative", while mumbling mostly incoherent, unreasonable things about "club identity". In Wenger's own words, it happened "just in time", before Premier League football became a different beast.
The greatest irony in all this, is how well Arsenal fit into the definitions of the times, except in the eyes of a section of their fanbase. Financial stability and revenues? Beating the rest of the field by a distance. A project? Got it, a 20-year one. Stability in the leadership and a manager the board is behind? Just look at that pensive face by the touchline.
Le Professeur is an anachronism today, no doubt, caring little about impulsive, angry rants on YouTube videos, still responding politely to abrasive comments from pundits and rival managers alike, in times when comments below the line almost always mean below the belt too. There is still the same old grind of wanting to "influence people's life in a positive way", of "happiness from achieving things together", and strict adherence to the "possession with progression." Joga Bonito-like philosophy which has often led to his sides' downfall in the past.
Like a grandfather who gasps and sighs at the demonic price rise in the local market when compared to his times, there seems no let up in Wenger's stance about not paying more than what is the "right price" when it comes to sourcing talent. There is also that old rule David Dein used to go on about Wenger ensuring no young player's development being hindered by an overpriced superstar from outside.
Has this stubbornness and adherence to rules that don't fit in anymore cost him a title or two? Most likely. Does he deserve to stay on after 20 years? As he says, you let his results at the end of the season decide. As he confronts the challenges of this bloatware market and all the instant vitriol, for the rest of us insulated from the weekly ups and downs of Arsenal's fortunes, Wenger's continued presence in this field itself deserves to be celebrated – a wandering artifact of nostalgia from saner times, sailing on ever so jerkily, against a maddening tide of ever-increasing competition from the field.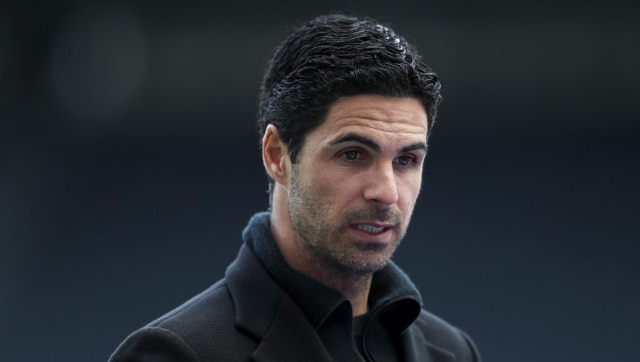 Sports
Meetings between the two rivals have historically had implications for the title race or European qualification but Spurs are currently seventh and Arsenal 13th.
Sports
Arsenal struck three times in the opening 35 minutes as Emile Smith Rowe opened the floodgates before Pierre-Emerick Aubameyang rounded off a brilliant team move and Bukayo Saka rolled home the third.
Sports
PSG, backed by Qatar Sports Investment since 2011, reached the Champions League semi-finals last season and the final the year before that, but have never won the title.