Arsenal have become a self-parody and desperately need change, is it time for Arsene Wenger to go?
This is the killer question: is it time for Arsene Wenger, who transformed Arsenal into a respected contemporary institution of footballing delight, to go?
This is the killer question: is it time for Arsene Wenger, who transformed Arsenal into a respected contemporary institution of footballing delight, to go? More amicably phrased, will the Frenchman leave his darling club at the end of the season when his contract expires? It is a question worth pondering after Arsenal's 5-1 evisceration in the Champions League's round of sixteen.
The capitulation at the hands of Bayern Munich, and to a lesser extent the 3-1 rollover against Chelsea, were lubricated by an unnerving predictability and melodrama. The club's demise has moved from the realm of the tragic into the domain of satire — when a tragedy is repeated too often, with a hint of comedy, it becomes a farce.
Once the epitome of avant-garde football, Arsenal have become a self-parody: every season is a neat, but frighteningly identical reproduction of the previous campaign — a domestic top-four finish juxtaposed with European elimination in February. But those disappointing results hide the ever-lasting promise of a footballing renaissance, a revisit of Arsenal's glory days. In fact, it portends despair and, ultimately, exasperation.
At the Allianz Arena, Arsenal's resistance, in the form of a 4-3-3 formation alternating with a 4-4-1-1 block with the underlying plan to defend deep, lasted just eleven minutes against their Champions League nemesis, when a bold and bald Dutch evergreen struck.
But in many way's Arjen Robben's goal was a freak accident, watched by an indignant Arsenal rearguard. The Germans had pestered Arsenal with a few early passes in behind the midfield duo of Granit Xhaka and Francis Coquelin, as the visitors, who pressed high, were quickly pinned back, defending around their own box, suffocating in a Bavarian stranglehold.
What happened next was an overdose of Robben — a Dutch RoboCop zig-zagging and tip-toeing, at the ready to dispatch the ball with a mundane finality. His teammates scarcely suppressed a yawn. Arsenal and Coquelin were oblivious to the fact that Robben, since the dawn of time, has always favored his left foot. They applied a non-press and thus the Dutchman did what he tends to do when left in a vast vacuum of footballing freedom. He 'Robb-ed' the ball with an exquisite curve into the top-left corner.
This was but the epilogue to a night of demonstrable Arsenal torpor. Munich were barnstorming, without really plunging the depths of true exertion, in a match, at 1-1 swinging on its axis toward an inevitable outcome. The German champions played a lateral chess game as both Robben and Douglas Costa, on the left channel, hugged the touchlines. They also toyed with their opponents, who scuttled in the sight of so much finesse and devastation.
At the end, Arsenal even allowed to be 'Mullered' after a diabolical giveaway from Alex-Oxlade Chamberlain allowed Thomas Muller — who had come on as a substitute — to pick his corner, with a degree of casualness and slow-motion that was unbecoming of a professional football match.
By then, Arsenal had long given up — a hamstring injury to Laurent Koscielny having changed the complexion of the game. Without their defensive kingpin, the Londoners imploded in the slapstick fashion that is, at times, associated with Arsenal. Much of what followed was a horror movie in bad taste, with Arsenal presenting an amateurish defensive aptitude. Munich were simply irrepressible, reducing a Champions League knockout game to a glorified training session.
After the final whistle Alexis Sanchez crouched on his haunches, forlorn and pervaded by a raging frustration that his team had yet again succumbed so meekly, in line with the much-dreaded script. For a good 20 minutes the Chilean had offered some resistance, but he drowned in a morass of clownish football.
That Sanchez was the lone flag bearer was telling. In previous seasons, Wenger and his team offered a minimum response to barren times, but, in Munich, the equation was different: there was a disconnect among the Arsenal players. They simply didn't respond — not to the torturous titillations from Munich, and not to their own manager.
In the three-minute post-match press conference Wenger offered little explanation. A few years ago, he was queried about retiring. The Frenchman responded in very broad terms. "Yes, it crosses my mind sometimes," Wenger said. "But for no longer than five seconds because I panic a little bit. When we played at Man United, Alex Ferguson came to meet me after the game. I said: 'Come on, you don't miss it?' He says: 'No.' He had enough. He goes to every game. But he has horses. I have no horses."
Today, he may have to contemplate a more defined conception of retirement. The preponderant narrative around Wenger has become one of failure. The Arsenal manager has been assailed, vilified and crucified by a legion of detractors for being a perpetual choker, an inveterate dweeb, and a ne'er-do-well. Critics lambast Wenger for his failing grand plan, for his blindness in the face of countervailing evidence, for impenetrable stubbornness and the false promise of a renaissance. Ultimately, they impute, Arsenal and Wenger falter.
That was yet again in evidence in Munich, with Wenger looking ash-grey and crestfallen. It was a pitiful and painful sight. Perhaps, the Frenchman, who cocoons in his own little universe, who after all this years still talks about the desire and the hunger of his players, who still places his trust all-too often in disappointing players, is sensing the end of his own career at a club that he shaped — a club that is very much his life's work.
For now the 'Wengerocracy' still governs. That is part of the caveat to Wenger leaving the Emirates Stadium. The 67-year old, who had a say in the design of the home dressing room, who was even involved in picking the cutlery for the canteen at Arsenal's London Colney training complex, is unchallenged in the corridors of power at Arsenal. There, he still reins.
And what of Silent Stan then? The American owner has little appetite for change, let alone for root-and-branch reform by sacking Wenger. Arsenal is a fine business as far as Kroenke is concerned. CEO Ivan Gazidis, who is not friendly with Wenger, may not even be in a position to force Wenger 'manu militari' out of the club. Gazidis lumbers on with his chats of a sustainable future.
But is it for Arsenal, who should in earnest, the sum of their parts, achieve more? They may not qualify for next season's Champions League. That may influence the thinking in the board room and accelerate the ever-approaching denouement of Wenger's career. It is one of the great dramas of our time, because in this world of semi-truths, he remains an otherworldly figure. Wenger is a character set in an Oscar Wilde novel, much beloved, in spite of his manifold flaws. A jaded Arsenal need change, something different, but there is no doubt that without Wenger football will be all the poorer.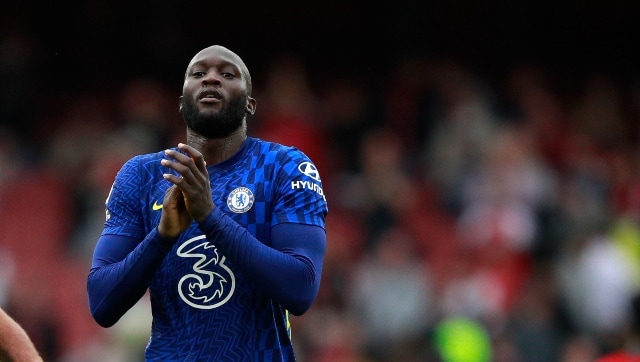 Sports
The Belgium forward rejoined Chelsea from Inter Milan in August for a fee of around £97 million ($134 million), seven years afer his first spell at Stamford Bridge ended.
Sports
United are five points behind Premier League leaders Chelsea after a 4-2 defeat at Leicester on Saturday
Sports
Liverpool head to Atletico Madrid seeking a third straight win in the group and likely to welcome back Brazil internationals Alisson Becker and Fabinho after their late returns from national team duty.