Arnold Palmer's memorial service set for next week as Ryder Cup players mourn golf icon
Chaska: Details of Arnold Palmer's public memorial service next week were unveiled on Wednesday as grieving golfers at the Ryder Cup continued to share stories and sadness with one another.
The iconic figure died of heart issues last Sunday aged 87 and will have a public ceremony Tuesday in his hometown of Latrobe, Pennsylvania.
"A Celebration of the Life and Legacy of Arnold Palmer" will be staged at 11 a.m. at the Saint Vincent College Basilica. Seating will be limited with indoor overflow seating locations on campus with feeds of the ceremony, to be shown live on the Golf Channel, a network Palmer co-founded to boost the sport's profile.
Palmer's family asked that in lieu of sending flowers, people should visit the website iam.arniesarmy.org to share stories about Palmer.
Sharing stories has been a way for golfers at the Ryder Cup, many of whom were inspired by Palmer personally, to cope with the sorrow felt at his passing.
"We all talked about it when we got here," US player Brandt Snedeker said. "Arnie is the Godfather of modern golf. He was the guy, the flagbearer of what we know as the PGA Tour and sports in general.
"The game of golf is grieving. We as fans are grieving. We as people that knew him well are grieving. And we grieve together and honor him and show how much he was appreciated."
Really something special
While a legion of fans known as "Arnie's Army" mourn the Palmer they knew from a distance for his attacking golf style and kindly manner as both pitchman and personality, the Ryder Cup stars knew him intimately as an elder statesman, legend and role model as a player and a man.
"The passing of Arnold is a hole in the game that is not going to be replaced," US five-time major winner Phil Mickelson said. "He brought the game to this level, to this prominence. He brought people to television and drew people in with his charisma.
"He was just really something special. When we walked away from ArnoldPalmer, he left us feeling good about ourselves."
A moment of silence will be staged at Thursday's opening ceremony, where a video presentation will be shown. Players are expected to wear some sort of tribute to Palmer, a six-time Ryder Cup winner as a player whose 22 match victories remains the US record.
"Being able to play the Ryder Cup this week, it means a lot to the US team," said Mickelson. "It brings an emotional element and appreciation for what he has done."
He will never be lost
It's not just the Americans. Europe star Justin Rose, who won Olympic gold last month in Rio, said he hopes the event will hold dear to Palmer's values this week.
"He's certainly a universal figure," Rose said. "I hope he inspires this Ryder Cup to be all about good teamwork, fair play, good fun, good camaraderie amongst both teams, amongst all the fans because that's what Arnie stood for."
Matt Kuchar, third in Rio, said players still are trying to sort their feelings.
"Everybody is moved, touched. It's really a sad day," Kuchar said. "I think we're all trying to figure out how to best honor Arnie and his legacy."
Snedeker already does. "There's a reason I sign my autograph the way I do, why I take my hat off when I go into a clubhouse, a reason I try to write thank you notes -- it's because Arnie does it. He taught me it's how you're supposed to act," said Snedeker.
"He will never be forgotten. He will never be lost. He is a part of us in every way, shape and form."
Sports
The moves are the PGA Tour's most significant response yet to the rise of LIV Golf, which launched earlier this month.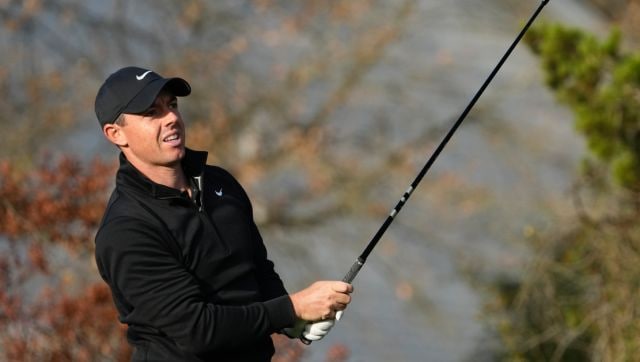 Sports
Several golfers, notably former World No 1 Dustin Johnson, joined the lucrative LIV Golf series after previously insisting they remained committed to the PGA Tour.
Sports
PGA Tour have proposed moves to combat the rise of LIV Golf, which has steadily been luring star names to sign with the upstart circuit