Archery World Cup: Here's how Twitter reacted to India's win over Colombia to clinch gold medal
The Indian men's compound team defeated Colombia to clinch the gold medal on the penultimate day of the archery World Cup stage 1 championship. Here's how social media reacted to India's win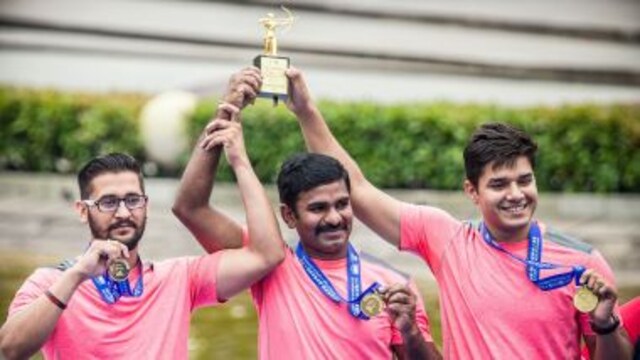 The Indian men's compound team on Saturday defeated Colombia to clinch the gold medal on the penultimate day of the Archery World Cup Stage-1 competition. The team of Abhishek Verma, Chinna Raju Srither and Amanjeet Singh won the medal defeating Colombia 226-221 in a closely-fought summit showdown.
Earlier, the Indian compound men's archery team advanced to the final after getting the better of Americans Reo Wilde, Steve Anderson and Braden Gellenthien 232-230 in a last-four clash. In the final, the Indians grabbed a slender lead in the opening set by clinching it 58-57 and built on it in the next three to emerge triumphant.
Photos
Across cities in China, people have taken to the streets lighting candles and holding up blank pages in a rare act of defiance against President Xi Jinping's autocratic zero-COVID policy. This is the largest anti-government demonstration since the 1989 Tiananmen Square protest
World
It's rare to see a protest in China. As demonstrations against the draconian zero-COVID policy intensify, people call for the resignation of Xi Jinping. Will detentions and crackdowns against protesters make matters worse?
World
The violence in Guangzhou was a marked escalation from similar protests in Shanghai, Beijing and other Chinese cities over the weekend. The current wave of country wide protests in biggest wave of civil disobedience in China since Xi Jinping started his reign as president a decade ago