Archery Association of India contemplating legal action against KLM Royal Dutch Airlines after missing World Cup due to flight delay
The Archery World Cup was one of the two major competitions planned for Indian team before the World Championships in the Netherlands in June, which will be the first qualification event for the Tokyo Olympics 2020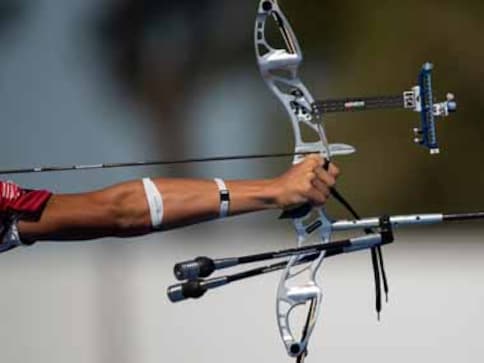 The Archery Association of India (AAI) is contemplating legal action against the Dutch airline KLM after the national team were forced to miss the World Cup (Stage 1) in Medellin, Colombia due to a flight delay

AAI also said that because of the Easter weekend, they were not successful in making an alternate travel arrangement

The press release also stated that association president BVP Rao is also threatened to file defamation case against Indian Olympic Association president Narinder Batra for his malicious tweets
Kolkata: The Archery Association of India (AAI) is contemplating legal action against the Dutch airline KLM after the national team were forced to miss the World Cup (Stage 1) in Medellin, Colombia due to a flight delay.
The 23-member contingent was slated to board Royal Dutch Airlines KLM 872 from Delhi to Amsterdam early Saturday morning but due to "operational issues" the flight was delayed by two hours 53 minutes, that shattered their onward journey plan to Medellin.
"Having confirmed tickets, it was the responsibility of KLM to transport the Indian team to Colombia. Hence, AAI is seriously considering to sue the airlines for the damage caused to the reputation of the organisation," AAI stated in a press release.
The AAI in their defence said: "When the team reported at KLM desk at the airport on Saturday morning, the airlines said the flight was delayed by more than two hours and hence they would miss the connecting flight from Amsterdam and cannot reach Columbia."
"The airlines staff told the Indian archery team that they had back log of passengers in Amsterdam waiting to travel to Colombia," the release further stated.
AAI also said that because of the Easter weekend, they were not successful in making an alternate travel arrangement.
The World Cup was one of the two major competitions planned for Indian team before the World Championships in the Netherlands in June, which will be the first qualification event for the Tokyo Olympics 2020
The press release also stated that association president BVP Rao is also threatened to file defamation case against Indian Olympic Association president Narinder Batra for his "malicious tweets" which according to him has harmed his reputation.
Find latest and upcoming tech gadgets online on Tech2 Gadgets. Get technology news, gadgets reviews & ratings. Popular gadgets including laptop, tablet and mobile specifications, features, prices, comparison.
Sports
Vijender Singh said he has had a word with Top Rank and plans are afoot for a fight at least by October.
Sports
The Egypt international, who signed a new five-year deal in 2018, was the top scorer at the club this season with 17 Premier League goals as they secured a 19th top-flight title with seven games to spare.
Sports
Kyrgios had previously criticised the organisers of the Balkan event and hit out at governing bodies for their plans to restart professional tennis during the pandemic.