Anurag Thakur's Supreme Court affidavit the focal point of BCCI's special general meeting on Saturday
President Anurag Thakur's affidavit, to be submitted in the Supreme Court, will be the focal point of discussions when the BCCI's affiliated units meet for a Special General Meeting (SGM) on Saturday to deliberate upon implementation of the Lodha Committee Reforms
New Delhi: President Anurag Thakur's affidavit, to be submitted in the Supreme Court, will be the focal point of discussions when the BCCI's affiliated units meet for a Special General Meeting (SGM) on Saturday to deliberate upon implementation of the Lodha Committee Reforms.
Other issues that could be discussed at length are the "one state one vote" recommendation and the three-year tenure with a three-year cooling off period.
The apex court had directed Thakur to file an affidavit and clarify whether he had asked the ICC to write that the Lodha recommendations amounted to government interference. This was reportedly claimed by ICC chief executive Dave Richardson in recent media interactions.
The BCCI legal team is preparing the affidavit. According to sources close to the BCCI president, he only "followed up on former president Shashank Manohar's earlier plea wherein he (Manohar) had stated the appointment of CAG representative in Apex Council will subject to interference". "Since the issue was only raised by Shashank, Anurag was following up on that," a reliable source told PTI.
With the Supreme Court scheduled to hear the case on Monday, it is perhaps the last chance for the richest cricket body in the world to discuss the issues which they feel will affect the functioning of the board.
"We are not against 'one state one vote' clause. All we are saying is that why can't the voter base be increased? Let Manipur, Mizoram, Nagaland and Arunachal Pradesh have voting rights. But at the same time let Mumbai and Saurashtra not lose theirs," an office bearer from one of eastern states said.
It is unlikely that members will agree on three-year term with three year cooling off period. Many in the board feel that the best idea would be to have two terms of six years with a three-year cooling off period in between two terms. Incidentally, this was a proposal mooted by former Indian cricket team director Ravi Shastri.
While Vidarbha and Tripura have decided to accept the Lodha reforms in totality, a majority of the state units still feel recommendations are unacceptable.
First Cricket News
The current five-year rights are with Star India but, according to people who are in decision-making capacity, the valuation could more than double and reach $5 billion.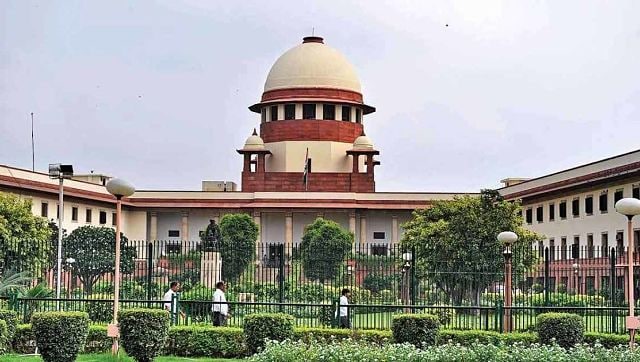 India
Dismissing an appeal challenging convictions in a murder case, the bench said the material on record establishes the fear created by the accused persons, and adequately explains the delay
India
The apex court justice made the remarks at a function organised on Monday evening by the Thane District Courts Bar Association in Maharashtra