Anti-piracy for FIFA: Delhi HC orders blocks 219 websites post Sony complaint
Delhi High Court has issued an order calling for the blocking of 472 websites and urls in India as part of anti-piracy measures against the FIFA World Cup.
Update: MediaNama has now reported that close to 219 websites have been blocked under a new order and that Google websites are not a part of this.
The Delhi High Court has issued an order calling for the blocking of 472 websites and urls in India as part of anti-piracy measures against the FIFA World Cup.
The order was issued on 22 June by Justic V Kameshwar Rao based on a complaint filed by Multi Screen Media Discovery Limited. MSM Discovery LTD is the distributor for Sony's channels in India and has the rights to broadcast the FIFA World Cup in India, Bangladesh, Bhutan, Maldives, Nepal, Pakistan and Sri Lanka View, according to a license agreement with FIFA. The order had to be implemented within a week. According to Medianama's Nikhil Pawa -- who first reported the story -- on 4 and 5 July "file-sharing sites like Luckyshare, Bitshare, Terafile, freakshare and letitbit were blocked on ISP's such as Airtel." You can view the full order here.
According to the plaintiff (MSM Discovery Ltd) they have considerable "investments in acquiring the exclusive Mobile Transmission and Internet Broadband Transmission Rights," and thus "it is imperative for the Plaintiff to ensure that its exclusive and statutory rights are not infringed by websites which have not made any investments in acquisition of such rights and which is illegally broadcast, rebroadcast, retransmit, host, stream, exhibit, make available for viewing and download, provide access to and communicate to the public, the broadcast of the 2014 FIFA World Cup Matches."
The appeal of MSM Discovery then goes on to add, "the various websites are indulging in hosting, streaming, providing access to, etc. of infringing the exclusive rights and broadcast and re-production rights of the plaintiff. According to him, the acts of infringement is not only causing the plaintiff loss of substantial revenues but will also take away the legitimate revenue to the Government through service tax etc..." 
MSM managed to get the John Doe order by arguing that "it is virtually impossible to locate the owners of such websites or contact details of such owners. It is further submitted that many of these Rogue Websites also hide behind domain privacy services offered by various domain name Registrars." 
Then there's a list of urls that also includes every possible illegal video streaming website/ video hosting in the world. From Vidup to ThePirateBay.mk to torrent websites, the list is long and exhaustive.
Most shockingly there are two Google URLs in the list as well. These are: Google Docs and Google Video: docs.google.com and googlevideo.com. Also on the list are Telugu websites such as telugump3.biz, telugumasthi.wapka.me to name a few. Url shorteners such as goo.gl and adf.ly are also on the list.
It's not clear if these websites actually shared FIFA World Cup matches.  As the MediaNama's Nikhil Pawa notes in his piece  "Before passing such an order, we wonder if the court actually checked the websites."
Why Google docs is blocked is not clear at all. As a part of Google Drive, users can upload video files on Google docs and these can then be shared as link. But calling for a ban on Google docs just under the assumption that it will be used to support FIFA World Cup piracy is wrong. Not all Google docs users are uploading FIFA World Cup matches on their Google Drive.
Given the vast and varying list of website names that are on the list, the rationale of issuing such an order is definitely questionable.
So who compiled the list for MSM? According to an article on TorrentFreak this was done by a company called MarkScan which is anti-piracy company based in India and calls itself a "consulting boutique dedicated to your IP requirements." The article notes that the company had sent a list of 46 domains to Google even before the World Cup began and that Google rejected every single request. Read the entire request here.
Previously the Delhi High Court had issued a John Doe order against all video-streaming and torrent streaming sites based on a complaint filed by makers of the film Singham.  The order had resulted in sites like Vimeo (which is not a piracy related website) being temporarily blocked by Internet Service Providers.
While FIFA World Cup matches may have been illegally uploaded on some websites, to block a long list without giving any hard evidence seems hasty and overzealous.
Find latest and upcoming tech gadgets online on Tech2 Gadgets. Get technology news, gadgets reviews & ratings. Popular gadgets including laptop, tablet and mobile specifications, features, prices, comparison.
India
The court said question papers have to be uploaded on Delhi University's portal and sent to students through email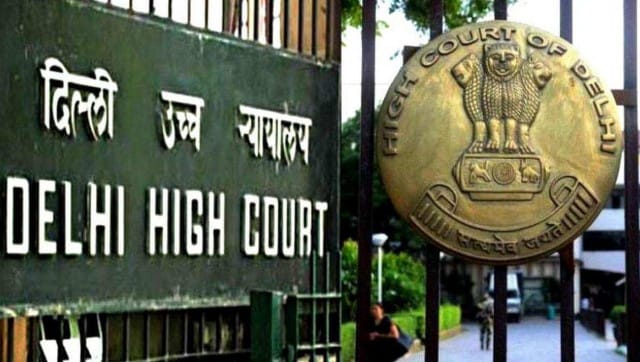 India
According to a March 2019 gazette notification by the Medical Council of India (MCI), the NEET has been made mandatory for pursuing MBBS courses abroad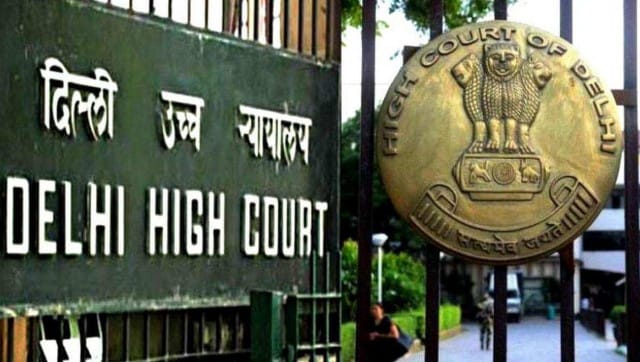 India
Next hearing of plea has been listed for 14 August; last month, bail pleas of Kalita, and another member Natasha Narwal, were dismissed by a trial court