Another 'mauka' lost: Virender Sehwag trolls Shoaib Akhtar after Pakistan hockey team's drubbing by India
Soon after India thrashed Pakistan 5-1 at the Sultan Azlah Shah Cup hockey, Virender Sehwag mocked former Pakistan fast bowler Shoaib Akhtar on Twitter
Here's further proof that Virender Sehwag isn't fearful of taking on Shoaib Akhtar, be it on the cricket field with a bat in hand, or on social media with a Twitter app in tow. On Tuesday evening, the Indian men's hockey team took on arch-rivals Pakistan in a group match at the Sultan Azlan Shah Cup. And it was as one-sided as recent matches between the two countries on the cricket pitch. The Indian men put five goals past their Pakistani counterparts, and the only thing one could have said about the match was that it's surprising the margin wasn't higher.
Virender Sehwag was quick to take a dig at the Rawalpindi Express, and barely had the final whistle been sounded that he took to his Twitter account and posted a message:
Sorry @shoaib100mph bhai hockey mai bhi mauka haath se nikal gaya #IndBeatsPakpic.twitter.com/xgrPjkTpSX

— Virender Sehwag (@virendersehwag) April 12, 2016
The tweet was referencing a famous advertisement rolled out ahead of the 2015 World Cup, which spoke about Pakistan's historic inability to beat India in World Cup matches.
However, not everybody who dared to bring it up around Shoaib Akhtar has gone home unscathed. The last person to try doing so was television presenter Jatin Sapru, who tried playing the catchy jingle following India's World T20 win over Pakistan last month. Shoaib didn't appreciate the reference though, and censured Sapru for mocking Pakistan following a loss.
Watch the video here:

Shoaib akhtar angry on laughing Indian anchor... by apakistani
However, the Rawalpindi Express has clearly mellowed down in the last one month. Maybe the hockey team's loss didn't rankle him as much as Shahid Afridi and Co's capitulation. Or maybe Sehwag just caught him in a good mood. But while Sapru's attempts at mocking Pakistan didn't go down well with Shoaib, Sehwag's tweet was met with banter.
Shoaib responded to Viru's tweet: "Whatever my brother Viru say he's forgiven..bcoz he has heart of gold and he doesn't mean bad but he's funny I'll give him that..."
Whatever my brother Viru say he's forgiven..bcoz he has heart of gold and he doesn't mean bad but he's funny I'll give him that...

— Shoaib Akhtar (@shoaib100mph) April 12, 2016
Or maybe Shoaib has just learnt to appreciate the humour in the Mauka Mauka ad. We will just never know. But, in case you missed the original ad, here you go: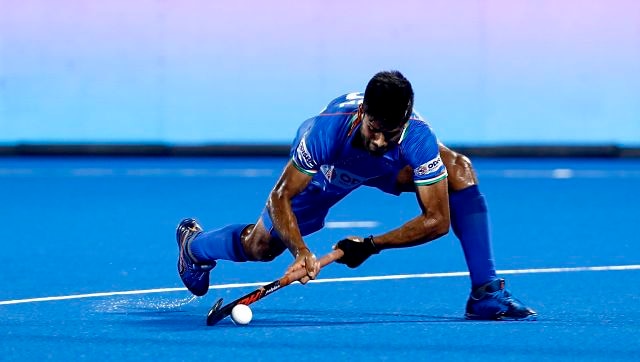 Sports
Varun further stated that skipper Manpreet Singh's one-on-one chat with him before the team left for Tokyo helped him a lot.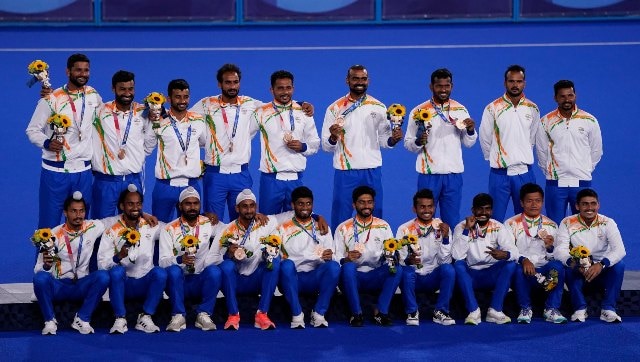 Sports
The Indian men's hockey team produced an inspiring performance at the Tokyo Games, where it edged out Germany 5-4 to claim a bronze medal, the country's first in the sport in 41 years.
Sports
The Belarus hockey federation had initially signaled Dmitri Baskov could stay on as president, but he told state TV on Friday he was stepping aside to avoid possible further sanctions against the federation if he stayed.