Anand hopes his best is yet to come, says he will play for several more years
Asked if his best is yet to come, Anand said: 'I hope so. I try to be optimistic.'
Indicating that he is still hungry for success, five-time chess world champion Viswanathan Anand today said he is not quitting the game anytime soon and is preparing to play more tournaments in the coming year after a decent performance in 2014.
Asked if his best is yet to come, Anand said: "I hope so. I try to be optimistic."
The 45-year-old said he was happy with his performance in the year that is drawing to a close as he won three tournaments, although he acknowledged that in the recent world championship he could not capitalise on the self-created opportunities.
"I am happy with this year. I played well in many tournaments. I won three tournaments. I hope the trend continues," Anand, who earlier launched the NIIT Nguru MathLab Plus at a function organised by Kennedy High global school here, said.
Anand said he created "more chances" during the world championship, which he lost to Magnus Carlsen of Norway at Sochi recently, but unfortunately could not make use of those.
Describing Carlsen as one having a "practical style", Anand said, "He is not someone who spends a lot of time in warming up and playing long openings."
On his plans the for the coming year, Anand, who won the London Chess Classic a few days ago, said: "I will be playing more tournaments in general. My focus is really shifting to tournaments."
Asked if he would like to go into coaching, the grandmaster said he has not thought about it as he was currently focused on playing.
"It's very difficult to combine (coaching) with the playing career. And I am still not ready to give that (playing career) up. I am still looking forward for playing for several years. And after that, we can see," he said.
Anand, who became India's first grandmaster in 1988, disagreed with the perception in some quarters that training abroad is better than doing so back home.
"One should try to learn from the best from anywhere in the world. India has strong chess coaches and it's easy to find them," he opined.
Expressing happiness over the number of youngsters taking interest in chess, he approved the introduction of the game in education curriculum, saying it would help students perform better in academics also.
"Chess enables students to memorise and strategise better," said Anand.
PTI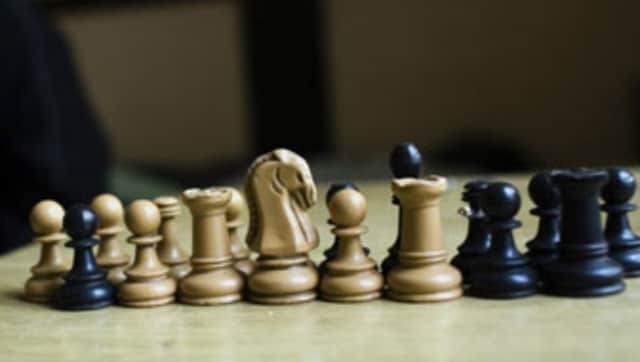 Sports
The initiative, a part of the Chess in Schools Project by AICF, will be conducted through the state associations and with the support of the government of Tamil Nadu
Sports
The fifth round match of the Chessable Masters online rapid chess tournament was headed towards a draw but a one-move blunder from the Carlsen resulted in his defeat.