Anand admits he has to liven things up after another tame draw
Carlsen now leads the tie 4.5-2.5 with four games to go. Here's a transcript of their post-game press conference.
Viswanathan Anand and Magnus Carlsen played out another draw in Game Eight of the World Chess Championship. Carlsen now leads the tie 4.5-2.5 with four games to go. Here's a transcript of their post-game press conference.
Q: We were slightly delayed, can you please explain what happened?
Anand:We had to be notified about the doping control.
Q: Let us go to the game. Today was a draw. Can you tell us what happened?
Anand: Generally a fairly solid system for white. Not entirely without chances if black plays inaccurately. The only interesting moment was when 23…Qg5, then 24.h4 is very strong. So, after Qd8 we liquidated to a king and pawn ending.
Q: Magnus, your comments please?
Carlsen: He played the Berlin. I played the most solid line … yada yada yada, we go to the doping control.
Q: Magnus, were you surprised by your opponent's opening choice. Since you played the Berlin before already in this match?
Carlsen: He has played different systems against me in the past. Berlin is one of the systems I had to recommend. It was not a major surprise.
Q: You also played this system in 2010 and there were two draws. What was the plan today and what went wrong? Which scenario you preferred today?
Anand: Obviously I had to be ready for any scenario that turned out. After d4 and c3 this is what I could do.
Q: Were you surprised by Magnus' choice of 1.e4 today. He used to play Nf3 and c4 before?
Anand: In general in a match you should not be surprised. I had not prioritised e4.
Q: Anand, at any point how close were you in deciding the Sicilian. Since you are trailing we were expecting sharper lines?
Anand: I did not really know what his intentions were. Even the Sicilian, if you want to play the dry system they are available. It is not like there were clear options there. I thought a little bit and decided to go for this. Well the match situation speaks for itself. It is my job to liven it up. I guess I will try in the next game.
Q: How happy are you with the opening preparation by your seconds? In the match so far, you are yet to give some dynamic play in your partially disclosed seconds and secretly undisclosed seconds?
Anand: I am quite happy with my opening preparation. This is not the time to start analysing things. I get a bonus evening before the rest day and so I will try and prepare something for the next one. Carlsen, let us discuss this after the match.
Q: Magnus, many people say you do not pay too much attention to the opening. I read an interview of Caruana who said you are good in choosing openings which are not pleasant for your opponent. What do you think about this?
Carlsen: Caruana is a very good player and a clever guy. There must be something to what he says.
Q: With a two point lead did you come with a win in mind or a draw?
Carlsen: I did not particularly mind the draw as was evident from my play. I was just setting one or two traps.
Q: Two draws and one rest day. Coming ninth round and tenth round and then rest and then two games. You must win?
Anand: Well, the match situation is fairly clear now. This was a short two relatively easy games. Obviously I have to try in the next one.
Q: Anand revealed his team of seconds even before the match. After the eighth round are you ready to reveal the team now?
Carlsen: No.
Q: This question is for Magnus. A lot of fans are asking you are having a very unique style for somebody so young. How did you develop that style? Is there a player whom you look up to when you were young?
Carlsen: I did not have a particular bible in chess when I was young. As a young player I was trying to play attacking chess sacrificing material all the time. A bit different from what I do today. Although I am playing the game for a long time I have been playing top level for seven years. I have had some time to adjust to the situation and adjust to the other players and develop my play.
Q: Can you explain why you average only 30 seconds per move by your 23rd move?
Carlsen: With the line I chose there was not too much to think about. The moves very much suggest themselves. It has been played before. There wasn't too much to think about. I wasn't in any mood to think either. That influenced my decision.
Find latest and upcoming tech gadgets online on Tech2 Gadgets. Get technology news, gadgets reviews & ratings. Popular gadgets including laptop, tablet and mobile specifications, features, prices, comparison.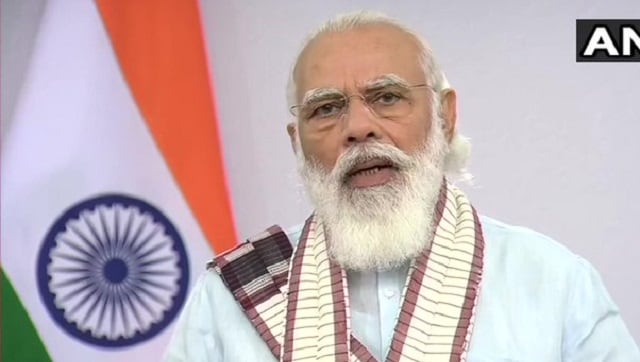 India
Acknowledging that the country has come a long way in the fight against the pandemic since the 'Janata Curfew' in March, Modi said that India has been more successful in saving the lives of its citizens than more prosperous countries.
India
India has already received over $20 billion during the first 6 months of this year from across the globe at a time when COVID-19 pandemic is at a peak, the prime minister said.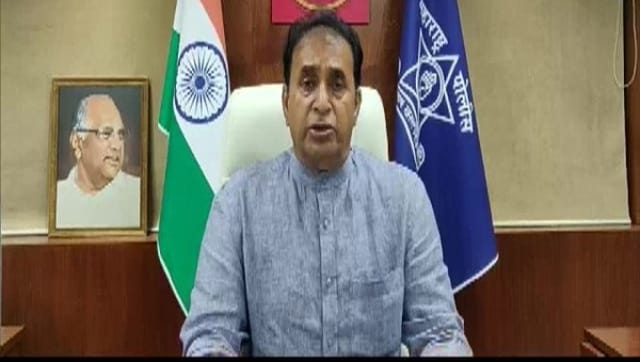 Politics
The Maharashtra home minister, pointing to the AIIMS report that ruled out murder in the late actor's death, demanded an apology from those who 'defamed' the state