Aly Raisman slams US Olympic Committee for failing to acknowledge its role in sexual abuse scandal
Raisman, who won Olympic team gold in 2012 and 2016 and the 2012 floor exercise crown, noted that the first allegations against Nassar came ahead of the Rio Olympics.
Chicago: Star gymnast Aly Raisman, one of the dozens of young American athletes who have testified they were sexually abused by former team doctor Larry Nassar, has slammed the US Olympic Committee for not acknowledging its role in the scandal.
As Nassar continues to face his accusers at a sentencing hearing in Michigan, Raisman addressed the resignation of three top executives from the USA Gymnastics board of directors as well as comments from USOC president Scott Blackmun.
"The USOC released a statement shamelessly taking credit for a few USAG resignations (note: not fired) as though they're addressing the problem," tweeted the six-time Olympic medalist late Monday, renewing her calls for an independent investigation into USA Gymnastics.
"They are still not acknowledging its own role in this mess. ZERO accountability! It's like none of us were ever abused!"
Raisman hit out in particular at Blackmun's comment that "USA Gymnastics needs to focus on supporting the brave survivors" — as too little, too late.
"Was the USOC there to 'focus on the brave survivors'? No," she wrote. "Did they issue any statement then? Crickets."
Chairman Paul Parilla, vice chairman Jay Binder and treasurer Bitsy Kelley stepped down from the USA Gymnastics board of directors after stinging criticism of how the governing body handled the case by Nassar's accusers, who include Rio Olympic superstar Simone Biles.
Blackmun's statement said the USOC had been in talks with USA Gymnastics pushing for change since last October.
'We young girls were fooled'
Nassar, 54, has pleaded guilty to 10 counts of criminal sexual conduct and faces life in prison.
He is scheduled to be sentenced on Wednesday on seven of the counts, with a separate sentence on the final three charges to be handed down at the end of the month.
Nassar has already been sentenced to 60 years in prison after pleading guilty to child pornography charges.
The presiding judge at Nassar's sentencing hearing has received approximately 158 victim impact statements, according to prosecutors. The list of people asking to speak tripled since the hearing began a week ago.
Alison Chauvette on Tuesday said Nassar's abusive behaviours were so brazen, common and unchecked that she and fellow gymnasts discussed his strange treatments and simply assumed they must be legitimate.
"We young girls were fooled, but the world should not have been. USAG, Michigan State University and society all failed to keep us safe," she said.
Like Raisman, many victims have criticized not just Nassar's actions, but the inaction of Olympics and gymnastics officials, as well as Nassar's employer Michigan State University.
Mattie Larson, a decorated former member of the US national team, called on lawmakers to pass a new bill that would require amateur athletics organizations to report allegations of sexual misconduct.
"I was shocked to learn that this law did not already exist," Larson said, calling on Speaker of the House Paul Ryan to schedule a vote for the bill that has already cleared the US Senate.
"We must ensure that legal steps are made to prevent anything of this nature and magnitude from happening again," she said.
Raisman, who won Olympic team gold in 2012 and 2016 and the 2012 floor exercise crown, noted that the first allegations against Nassar came ahead of the Rio Olympics.
"Survivors courageously came forward sharing stories of sexual abuse and alleging organizational mishandling," Raisman wrote. "The next day, the USOC said they wouldn't investigate (and even praised USAG's work in the area of sexual abuse)."
Raisman said the executive exits should be just the beginning of major changes at USA Gymnastics — without which more gymnasts would remain at risk.
"These — and any other changes — won't matter until we know exactly what happened. Suggesting otherwise is dangerous to athletes," she said.
Sports
Embattled United States Olympic Committee chief executive Scott Blackmun has stepped down following calls for his resignation in the wake of the USA gymnastics abuse scandal, it was confirmed on Wednesday.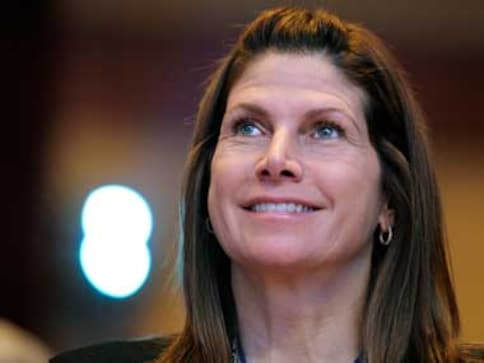 Sports
USA Gymnastics interim president Mary Bono resigned from her post, after a string of athletes questioned her decisions and her affiliations to the law firm that helped Larry Nassar cover-up his sexual abuse of athletes.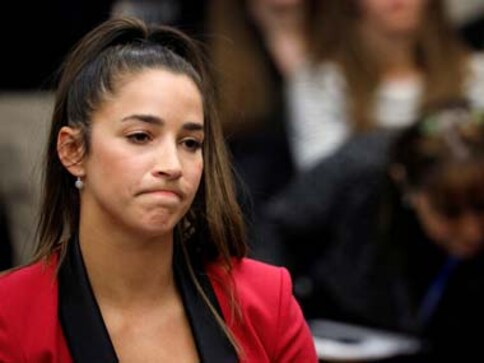 Sports
Under fire USA Gymnastics interim chief Mary Bono has been criticised by high-profile athletes, who have questioned her connections to the law firm that covered up Larry Nassar's sexual abuse.