Always the bridesmaid? Why calling Andy Murray a perennial runner-up is reductive
Andy Murray rose to the challenge Roger Federer, Rafael Nadal and Novak Djokovic posed to him. This is what makes his two Grand Slam titles special.
Andy Murray finally has the full set. It's not what he wanted, but the Scot has now lost a final at each Grand Slam. Ten played, only two won. Murray's casting as the 'nearly-man' has received its final stroke of paint. It does not make for a pretty picture.
Of course, it would be churlish to not recognise the achievement that lies behind his final appearances. To feature in the summit clash of a Grand Slam is something that should give rise to pride. Especially in the era that Murray has found himself playing. All of his eight losses have come either to Roger Federer or Novak Djokovic. Good thing he never ran into Rafael Nadal who enjoys a 70 percent success rate in Slam finals.
But this begs the question, would Murray have won more if he had played in a time that did not have any of the three legendary combatants? Clearly, there's no categorical answer to it. However, a look at Murray's career suggests that his game was a response to the monumental challenge he faced.
The Scot's desire for self-improvement most certainly contributed to it but it's difficult to accept that he would have been playing tennis at such a high level if none of his main competitors did.
When Murray arrived on the elite tennis scene, he was a scrawny lad who relied heavily on his counterpunching skills. In some senses, he has not changed much. However, to expect him to completely do over his game would be unreasonable. But as he struggled to win his first Slam title, Murray recognised the faults that lay within his style of play. Those weaknesses were brutally exposed by the other members of the 'Big Four' he had come to occupy.
Murray remained consistent enough to best other players on the tour but it became a frustrating challenge for him to break the hold of Federer and Nadal over the Slam trophies and later, Djokovic. However, with improvements in his second serve and fitness, Murray continued to gain ground. This is what eventually led him to his two Slam titles, the 2012 US Open and 2013 Wimbledon.
Roland Garros, though, remained an even tougher mountain to climb. Until this season. In 2016, Murray became a smooth mover on clay as he slid more comfortably to defend on both sides of the court. A faster first serve and forehand amplified his development. When he defeated Djokovic in Rome last month, Murray served 11 kilometres per hour faster on average than the week before in Madrid when he lost in the final to the Serb. It was a sudden transformation that had some predicting that he could genuinely aim to win the Roland Garros title for the first time in his career.
Two five-setters in the opening rounds dampened expectations somewhat but Murray produced a fantastic performance to oust defending champion Stanislas Wawrinka in the semifinal. It was a display that demonstrated all that had changed about Murray on clay. His excellent movement and aggressive tactics left Wawrinka stunned.
Surely, here was a recipe that would consume Djokovic. Murray got the ingredients together and set about mixing them up in the first set on Sunday. He attacked Djokovic's second serve with ferocity and gained from the Serb's misfiring forehand. Against the best returner in the sport, Murray returned serves with such assurance that Djokovic looked a bit lost.
However, the effort that had gone into the development of Murray's game came back to bite him thereafter. Fatigue caught up with the world number two and he soon started to commit errors on both sides. The serve no longer had its zing and Murray became defensive. As opposed to stepping forward and controlling the points, he barely hit shots from inside the baseline after set one. At one point in the third set, Murray shouted, "my legs are gone!"
The match left him soon afterwards. Despite a late rally, Murray succumbed to defeat in four sets. Once again, he had to make do with the runners-up trophy. Although he had found the right tactics for success this time, a tiring body could only do so much. Murray said later that he felt proud to be a part of a historic win for Djokovic but he also said, "Obviously it sucks to lose the match."
It must feel even worse to end up on the losing side eight times in a Slam final. It is a feeling that Murray's former coach Ivan Lendl would recognise. He lost 11 of the 19 finals he played. Interestingly enough, Djokovic has been defeated eight times in a Slam final too. However, the Serb has won six of his last seven.
As Murray goes forward, Djokovic's turnaround should serve as a guiding light. He has already made two Slam finals this year and the next two majors will be the ones that saw him reign victorious. Murray has done it before and by adding a more ruthless streak to his game, there's more that he can win. A killer instinct would have probably saved him from the extra energy he spent in the first two rounds at Roland Garros. It's about saving your best for the last, as Djokovic continues to demonstrate.
However, if Murray never wins a Slam again, it should not blemish his entire career. He should not be remembered as the man who lost finals. Instead, his two Slam titles shall always illuminate our memory of a man who won despite serious obstacles in his path. Murray rose to the challenge Federer, Nadal and Djokovic posed to him. This is what makes his two Slam titles special.
Murray responded to the clouds of doubt by piercing them with his fierce resolve. The development of his game continues to delight and he's now more entertaining to watch than he ever was. In an era of tennis that provided three Career Slam champions, Murray carved a spot for himself. He stands distinctly separate from the legendary trio. It's an achievement worthy of everyone's respect.
Find latest and upcoming tech gadgets online on Tech2 Gadgets. Get technology news, gadgets reviews & ratings. Popular gadgets including laptop, tablet and mobile specifications, features, prices, comparison.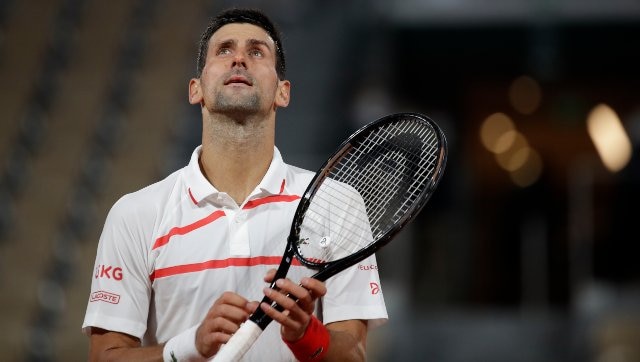 Sports
The Serb said that the London Masters, starting on November 15, is the second and final tournament that he still intended to play for the remainder of the season.
Sports
The 19-year-old Swiatek said Wednesday she drew a lot of support and strength from her work with sports psychologist Daria Abramowicz, who was with her during the two weeks of the Paris tournament.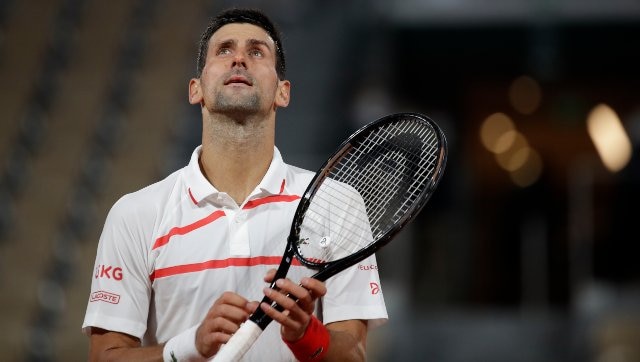 Sports
The 33-year-old Serb has been the top-ranked player at the end of a season five times: in 2011, 2012, 2014, 2015 and 2018.