Altibox Norway Chess: Viswanathan Anand's prospects fade after Round 7 draw
Although Anand has fought hard and has even staged an excellent comeback in the last round with his win against Caruana, the tournament has been a difficult one for him.
Rejuvenated after a day's rest, the participants of the Altibox Norway Chess resumed play at a new venue, the Stavanger Concert Hall. Just as it had happened after the previous rest day, round seven brimmed with excitement as three out of the five games ended decisively. Levon Aronian continued his outstanding form and beat Sergey Karjakin with black pieces; Anish Giri won against Maxime Vachier-Lagrave in a complicated Sicilian Dragon; Vladimir Kramnik staged a stunning comeback and beat world champion Magnus Carlsen; while Viswanathan Anand and Wesley So held Hikaru Nakamura and Fabiano Caruana respectively to a draw.
Nakamura has always been an extremely difficult opponent for Anand and has, on quite a few occasions, beaten the Indian. But Anand's chances could never be discounted, especially after his win with black pieces in the previous round against Caruana and having had a day of rest.
Against Nakamura, Anand, once again, asserted his belief in the Italian opening. Talking to Grand Master Nigel Short about this opening, which apparently is pretty much in vogue, he said, "The Italian is one area which you can say the computers have revolutionised, and it seems we gave up (on it) way too early." However, around move 21, he said he felt unsure whether he was "in control or if he was losing the plot a bit". But despite some complications in the middle game, Anand was able to exchange pieces and go for a rook endgame which was no less sharp. While Nakamura had passed two pawns on the king side, Anand's passers were rolling down the board on the queen's wing.
After the game, both players showed some very tricky lines and concluded that the position was so complicated that any of the three results was possible. A critical point where Anand could have posed some real problems to Nakamura came on the 39th move where instead of going after black's queen rook pawn, Anand said he should have pushed his own pawn to a5. But this too was very tricky and may well have backfired. Hence, after 46 moves of play, the two shook hands having repeated the position.
Wesley So, on the other hand, tried to convert his extra pawn in a rook and bishop versus rook and bishop endgame in a 66-move battle against Caruana that arose out of a queen's gambit accepted. But with the existence of opposite-coloured bishops, Caruana was able to defend successfully and save half-a-point.
Anish Giri, who once shared the bottom spot with Anand in the tournament, has come back strongly and played some high quality chess after his win against Anand in the fourth round. On Tuesday, he was paired against the French No 1, Vachier-Lagrave. With the black pieces, Giri essayed the Dragon variation of the Sicilian defence which isn't seen often in top level games. As the game progressed, the Dutch Grand Master showed that he was thoroughly prepared for a fight and went into an extremely complicated line wherein both the players' kings were in danger of being checkmated.
After the game, Giri said that he had prepared this variation and since the moves were so forcing, he expected the game to end in a draw quickly. When asked whether he had also analysed this variation, Vachier-Lagrave said that he had seen it but not before the game. At one point both players agreed that Vachier-Lagrave should have forced an endgame with a queen exchange. But that didn't happen and Giri won a nice game in 33 moves.
Aronian has shown tremendous form at this event so far and was leading the tournament along with Nakamura before the start of round seven. In this round, he was playing with black pieces against Karjakin. The game, as many others in this round, began with an Italian opening.
The Armenian came up with an interesting idea in the opening on move 13 where, instead of immediately recapturing his opponent's pawn on f5, he chose to come up with a neat knight manoeuvre. But it was much later in the game, on move 28, that Karjakin felt he made the biggest mistake of the game by moving his rook to g6. Capitalising on this, Aronian was able to trap that rook on its new post. And when Karjakin made efforts to bring the rook back to safety, Aronian broke through on the king side forcing the Russian to resign after 41 moves of play.
It seems Kramnik found some magical potion on the rest day to regain his form. It was quite evident in his last game that he was not in his element when he blundered quite a few times against Aronian. But just after a day's break, 'Big Vlad' came back with a bang! Playing against Carlsen, he won a very well-controlled game in which he came up with a strong piece sacrifice on move 23. As the game progressed, the former world champion continued playing aggressively and although Carlsen was able to exchange queens towards the end, Kramnik had calculated that he was winning by force.
This will be a great morale booster for Kramnik not only because he has come back after a loss but also because he hadn't beaten Carlsen since 2011. For Carlsen, on the other hand, things are looking really grim. It's not just his standing in the tournament but the world No 1 spot which is at stake now. With his win on Wednesday, Kramnik's live rating has reached 2812.2, which is only narrowly short of Carlsen's 2818.6.
After seven rounds, Aronian has taken sole lead with his win against Karjakin and stands at 5.0/7. Nakamura is right behind with 4.5/7, while Kramnik and Giri are another half point behind at 4.0/7. Wesley is the only one on the third spot with a score of 3.5/7. Anand is sharing the fourth spot along with Karjakin and Caruana who have scored 3.0/7 each. With their losses on Wednesday, Vachier-Lagrave and Carlsen share the bottom most spot with a score of 2.5/7.
There are two more rounds to go and the contention for the title is mainly between the top four players: Aronian, Nakamura, Kramnik and Giri. As for Anand, there is hardly any realistic chance of winning. Although he has fought hard and has even staged an excellent comeback in the last round with his win against Caruana, the tournament has been a difficult one for him. One can easily gauge how tough the tournament is when the current world champion himself is at the bottom-most spot.
Aditya Pai is an editor for ChessBase India.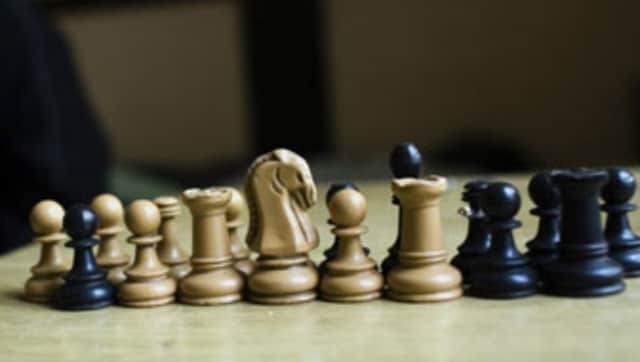 Sports
Uzbekistan sprung a surprise by bagging the gold medal with a 2-1 win over the Netherlands ahead of a strong Armenian team, which beat Spain 2.5-1.5 in the final round, in the Open section.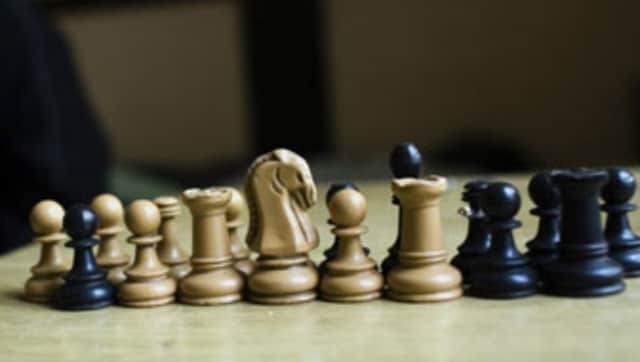 Sports
Top player Koneru Humpy returned to winning ways, beating Zhansaya Abdumalik while Tania Sachdev and Bhakti Kulkarni scored over Xeniya Balabayeva and Gulikshan Nakhbayeva respectively. R Vaishali drew with Bibisara Assaubayeva on the second board.
Sports
The 17-year old Indian is in joint lead with 12 match points along with world No 1 Magnus Carlsen, who defeated Quang Liem Le of China 3-1.