Altibox Norway Chess: Viswanathan Anand's position grim after 2nd loss, but can't count him out yet
This was Anand's chance to seek revenge against Giri and equalise their all-time score. Alas, that was not to be.
What a day it was in Stavanger! The rest day before round four seemed to have done some magic on the Altibox Norway Chess participants. Three out of the five games concluded with a decisive result. Unfortunately, the Indian superstar, Viswanathan Anand, had to call it quits against the Dutch number one, Anish Giri, in a 33-move-long game. The two had met 15 times over the chess board before this encounter and 14 out of those games were drawn. The only decisive game had ended in favour of the Dutchman two years ago at the Bilbao Masters tournament. This was Anand's chance to seek revenge and equalise their all-time score. Alas, that was not to be.
Giri played a line of the English opening which he had essayed against Alexander Grishchuk a few months ago at the FIDE Grand Prix. And although Giri was only able to draw that game, he had some improvements ready this time around and went for it confidently again. Anand, who was probably aware of this, chose to deviate from Grishchuk's choice of moves on the seventh turn with 7...Nc6.
Buut despite Anand's deviation, Giri was able to put enough pressure on the 'Madras Tiger' to make him throw in the towel. An interesting moment came on move 31 when Anand could have sacrificed his knight for three of his opponent's pawns and held good drawing chances. After the game, Giri himself mentioned this and gave a sample line to show that the Indian could have defended better. He further said that he felt fortunate that Anand did not play the knight sacrifice. Just two moves after this, that same knight of Anand was caught in a terrible pin and was about to be chopped off the board without any compensation. At this point, Anand had no option but to concede a full point to his opponent.
A few days ago Anand suffered a defeat against Vladimir Kramnik in the second round of the event. The five-time world champion was naturally depressed. But he took out time and congratulated two Indian players - Shashikant Kutwal and Jennitha Anto - for becoming 17th IPCA (International Physically Disabled Chess Association) world champions. That just shows what a wonderful person Anand is.
My result yesterday was traumatic. Some cheer to see a fantastic person Jenita Anto take the world championship with a round to spare.(1/2)

— Viswanathan Anand (@vishy64theking) June 8, 2017
There were two draws in the round and both featured an American player pressing to convert his advantage. Interestingly enough, both of them were playing with white pieces against Russian opponents. While the Italian-American Grand Master Fabiano Caruana pressed against Kramnik, the Filipino-turned-American, Wesley So, was unable to stop Sergey Karjakin from stalemating his own king.
The game between Caruana and Kramnik was quite a complicated one. Even though the American had an advantage, Kramnik too had his trumps. In the end, Kramnik was able to open the king-rook file and infiltrate into his opponent's position to force a draw by repetition.
Wesley, on the other hand, had quite a promising position but grabbed a pawn on c4 a bit too soon. Until this point, Wesley had played immaculately, but his position was such that, with this one slip, his advantage almost disappeared. As the game progressed, Wesley tried hard to rebuild his advantage, but Karjakin found a sneaky series of exchanges that stalemated his king at the end.
Two other wins of the round were scored by Hikaru Nakamura and Levon Aronian. Playing against Maxime Vachier-Lagrave, Nakamura chose the 6.Bd3 variation to counter Vachier-Lagrave's Sicilian Najdorf. It was in itself a bold move by Nakamura to go for the Najdorf given that the Frenchman is one of the world's leading experts on the opening. But having chosen to play a very rare line in the variation, Nakamura was confident of getting good chances.
The most exciting part about this game was that it featured an attack on opposite wings. While Nakamura flung all his queenside pawns forward in the hope of queening (at least) one of them, Vachier-Lagrave's pawns stormed at Nakamura's king to deliver a checkmate. As play progressed, Vachier-Lagrave gave it his all and even sacrificed a knight to break through to the white king. But Nakamura defended tenaciously and succeeded in keeping his king safe while his pawns promoted on the other side of the board.
The Armenian number one, Aronian played a gem of a game to get the better of world champion Magnus Carlsen. The most fascinating thing about this win was that none of it was home preparation. Of course, Aronian admitted to have remembered a similar game played by Alexander Potkin, but that was just impromptu. Allowing his opponent to win a pawn on the queen-rook file, he continued daringly by sacrificing an exchange to jail Carlsen's queen behind his pawn chain.
While the world champion made attempts to free his imprisoned queen, Aronian struck on the other side of the board with a strong bishop sacrifice to rip open black's king. And although Carlsen defended vigorously, Aronian kept attacking on all sides of the board and eventually succeeded in bringing the world champion to his knees. After the game, the Armenian Grand Master was in high spirits and said he thoroughly enjoyed playing the game.
The tournament has almost reached the midway mark. After four rounds of play, Nakamura has been able to maintain his lead and is moving forward steadily with a score of 3.0/4. With his scintillating win on Saturday, Aronian is sharing second spot with Kramnik with 2.5/4. Giri, who was at the bottom of the table along with Anand before the start of this round, has moved up to a shared third spot along with Caruana, Wesley and Karjakin. All of them have scored 2.0/4. Vachier-Lagrave and Carlsen share the fourth spot with 1.5/4 while Anand, with his loss on Saturday, is at the bottom with 1.0/4. Things are looking grim for Anand at the moment after two losses in the tournament, but with five more rounds to go, he still has ample opportunity to stage a brilliant comeback.
Aditya Pai is an editor for ChessBase India.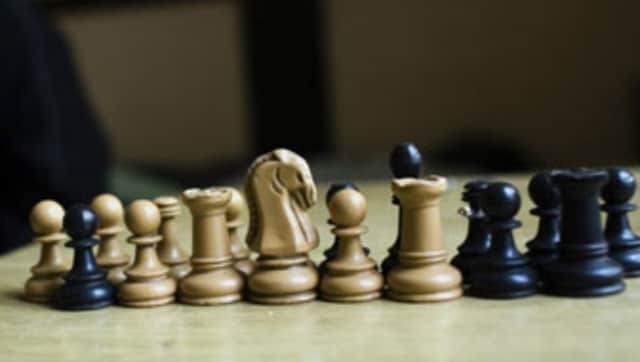 Sports
Uzbekistan sprung a surprise by bagging the gold medal with a 2-1 win over the Netherlands ahead of a strong Armenian team, which beat Spain 2.5-1.5 in the final round, in the Open section.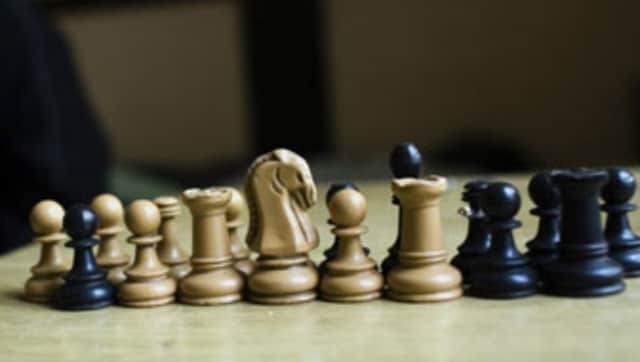 Sports
Top player Koneru Humpy returned to winning ways, beating Zhansaya Abdumalik while Tania Sachdev and Bhakti Kulkarni scored over Xeniya Balabayeva and Gulikshan Nakhbayeva respectively. R Vaishali drew with Bibisara Assaubayeva on the second board.
Sports
The 17-year old Indian is in joint lead with 12 match points along with world No 1 Magnus Carlsen, who defeated Quang Liem Le of China 3-1.