Altibox Norway Chess: Viswanathan Anand shows he is far from 'over' with Round 6 comeback
Anand's win in round 6 has come at a perfect time and might just catapult him higher up the tournament leaderboard.
Just past the halfway mark, things at the Altibox Norway Chess have begun to heat up. In round 6 on Monday, two of chess world's crème-de-la-crème succeeded in breaking through their opponent's defences and securing victory. While India's Viswanathan Anand proved his mettle yet again by convincingly defeating Fabiano Caruana, Levon Aronian continued his good form to beat the apparently out-of-shape Vladimir Kramnik. In the other games, Anish Giri had a promising position against Wesley So but let the American wriggle out with a draw; Hikaru Nakamura had a slight edge against Sergey Karjakin but this game too ended peacefully; while world champion Magnus Carlsen also couldn't pose enough problems to Maxime Vachier-Lagrave and had to split the point in the end.
Anand had been suffering from poor form in the tournament. In fact, the German Grand Master Jan Gustaffson went so far as to count out any winning or even drawing chances for the five-time world champion in his round predictions before the round.
Predictions #Altibox Rd.6:
MC-MVL 1-0
Naka-Kar 1/2
Lev-Kram 1/2
Giri-So 1/2
Fab-Vishy 1-0#c24live

— Jan Gustafsson (@GMJanGustafsson) June 12, 2017
Playing with the black pieces, he audaciously repeated the same variation of the English Opening with which he had lost against Giri in round four. Suspecting preparation probably, Caruana chose not to repeat Giri's moves and went for 4. Nf3 instead of attacking black's bishop with 4. b4, as Giri had done. When the middle-game began, Anand said that he felt his pieces were placed a bit clumsily. He further added that everything could have been well for Caruana if he had been able to find a pawn break on the queen-side. Anand then found a knight manoeuvre to reorganise his pieces and seized a winning advantage. Caruana's dark squared bishop, in the meantime, was jailed behind his pawns as a consequence of his opening. At one point, Caruana's position was so bad that he couldn't move a piece due to his structural weaknesses. Anand, on the other hand, had built up enormous pressure with his rooks lined up on the 'f' file.
To add to his troubles, Caruana was also in some serious time trouble around the end of the first time control. Seeing nothing better, the American stormed his king side pawns forward to attack the black king. As Anand pointed out after the game, these pawn advances actually helped in improving Anand's position as it just freed his pawns. In the end, Anand was able to penetrate into his opponent's position and carry out a mating attack. Unable to do anything against the checkmate in sight, Caruana decided that he had seen enough and threw in the towel.
The other decisive game of the round was played between Levon Aronian and Vladimir Kramnik. Although Kramnik had had a decent run in the tournament so far, Monday was just not his day. Kicking off with a Semi-Tarrasch as a counter to Aronian's 1. d4, he started playing poorly soon after the opening. Things really started going south for him after his errors on moves 15 and 19. Aronian was simply able to trap his opponent's queen. In order to be able to exchange his trapped queen for white's queen, Kramnik had to give up an exchange and the resulting position was a totally lost one. Talking to Grand Master Nigel Short after the game, he said, "I made around two or three blunders. That's a bit too much for one game".
Despite losing against Nakamura in the very first round, Anish Giri has put up a decent show so far to climb up the tournament leaderboard. In Monday's game, he was pitted against the American number one, So. Starting off with a Symmetrical English, the Dutchman was able to seize a decent advantage and was pressing throughout the game. At one point, he had almost trapped black's light-squared bishop – surprisingly enough – on the longest diagonal of the board. But unable to find a way to win the trapped piece, Giri went for the endgame with an extra pawn. Wesley, however, made the most of the fact that this was a complicated rook endgame and was able to force a draw by repetition after 59 moves of play.
Maxime Vachier-Lagrave was also able to hold Magnus Carlsen to a draw fairly easily with the black pieces. Although the world champion is hungrily looking for his first win in this event, the Frenchman defended stubbornly until all piece were hacked off the board and only kings remained.
There were quite a few changes to the standings at the end of the sixth round. The most important of them was how Levon Aronian joined Hikaru Nakamura in the lead with 4.0/6. After his loss on Monday, Vladimir Kramnik was joined by So, Giri and Karjakin on the second spot with a score of 3.0/6. With Monday's win, Anand moved up to the third place, along with Magnus Carlsen, Fabiano Caruana and Maxime Vachier-Lagrave, who all have scored 2.5/6 each.
With just three more rounds to go, Anand is going to have a tough time as he will be facing the tournament's co-leader Hikaru Nakamura in the next round. The good thing is that he will have the white pieces and a rest day before he faces Nakamura. In that way, his win in this round has come at a perfect time and might just catapult him higher up the tournament leaderboard.
Aditya Pai is an editor for ChessBase India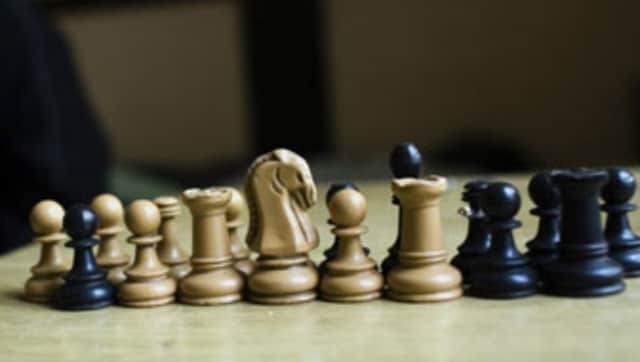 Sports
Uzbekistan sprung a surprise by bagging the gold medal with a 2-1 win over the Netherlands ahead of a strong Armenian team, which beat Spain 2.5-1.5 in the final round, in the Open section.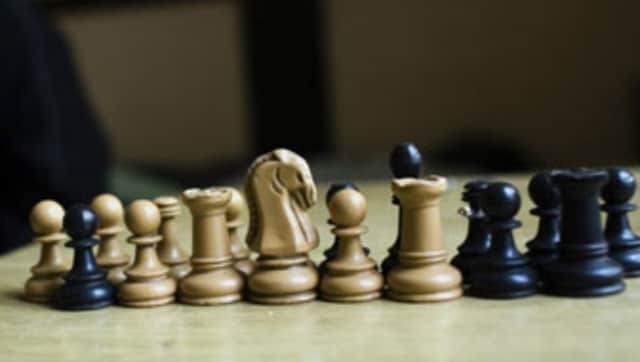 Sports
Top player Koneru Humpy returned to winning ways, beating Zhansaya Abdumalik while Tania Sachdev and Bhakti Kulkarni scored over Xeniya Balabayeva and Gulikshan Nakhbayeva respectively. R Vaishali drew with Bibisara Assaubayeva on the second board.
Sports
The 17-year old Indian is in joint lead with 12 match points along with world No 1 Magnus Carlsen, who defeated Quang Liem Le of China 3-1.