Altibox Norway Chess: Viswanathan Anand hurt by misjudgment against Vladimir Kramnik in 2nd round
Anand suffered a lapse in concentration and misjudged the position that arose after he exchanged his queen-bishop pawn for Kramnik's queen-rook pawn.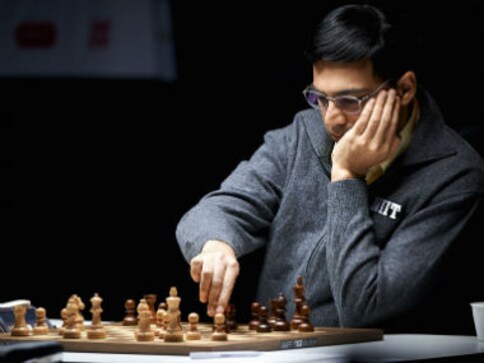 Just as round one, round two of the Altibox Norway Chess tournament witnessed four draws and a victory. Unfortunately, the Indian superstar, Viswanathan Anand, was on the wrong end of the only decisive game of the round against Vladimir Kramnik. Kramnik has been one of Anand's oldest rivals. The two veterans have played innumerable games spanning over 28 years. While preparing for his game against Anand, Kramnik said he had a bout of nostalgia as he thought about the first time they played back in 1989. Further, he playfully observed that more than half of the participants at the event weren't even born back then!
In the classical variation of the Spanish opening, Anand essayed an audacious pawn sacrifice early in the game. His opponent, Kramnik, seeing no danger, took the offered pawn and allowed Anand to pin his knight. As play proceeded, Anand, who expected more than equality from the position, was unsettled by the outcome. It was then that he looked for simplifications and ended up in a difficult position. This was probably the reason he suffered a lapse in concentration and misjudged the position that arose after he exchanged his queen-bishop pawn for Kramnik's queen-rook pawn.
After the game, Anand admitted to have miscalculated the aforementioned exchange. Kramnik too had a finger-slip on move 50 with 50...f6. This significantly changed the evaluation of the position. But as Anand rightly pointed out after the game, the position was such that Kramnik could make any number of mistakes but still go back and correct them. Despite this, the Indian No 1 missed the most critical move on move 56 and let his opponent achieve a desirable set-up. As a result of this, Kramnik was able to promote his outside passed pawn easily in the ensuing position, forcing the Indian to throw in the towel.
Although all the other games of the round were drawn, one could hardly call them dull. Anish Giri, who had lost to Hikaru Nakamura in the previous round, came back strongly and fought for approximately six hours before conceding half a point to Sergey Karjakin. In the game, Karjakin had an isolated pawn – which means, a pawn which has no pawns on its adjacent files to support it - on the queen's file as a consequence of his opening. Giri was able to capitalise on this and was able to round up the pawn to get an advantage. However, his opponent defended stubbornly and was rewarded with half a point in the end.
The game between Levon Aronian and Hikaru Nakamura too featured one side having a pawn deficit. In this game, however, Nakamura, who was a pawn down, was able to split the point comfortably. Wesley So was also a pawn down against Maxime Vachier-Lagrave. But the world No 2 was able to put enough pressure on Vachier-Lagrave and wriggle out with a draw via threefold repetition. The clash between world champion Magnus Carlsen and Fabiano Caruana opened with the closed variation of the Spanish opening.
Caruana, playing with white pieces, thought he had avoided the Marshall Gambit, which is a sharp tactical weapon for black, by playing 8.a4. However, Carlsen showed him up with 9...d5 entering into the realm of the Marshall Gambit again. Surprise-stricken by this development, Caruana chose to play a risk-free game which fizzled out as an uneventful draw.
With his loss, Anand has joined Giri at the bottom of the table with 0.5/2. With Nakamura drawing his game against Aronian, Kramnik has caught up with him and the two now lead the 10-player pack with 1.5/2. Behind them, seven players share the second spot and are tied at 1.0/2, having drawn both their games. With seven more rounds to go, the tournament is far from over. It remains to be seen whether Anand stages yet another one of his thrilling comebacks. Since he isn't trailing by a large margin, a couple of wins in the coming rounds can bring him back at the top. On Friday, he will be facing the world championship challenger, Karjakin. A lot of exciting games await chess fans and fanatics alike.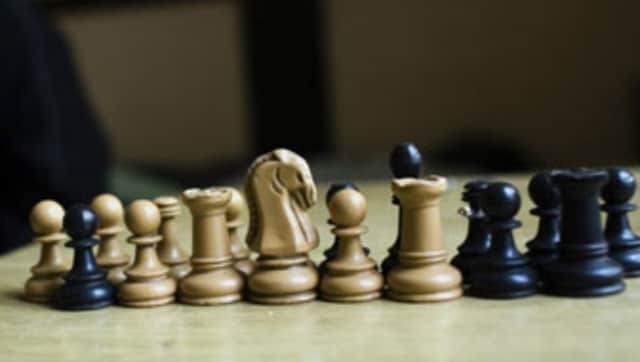 Sports
Uzbekistan sprung a surprise by bagging the gold medal with a 2-1 win over the Netherlands ahead of a strong Armenian team, which beat Spain 2.5-1.5 in the final round, in the Open section.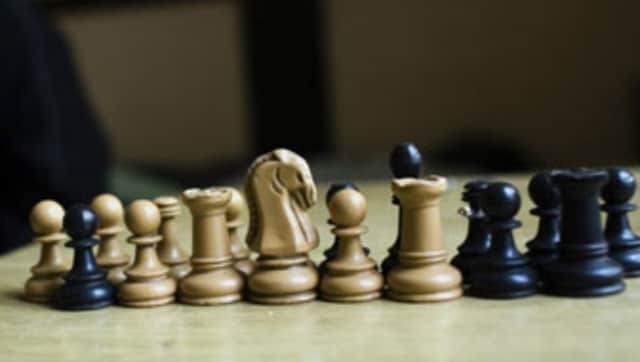 Sports
Top player Koneru Humpy returned to winning ways, beating Zhansaya Abdumalik while Tania Sachdev and Bhakti Kulkarni scored over Xeniya Balabayeva and Gulikshan Nakhbayeva respectively. R Vaishali drew with Bibisara Assaubayeva on the second board.
Sports
The 17-year old Indian is in joint lead with 12 match points along with world No 1 Magnus Carlsen, who defeated Quang Liem Le of China 3-1.