All hail Messi and Ronaldo, but Ballon d'Or is broken if it continues to glorify only goalscorers
It is unfair to compare a Messi to a Yaya Toure, or Thibaut Coutois to Neymar. Let Yaya battle it out with Paul Pogba, let Thiago Silva fight Raphael Varane and Dani Alves, and let Courtois go up against Neuer and de Gea.
The one true tragedy of football will always be the way people label a goalless match "boring". It has somehow become the understanding that goals put the beauty in the beautiful game. And it's understandable; the ball whizzes past the keeper, hits the net in a tiny explosion, the crowd erupts, the players celebrate in fascinating ways, the score line changes and, consequently, so does the course of the match. It gets you the results you want. It is exciting, and people love it. Everyone's party to that sin.
Even the Fifa's glamorous Ballon d'Or.
The best player of the calendar year gone past, is crowned in January with the Ballon d'Or. And unsurprisingly, it was Lionel Messi who took home the golden ball on Monday night for a record fifth time. Fifth! The man is a magician, no denying that. One of the greatest, if not the greatest, to have kicked a ball around.
Now - after sparing a thought for Cristiano Ronaldo - spare one for all the other footballers who are not the top goal scorers. Spare one for the midfielders who create goals, pass the ball more than anyone on the field, link up play, and even go back and hack the opposition down and do the much-required dirty work. Spare one for the defenders, who slide and get the ball from under the forward's feet inside the box (and that is just as beautiful to behold as a goal good as any), intercept passes, dive in front of shots, foul and take a card because they had to, and do just about everything to keep the team from conceding.
And what about the goalkeepers? Let's just say that if Messi was to strap on a pair of gloves and stand between the post, he would not be the best player in the world, and definitely not for a record five times.
Just the same as Neymar would probably be the worst centre-back, and Ronaldo will be the worst anything-but-Ronaldo in the world. They are good at what they do - scoring goals. But the fact is, which we and Fifa's Ballon d'Or conveniently ignore, so are many others. If Messi was good at scoring goals in the past year, David de Gea was just as good at stopping them. 
And Ballon d'Or will be broken till it realises that.
Sure, everyone else apart from the forwards is honoured by being named in the World XI team. But it often feels as an afterthought. Till date, only four defensive players have won the player of the year award. Franz Beckenbauer, Matthias Sammer, Lev Yashin and Fabio Cannavaro. Yashin remains the only goalkeeper with the honour to his name. Last year Manuel Neuer made the top three, the odd one out among Messi and Ronaldo. But of course, he didn't win. That needs to change.
Ballon d'Or is very prestigious and you can see it on the faces of Messi and Ronaldo when they win it. Prior to 2010 it used to be given to the best player in Europe. FIFA World Player of the Year was given to the best player in world. Back then, Ballon d'Or didn't feel as diluted as it does now. Pavel Nedved won it. So did Michael Owen. It was much more hipster than it is now.
The Ballon d'Or needs another shake-up. If FIFA wants to truly and fairly honour footballers and not just forwards, they need to award goalkeepers, defenders, midfielders and forwards separately. It is unfair to compare a Messi to a Yaya Toure, or Thibaut Coutois to Neymar. Let Yaya battle it out with Paul Pogba, let Thiago Silva fight Raphael Varane and Dani Alves, and let Courtois go up against Neuer and de Gea. That would be just.
If you are awarding footballers for the work they put in every year, make it mean something. Honour the ones who didn't score because it wasn't their job. They're still the world's best at what they do.
Subscribe to Moneycontrol Pro at ₹499 for the first year. Use code PRO499. Limited period offer. *T&C apply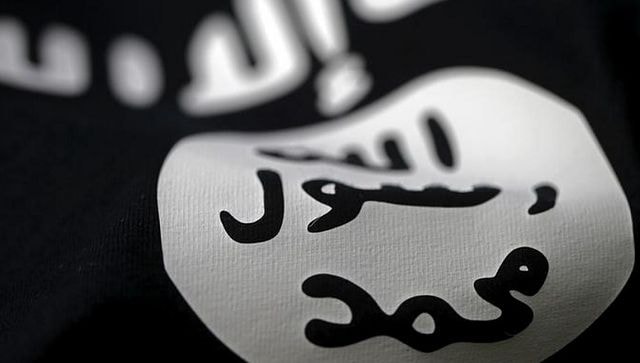 Ideas
Holy war is not complete until the screams of its victims burn like a blazing advertisement across the psyche of generations
Sports
Forlan goes back a long way with Luis Suarez, to 2007 when he set up Suarez's first goal for Uruguay and to 2013, when Suarez set up Forlan's last.
Sports
Barcelona looked dead and buried a few weeks ago but this was their ninth win out of 10 in LaLiga, a surge that has put them back in contention.