All England Open 2018: PV Sindhu enters semis with thrilling three-game victory over Nozomi Okuhara
The quarter-final clash lived up to its billing as Sindhu and Okuhara strained every sinew to dish out yet another nail-biting contest at the Arena Birmingham.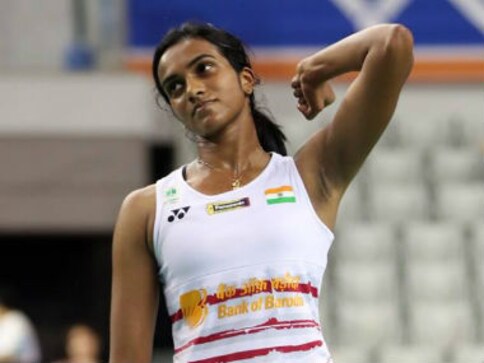 Birmingham: Olympic silver medallist shuttler PV Sindhu produced a top-notched performance to eke out a thrilling three-game victory over 2016 champion Nozomi Okuhara of Japan to progress to her maiden semi-final at the USD 10,00,000 All England Championship on Friday.
The quarter-final clash lived up to its billing as Sindhu and Okuhara strained every sinew to dish out yet another nail-biting contest at the Arena Birmingham.
It boiled down to finding the right balance of aggression and patience and Sindhu ensured that she had the last laugh as she outwitted Okuhara 20-22, 21-18, 21-18 in a battle that lasted an hour and 24 minutes.
With this victory, Sindhu registered her fifth win over the Nagano-born World No 6 Japanese, who robbed her of a World Championship gold at Glasgow after a 110 minute marathon battle which went down in history as one of the greatest.
Seventh seeded Okuhara used long tosses and clears and cross court drops to make Sindhu run around the court. Sindhu was equally up to the task and the result was that the duo split the initial eight points.
Sindhu gained a 6-4 lead briefly after an unsuccessful referral by Okuhara. However, a bad judgement at the baseline by Sindhu saw the score levelled. The Indian again grabbed the slender two point lead when her opponent hit wide twice.
But a couple of body smashes helped Okuhara to claw back at 8-8. After a few more nail-biting rallies, Sindhu sent one to the net to give a slender 11-10 lead to Okuhara at the first break.
Okuhara showed immaculate defence to maintain her one point advantage at 12-11 when she pushed one at the back after Sindhu responded with a barrage of smashes. A towering smash and soft drop near the court gave Sindhu the lead, which swelled after Okuhara served at the net and sent one wide.
However, it was even stevens once again when a stretched Sindhu sent one to net and Okuhara then unleashed a smash on the Indian's forehand.
The duo moved neck and neck from 16-16 to 19-19. Okuhara then sent one over the back line to hand over a game point to Sindhu, whose return got buried at the net after breaking the strings of her racquet as it was 20-20.
Sindhu then lost two successive challenges after her and Okuhara's shots went wide as the Japanese earned the bragging rights.
There was absolutely no let up in intensity after the change of sides as the duo engaged in a battle of attrition again. Sindhu managed a 3-1 lead initially but Okuhara once again clawed her way back after bulldozing the Indian with a barrage of body smashes and then went on to lead with a cross court return.
Okuhara made it 6-4 before Sindhu drew parity after the Japanese hit the net twice. The Indian unleashed an explosive cross court smash to grab the lead. Okuhara then left one at the back line but Sindhu served long next.
Sindhu had a 9-7 lead but she was called for delaying the match by the chair umpire and next she lost two points as the score got locked again. A flat return on the forecourt and then a return at the back from close to the net gave Sindhu a 11-9 lead at the breather.
However, the marginal lead evaporated instantly after the interval as Okuhara used her drops to good use.
Okuhara erred with her net strokes twice and then sent one out as Sindhu enjoyed a three point lead for the first time at 14-11, which she extended to 16-13. The Japanese constructed the rallies superbly and sealed it with a smash to again erase the deficit and grabbed a two point lead when Sindhu erred at the net twice.
Okuhara missed the line next and then one went to net as it was 18-18 again. Okuhara missed the line twice again to hand over game points to Sindhu, who grabbed it this time when the Japanese miscued her stroke.
In the decider, Okuhara looked to assert her supremacy early on as she moved to 4-1 lead. A thunderous smash followed from the Indian who produced another smashing return to narrow the gap to 4-5. Sindhu then drew parity at 6-6 when Okuhara found the net.
A deft block by Sindhu took her to 8-6 but the Indian sent a low lift to net and then went wide as it was 8-8. An unsuccessful challenge by Okuhara gave another point to Sindhu who blew it again. At the break, Okuhara held a one point lead after Sindhu went wide again.
After the breather, Okuhara extended her lead to 14-11. A reverse slice gave Sindhu a point but she committed two unforced errors as Okuhara jumped to 16-12.
Sindhu then closed out the net and sent Okuhara to the corners with her acute returns to reel off four points to level par. She went long next before unleashing another powerful smash to grab the lead. But she was handed a yellow card for slow play. She fought back with a reverse slice to move to 18-17 but a desperate return ended at the net.
The Indian dominated the net next and then sent one to the back line to grab two match points and then sealed the contest with another precise on-the-line return, much to the delight of the Indian fans.
Find latest and upcoming tech gadgets online on Tech2 Gadgets. Get technology news, gadgets reviews & ratings. Popular gadgets including laptop, tablet and mobile specifications, features, prices, comparison.
Sports
Women's doubles specialist Sikki and Kiran, who have been attending the national camp at the academy, are both asymptomatic, according to a SAI statement
Sports
Vimal Kumar, chief coach at the Prakash Padukone Badminton Academy is categorical in his assessment that women shuttlers simply cannot match their male counterparts in competitive singles play.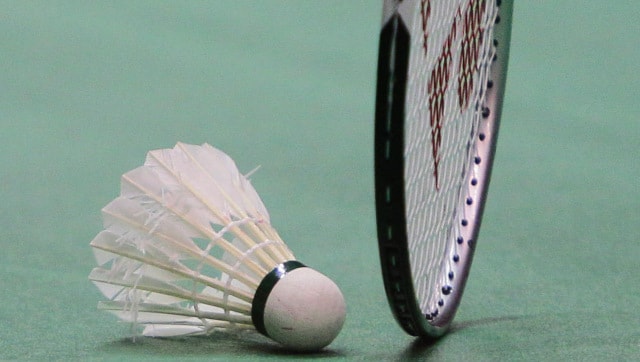 Sports
The decision came after a meeting between Telangana's top sports persons and the sports minister V Srinivas Goud, who has directed the officials at different centres to allow athletes to train on alternate dates at half the capacity of the facilities.