All England Championships: Saina Nehwal and PV Sindhu show their class to keep Indian flag fluttering
Sindhu inflicted a crushing 21-12, 21-4 defeat on Dinar Dyah Ayustine while Saina Nehwal beat Germany's Fabienne Deprez 21-18, 21-10.
The strong Indian challenge in the women's singles event of the 2017 All England Super Series Badminton Championships remained vibrantly alive even as the sole Indian survivor in the men's singles, HS Prannoy, met his Waterloo at the hands of China's No 7 seed, Tian Houwei, bowing out without a whimper at 13-21, 5-21, on Thursday.
Sixth seeded Pusarla Venkata Sindhu inflicted a crushing 21-12, 21-4 defeat on hapless Indonesian Dinar Dyah Ayustine in exactly half an hour, even as eighth seeded compatriot Saina Nehwal made relatively heavy weather of the opening game of her second round clash with Germany's Fabienne Deprez, before romping through at 21-18, 21-10 in five minutes over the half-hour mark.
There is little to write about all these three matches, particularly about the men's singles joust between Prannoy and Houwei, since the Indian was as flat as a pancake on the day, and had no answer to the Chinese player's all-court play and nagging accuracy. That he was blasted off the court in the second game tells the sorry tale of a match that simply never was a match.
Prannoy was not swift enough on his feet throughout the encounter, which meant that he was always chasing the shuttle, rather than being in control of the rally. No doubt the tough 82-minute opening round battle against another Chinese player, Qiao Bin, where the Indian had squeaked through at 17-21, 22-20, 21-19, took a heavy toll of his reserves, both physical and mental.
The two Indian women's clashes, however, went along expected lines. Neither of their opponents was in the top bracket in the Badminton World Federation (BWF) rankings, and neither was expected to trouble the fancied Indians. Indeed, Saina's opponent, Germany's Fabienne Deprez, had had to work extremely hard to eliminate the unheralded Frenchwoman, Delphine Lansac, at 19-21, 21-15, 21-18, in her opening round.
As matters panned out, Saina made things tough for herself by losing her concentration after taking a large initial lead, and allowing the 25-year-old Deprez to not only wipe out the half-time deficit, but take a slim 13-12 lead. The two fought on level terms until 17-all, when the 27-year-old Indian grabbed three points to 20-17, and then held on grimly to win the opener at 21-18.
With the hard work done, Saina put her pedigree on display, and coasted comfortably through the second stanza, to earn a quarter-final meeting on Friday with the Korean No 3 seed, Sung Ji Hyun, a rival she would be only too happy to pit her wits against.
Saina carries an impressive 6-1 head-to-head advantage against the 25-year-old Korean, the daughter of two former badminton internationals, Sung Han Kook and Kim Yun Ja. The only time that Sung had emerged on top was way back in the Denmark Open in October 2013, when she had won in three tough games, at 21-19 in the decider.
No doubt Sung is a far better player today than she was in 2013; and has built up a good record against most of the top-ten players in the world. Again, Saina is coming off a career-threatening knee injury that had necessitated surgery and a lengthy period of rehabilitation. But – and here's the crowning statistic – Saina scored over Sung in the Premier Badminton League in January this year, although the results of the gimmicky 11-point format are not counted in the official head-to-heads.
As for PV Sindhu, the lanky 21-year-old was simply too powerful and focused against the 23-year-old Indonesian, Dinar Dyah Ayustine, who had huffed and puffed in her opening encounter against Danish qualifier Natalia Koch Rohde before securing a 21-19, 22-20 win.
The gulf in class between the two women was apparent as Sindhu, recovering swiftly from the even initial skirmishes when the scores were level at 4-all, streaked ahead to hit the lemon break with a handy 11-5 advantage. The Indian was a half-step faster than her Indonesian adversary, and made Ayustine scurry around the court, chasing fast drops and powerful cross-court smashes. The first game was won at 21-12 with minimal fuss.
It was strictly one-way traffic in the second, as Sindhu streaked to a 9-0 lead. The four points she eventually conceded in this game were as a result of her own errors, rather than a yield from any positive play by the Indonesian. And thus it was that she finally, and emphatically, broke the hoodoo of not being able to cross the second round at the All England Championships.
The lanky Hyderabadi will, however, have her work cut out for her in Friday's quarter-final against the talented Taiwanese top seed, Tai Tzu Ying, who usurped Spaniard Carolina Marin's long-held throne in December, and has been in supreme form since the Dubai Super Series grand finals, adding a dash of consistency to her mercurial stroke-making on the court.
Tai was troubled in the opening game of her second round encounter by the doughty Japanese Minatsu Mitani, and won that game 27-25 in a somewhat fortuitous manner, with a netcord smash that died in the forecourt, after she had saved three game-points. But that was where the Chinese Taipei star stepped on the gas pedal and showed a clean pair of heels to the Japanese for a 21-11 result.
Tai carries into the quarter-final a 5-3 career head-to-head advantage against Sindhu, but the Indian will take heart from the fact that their last six encounters have resulted in alternate wins. Tai beat Sindhu 21-15, 21-17 in the final of the Hong Kong Open last November, but three months earlier, the Indian had notched up a brilliant 21-13, 21-15 quarter-final triumph over her feisty rival in the Rio Olympics.
Five of their last six clashes have ended in comfortable straight-games victories for the winner, a fact that reveals traces of inconsistency in both players' performance graphs. Tai, especially, is an unapologetic strokemaker, and goes for the lines as well as for near-impossible angles. It really depends on which side of the bed the two rivals have got up from on Friday morning!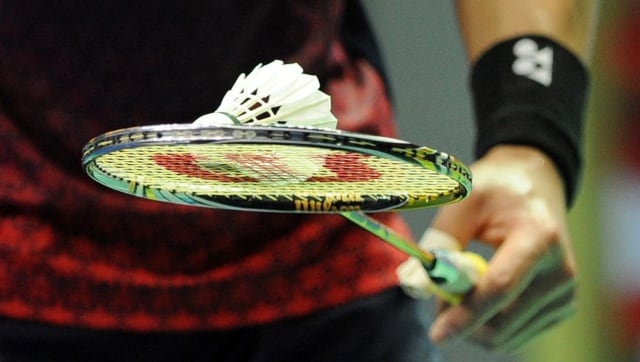 Sports
Meanwhile, the men's team, which is already through to the quarter-finals, suffered a 1-4 defeat in their last group match, setting them up against Denmark in the last-eight stage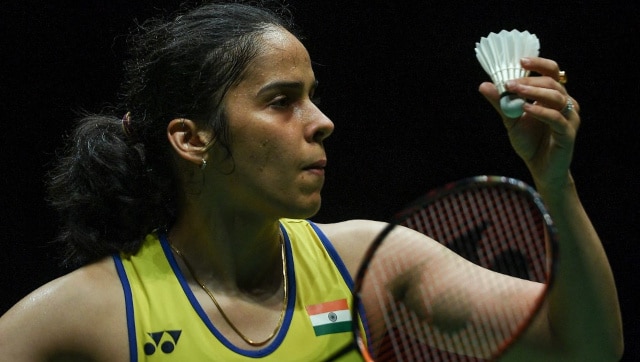 Sports
Lakshya, who had finished runners-up at Dutch Open last Sunday, dished out a superb performance to outclass national champion Sourabh 21-9, 21-7 in 26 minutes.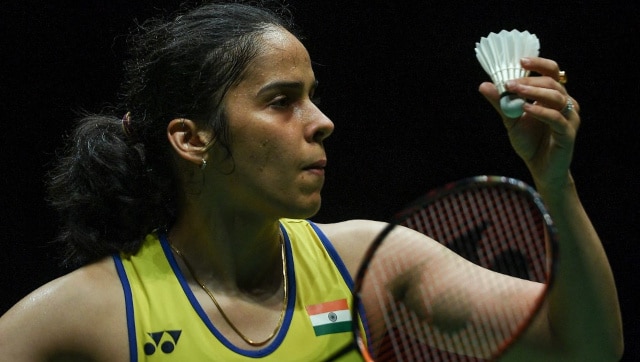 Sports
Saina Nehwal had to concede her match after losing the first game 20-22 against Spain's Clara Azurmendi as she developed discomfort in her groin area.