AITA got it right: Why Leander Paes and Rohan Bopanna are India's best bet for Rio Olympics
AITA has announced that Leander Paes will partner Rohan Bopanna in the men's doubles at the Olympics, with Bopanna partnering Sania Mirza in mixed doubles.
Leander Paes is going to Rio, all set to participate in his seventh straight Olympics.
Six consecutive Olympic Games over two decades, with one bronze medal is no mean feat. But for a while, it seemed that even reaching the seventh one would be in a feat in itself. No wildcards and a low ranking meant Paes had to depend on another player  – one who clearly did not wish to play with him – to make it.
But after much ado, the All India Tennis Association (AITA) has announced the 42-year-old will partner Rohan Bopanna in the men's doubles at the Olympics. AITA chief Anil Khanna also said that Bopanna will pair with Sania Mirza in the mixed doubles event as demanded by the world doubles number one. Sania will be teaming up with Prarthana Thombare for women's doubles event.
While this pronouncement by the AITA is by no means an ideal solution – Bopanna can't be too happy after categorically asking not to have Paes as a partner, preferring a much-lower ranked Saketh Myneni instead  – this does seem the most practical end to the impasse, another one in the long list of pre-Olympics tussles that have plagued Indian sport.
Keeping aside sentimentality, personal grouses and AITA's inclination towards the veteran, Paes and Bopanna is the best possible combination for India. The two highest ranked Indians in men's doubles representing the country at the Olympics, should be a no-brainer. Paes, (Rank 46), and Bopanna, (Rank 10), does seem the most logical pair, compared to Bopanna and 125-ranked Myneni.
This seems to be the same logic behind the mixed doubles pairing of Sania Mirza and Rohan Bopanna - the two highest ranked Indians in their categories. There have been several views about Mirza and Paes being the ideal mixed doubles pair, owing to their recent success - both were on the opposite side of the mixed doubles finals at the recently concluded French Open which Paes and partner Hingis won. But Sania's choice seems to have prevailed.
However, there hasn't been much logic at play in the issue of doubles selection, not now with the the absence of wildcards, and neither during the previous Olympics.
To understand this musical chairs of Olympic partners, one needs to understand the loaded context of the past. A similar storm had brewed four years back before the London Olympics over the same issue - choice of partners for doubles. Or rather, the lack of it.
Back in 2012, Leander Paes was ranked seventh in the world, the only Indian in the top 10 of the doubles ranking, and had a direct entry into the Olympics.
However, he did not get to choose the other high ranked Indian players - Bopanna and former partner Mahesh Bhupathi - both of whom didn't want to play with him and said so in as many words. Bopanna preferred to team-up with Bhupathi and thus to appease Paes, Sania Mirza was forced by the AITA to team up with Paes in mixed doubles, who played men's doubles with Vishnu Vardhan. Barring the Mixed Doubles pair, not a single Indian reached the quarterfinals in London, but the bad blood was there to stay.
And the repercussion of 2012 can be felt even now.
Today, Bhupathi is no longer in the competitive tennis picture while Paes still is, and has the results to show but his ranking has plummeted. He was not even in the top 50 before the French Open, but rose to 46 by the end of it, by virtue of reaching the quarterfinals. Paes also won the mixed doubles titles with Hingis.
Mirza is the world number one and Bopanna is ranked 10. This gives both of them much more bargaining power that they had back in 2012, and they are not hesitant to use it. Last week, both Sania and Bopanna had said that they have made their preferences of partners clear to the AITA. And while Sania evidently got the partner of her choice, as an earlier Firstpost article pointed,  Bopanna might have played a strategic gamble in naming Myneni. He is aware of AITA's inclination toward Paes, the ploy might be to use it as a negotiating chip to secure a mixed doubles entry for Bopanna and Mirza.
There have been several reasons cited for the Paes vs Bhupathi discord. A Firstpost article written back in 2012, titled 'Why nobody wants to play with Paes', listed the supposed factors behind the split between two of India's most powerful players:
"If you speak to officials or former tennis players, they will tell you in no uncertain terms that Leander Paes is selfish. The 'other' group will tell you that the Bhupathi camp has just become too powerful and in their own way, they have decided to rebel."
While none of this has been confirmed, it is evident that the 'camp ideology' is prevalent in Indian tennis. So the animosity between Paes and Bhupathi extends to the camp as well, as is seen in the preference of partners.
But this animosity should not extend to the Olympics - one of the biggest sporting event for the country, if not in tennis.  It's only right that India's two highest ranked players represent the country.
Having said that,  it is also true that there's more to a good tennis than just high rankings.
To play and be successful in doubles, you need to have a level of trust, respect and chemistry with your partner. Judging by their history, Paes and Bopanna's partnership is lacking. If one has so clearly stated that they don't want to play with the other and is yet made to play with them, how strong can that on-court partnership be?
However, both of them have played for India several times, most notably in the Davis Cup. If they can keep their differences aside and put the team ahead, even though it is a big IF, they can not only do well for India, but also be genuine medal prospects. In fact, Paes himself has said that he and Bopanna are India's best bet. Paes' French Open victory shows that he still has the hunger and combined with Bopanna's potential, they can go quite a distance.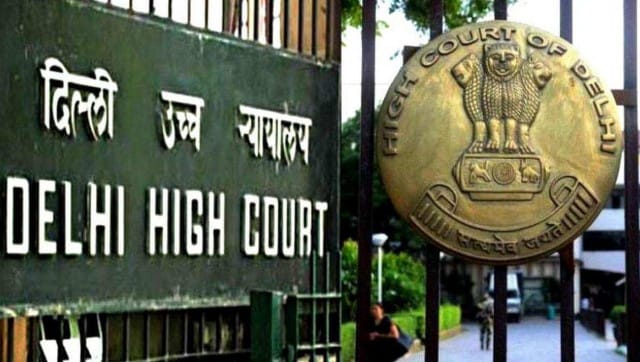 Sports
A bench of Justices Manmohan and Najmi Waziri said the persistent recalcitrance of the IOA to comply with the Sports Code made it imperative that its affairs be put in the hands of the COA
Sports
At 40, Sharath returned from Birmingham as the most-decorated Indian athlete at the Games, with four medals.
Sports
While a knee injury in the quarter-finals dashed her hopes in 2016 Rio Olympics, Vinesh again crashed out in the last eight stage in Tokyo, despite entering her weight category as the world No.1.