AIFF president Praful Patel says he is 'happy' with Asian Football Confederation's roadmap for club football in India
The ISL will now replace the I-League as the top-tier competition in India after the stakeholders agreed to a proposal of the AFC ending the long-drawn restructuring process
He was speaking after the official Emblem of the FIFA Women's U-17 World Cup was launched in the presence of Sports Minister Kiren Rijiju

The ISL will now replace the I-League as the top-tier competition in the country after the stakeholders agreed to a proposal of the AFC

As per the roadmap, ISL will be the top league in the country from this season itself, while the I-League will continue as the second-tier league
Mumbai: All India Football Federation (AIFF) president Praful Patel on Saturday expressed happiness that a "broadly acceptable consensus" has been reached on Indian football's roadmap.
"I am happy that a sustainable, comprehensive and broadly acceptable consensus roadmap has now been established which will do Indian football a lot of good in the future. Broadly a good solution has been found for club football in India," Patel told reporters here.
He was speaking after the official Emblem of the FIFA Women's U-17 World Cup was launched in the presence of Sports Minister Kiren Rijiju.
"I feel genuinely happy that a broad consensus has been built on a ticklish issue which has been nagging the entire football fraternity. What will happen to Indian Super League (ISL), what will happen to I league, what will happen to future of clubs, these kind of very important questions were always keeping us engaged," added Patel.
The ISL will now replace the I-League as the top-tier competition in the country after the stakeholders agreed to a proposal of the Asian Football Confederation (AFC), ending the long-drawn and contentious restructuring process.
As per the roadmap, ISL will be the top league in the country from this season itself, while the I-League will continue as the second-tier league.
Patel said there were issues between ISL and I-League clubs, which needed to be resolved.
"There was a meeting and workshop held in Kuala Lumpur under the aegis of AFC where I-League and ISL clubs were invited. AIFF was represented there and also we had Football Sports Development Limited (FSDL) — our commercial partners.
Find latest and upcoming tech gadgets online on Tech2 Gadgets. Get technology news, gadgets reviews & ratings. Popular gadgets including laptop, tablet and mobile specifications, features, prices, comparison.
Sports
Pique cried as he hobbled off the pitch during Barca's 1-0 defeat by Atletico Madrid in La Liga on Saturday following a colission with Angel Correa.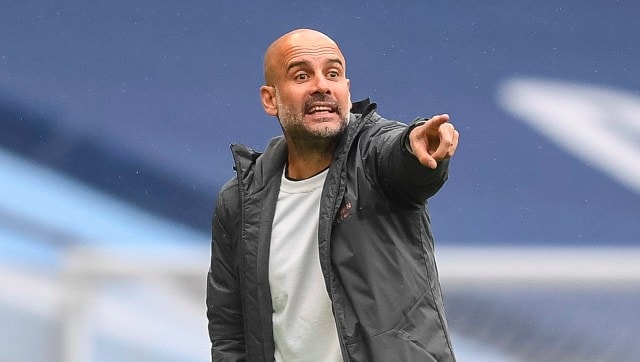 Sports
It is not the first time Guardiola has downplayed a talk of a reunion with his former player at City. This time, though, he left the door ajar.
Sports
Clemence, one of the greatest English goalkeepers of his generation, won three European Cups and five top-tier league titles during a trophy-laden spell at Liverpool.