AICS urges Indian government to increase budget for sports
New Delhi: All India Council of Sports (AICS) on Saturday urged the government to enhance the sports budget to ensure that the country's athletes are well-prepared for international competitions.
"In view of the Prime Minister's ambitious programme to prepare the sportspersons for the next 12 years which will cover three Olympic games, 2020 to 2028, there is a urgent need to recognise Sports as a priority sector and for that a big annual financial allocation is required," AICS president Vijay Kumar Malhotra said.
Presiding over the third meeting of the AICS, which was attended among others by Sachin Tendulkar, Bhaichung Bhutia, Kunjarani Devi, Limba Ram and IOA president N.Ramachandran, he said Prime Minister's decision to set up a task force to oversee the preparations of the Indian sportspersons for the future Olympic and Asian Games is very reassuring.
Malhotra said he will take an AICS delegation to meet the Prime Minister to seek hike in the allocation for sports.
Tendulkar made and impassioned appeal to the government And other agencies to create a new competitive sports culture in the country.
"We have talent, we just need to spot them and polish them. Look at Deepa, Sakshi or Sindhu they all proved that can shine at the world stage provided they get the right support," he said.
Tendulkar was of the view that athletes need a very committed support staff.
"Behind every successful sportsperson in the world,there is a core of committed support staff," he said.
"We should get a large pool of qualified foreign coaches and their staff in our country. They should be entrusted to coach our coaches and train the support staff. They should be hired on long term basis so that by the time they go back we should have a very strong bench strength of the coaches, support staff and of course athletes," he added.
Bhutia said that there was a need to develop support at the district level.
"We need decent playgrounds at village level, a good infrastructure at the district level," he said.
India
The ''Mann Ki Baat'' programme is broadcast at 11 am on the last Sunday of each month through various channels of the All India Radio and Doordarshan
India
Modi noted that on the coming 15 August, India will enter its 75th year of Independence and highlighted that Amrit Mahotsav is being celebrated throughout the country to mark that year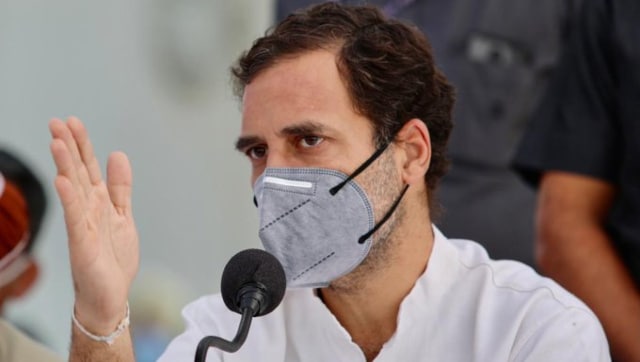 India
The former Congress president also shared a video on Twitter highlighting the alleged slow vaccination rate and media reports where people were not getting vaccines