After increasing prize money, Wimbledon to also focus on out-of-competition drug tests
Players competing at Wimbledon are set to be drug-tested more than ever before in the build-up to this year's championships as organizers focus resources on out-of-competition testing.
London: Players competing at Wimbledon are set to be drug-tested more than ever before in the build-up to this year's championships as organizers focus resources on out-of-competition testing.
Scarred by a string of recent scandals, Wimbledon had announced on Tuesday that it was stepping up the fight against anti-doping, without revealing any details.
But in an email, the International Tennis Federation, which administers and part-funds the Tennis Anti-Doping Program (TADP), said Wimbledon had discussed its plans with the ITF and will focus its attention on out-of-competition testing.
The additional tests, which will be funded by Wimbledon, will be carried out by UK Anti-Doping (UKAD), the ITF said.
As a result, players competing at this year's championships could be tested out-of-competition in the run up to the grand slam event by UK Anti-Doping on behalf of Wimbledon, as well as being tested in and/or out-of-competition by the ITF.
Wimbledon said in a statement on Wednesday: "In addition to the TADP In-Competition testing, the AELTC (All England Lawn Tennis & Croquet Club) will be implementing additional anti-doping measures for The Championships 2016, the details of which are required to remain confidential.
"As all anti-doping testing is carried out independently of the tournament organizers, we are not able to comment on the level of testing which will take place other than to say that we are fully supportive of a comprehensive In-Competition and Out-of-Competition testing program."
Out-of-competition testing -- which can be conducted at any time when a player is not actively involved in an event -- is considered to be the best way to catch dopers, while blood testing has also become more prevalent in recent times.
In 2014, 1,439 of 3,529 tests were conducted out-of-competition, while in 2015 it was 2,256 out of 4,433.
In the past, the ITF has objected to requests from government-funded National Anti-Doping Organizations (NADOs) to test during grand slam events, seeing it as "a waste of resources" because of the duplication of effort.
However, the ITF said in an email: "The TADP position is that NADO testing should supplement, not duplicate, TADP testing and the TADP will work with UKAD to ensure no duplication," .
Vast Increase
The tennis anti-doping program is run by the ITF and is jointly funded by the ATP Tour, WTA Tour, ITF and the four grand slams, including Wimbledon.
But a number of leading players, including Andy Murray, have called for vast increases to its funding, which is reportedly about three million pounds ($4.37 million) per year, and for more transparency.
Russian five-times grand slam champion Maria Sharapova's admission last month that she had tested positive for the banned drug meldonium was the highest-profile case in a series of scandals that have affected the sport this year.
A report by the BBC and BuzzFeed in January, which suggested widespread match-fixing and a failure to investigate several implicated players, prompted the tennis authorities to launch an independent review into the Tennis Integrity Unit, which is due to release its findings by the end of the year.
Wimbledon will provide additional analysis of match data and betting patterns at this year's championships in an effort to detect possible match-fixing.
The Tennis Integrity Unit said it received 48 alerts of suspicious betting patterns in the first quarter of 2016, up from 31 in the same period last year.
Wimbledon said on Tuesday that no matches in 2015 had produced an alert.
Sports
After crucial points, Leylah Fernandez would raise her right fist or windmill her arms, firing herself and crowds inside packed stadiums. And she's won many critical points at US Open.
Sports
US Open: Follow live score and updates from the women's final at Flushing Meadows in New York.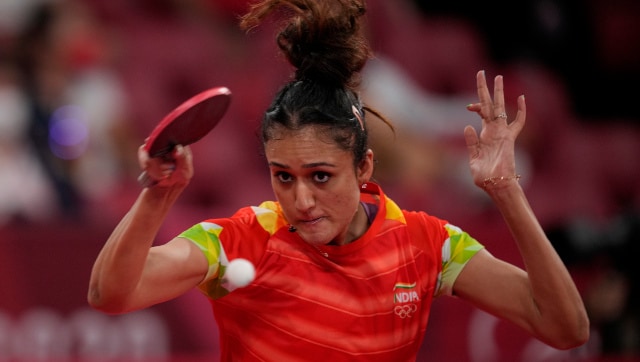 Sports
TTFI-vice president Chiranjib Choudhuri has been named the chairman of the inquiry panel which has to submit its report within six weeks. Janendra Jain and Parth Goswami are the two lawyers in the panel while Yashpal Rana is the other member.