After congratulatory message, Jurgen Klopp invites Wycombe's Adebayo Akinfenwa to Liverpool title parade
Jurgen Klopp said during a news conference on Tuesday that Akinfenwa would also be part of their title celebration when it happens
Liverpool manager Jurgen Klopp said he has invited Wycombe Wanderers' Adebayo Akinfenwa to their Premier League title parade shortly after sending the forward a congratulatory message for sealing promotion to the Championship.
After Wanderers beat Oxford United in the League One playoff final at Wembley on Monday to secure their place in the English second-tier for the first time, Akinfenwa had joked in his post-match interview that Klopp could "hit me up on WhatsApp".
The German manager had responded with a video message and said during a news conference on Tuesday that Akinfenwa would also be part of their title celebration when it happens.
"When it's possible, in the future ... he is invited for the parade, 100% ... I saw he was sitting in the team meeting in a Liverpool kit, which I thought was really funny," Klopp said.
"I watched the game ... yes he responded, he sent a video back," Klopp added, without giving details. "At least a few things in life should stay private. It was nice, he was obviously really happy."
Following Monday's game, Akinfenwa had reflected about his journey from being "technically unemployed" after helping AFC Wimbledon reach English soccer's third tier in 2016 to being promoted to the Championship with Wanderers four years later.
Football
The Uruguayan football federation has also been fined 50,000 Swiss francs ($54,248) and handed a partial stadium closure for their next home match over the "discriminatory behaviour of its supporters" and the "misconduct" of the players.
Football
RB Leipzig climbed to second in the table after extending their unbeaten run to 16 matches in all competitions.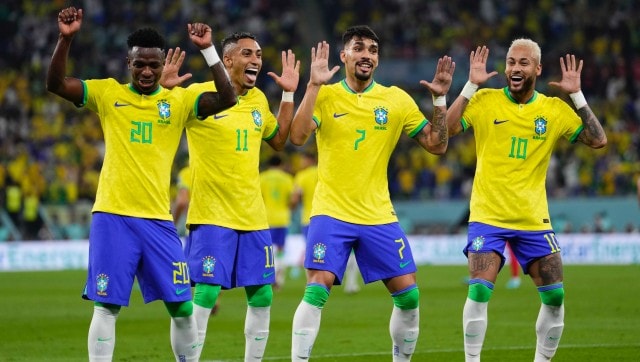 Football
There are potential Brazilian candidates, but none have garnered widespread support.