AFC Cup: How Bengaluru FC shook off lack of heritage to become custodians of Indian football
Bengaluru FC emerged as a breath of fresh air in Indian football, following ideal patterns of how a football club should be run, especially at a time when a lot of clubs in India were struggling for existence.
Eugeneson Lyngdoh sends in an inviting ball into the danger area and it is met by a glancing header from Spaniard Juanan Antonio Gonzalez Fernandez. A jam packed Sree Kanteerava stadium in Bengaluru goes into a state of delirium as the ball finds itself in the Johor Darul Ta'zim net, with the scoreline reading 3-1 in favour of the home side Bengaluru FC and victory looking all but sealed.
Outside the stadium, a frenzy takes over social media, as thousands anticipate a historic moment for Indian football. That moment arrived when the final whistle was blown, as Bengaluru FC became the first Indian club to reach the final of the prestigious AFC Cup - Asia's version of the Europa League. It is indeed a thrilling time to be a football lover in the country.
Such moments, however, have been a rarity in Indian football. And on odd occasions when we have been closing in on something big, things never turned out in the way we would have perhaps liked.
There was a growing sense of anticipation in the maidans of Kolkata - quickly spreading from the narrow streets of the north to the sophisticated colonies in the south - as city giants East Bengal prepared to host Al Kuwait in the semi-finals of the AFC Cup, in October, 2013.
It was a daunting task at hand as in Al Kuwait the Kolkata outfit found themselves pitted against a team which many regarded as one of the best sides in West Asia. Earlier in the month, their hopes of an upset seemed all but dashed as the Kuwaiti side cruised to a 4-0 lead in the away leg. But two late away goals meant that East Bengal could qualify for a historic appearance in the final of a continental tournament with a very probable 2-0 win at home.
A hostile crowd at the iconic Yuva Bharati Krirangan greeted the visiting Al Kuwait side on a boiling and humid Kolkata afternoon as the home team looked all set to carry on their momentum, riding on the wave of euphoria. It was easier said than done though, and as fate would have it, their attempts proved to be futile as the dominant West Asians got the job done with ruthless efficiency and cruised to a 3-0 victory.
It was bit of an anti-climax in the end with a sense of deja vu. Goan club Dempo SC had also faced a similar predicament as they were thrashed in their bid to qualify for the final of the tournament in 2008 - losing to Lebanese club Al Safa 1-5 on aggregate.
India's footballing infrastructure has always been somewhere between primitive to non-existent and quite naturally, continental success has always been elusive. And despite these close attempts, in the hindsight, the holy grail - a spot in a major continental final - always seemed an improbable dream.
For long, Indian football has been synonymous with Kolkata - a city that has been historically referred to as the "Mecca of Indian football". Clubs from Goa, Kerala, Maharashtra and the NorthEast maintained a steady competition with considerable success in the domestic circuit; however, India's two biggest achievements against foreign opposition have come through the two Kolkata giants.
Mohun Bagan's IFA Shield triumph in 1911 against British outfit East Yorkshire Regiment added a new dimension to the Indian nationalism in the pre-independence era, while East Bengal's famous triumph in the Asean club championships - a now defunct biennial association club football tournament - in 2003 ushered nationwide joy in an otherwise stagnant period in the history of Indian football. Apart from this, there has hardly been any significant achievement when it came to international club tournaments. In fact, the country still awaits it's first participation in the main rounds of the AFC Champions League - the continent's top tier football tournament.
Nevertheless, football in India has seen vast changes over the past few years. The advent of the Indian Super League (ISL) - a new franchise-based league - has added the much-needed glitz and glamour to the sport, with large private investments and marquee foreign signings - a tournament that many believe threatens the existence of the struggling I-League - India's primary league competition.
However, one significant development from this period that often goes unnoticed is the birth of Bengaluru FC in mid-2013 - a football club ironically based in a city with virtually no significant historical roots in football. Owned by the JSW Group, there were plenty of apprehensions around its formation and many doubted whether such a club with no football heritage could sustain against the traditional heavyweights from Kolkata and Goa. But what followed was the birth of a top-notch football establishment modelled on some of the best-run clubs in Europe.
With high community engagement, the club managed to grab the attention of the city and soon a large urban population pledged its loyalty to the club. An I-League title in their maiden campaign further solidified their position and since then club has managed to notch up a second I-League title along with the Federation Cup - India's elite cup competition.
In more ways than one, Bengaluru FC emerged as a breath of fresh air in Indian football, following ideal patterns of how a football club should be run, especially at a time when a lot of clubs in India were struggling for existence and were victims of mismanagement, making them fall way behind international standards.
So as we stand today, Bengaluru FC are now on the cusp of one of India's greatest football achievements. It was a case of third time lucky, as some would perhaps like to call it, for Indian clubs at an AFC Cup semi-final, as the Blues from the IT hub of India fought past the defending champions Johor Darul Ta'zim in a tense encounter to reach the final of the tournament. But for those who have been following Indian football, this is not merely a matter of luck; but a testament to how a football club from India can skyrocket to find a place among Asia's elites by diligent and highly professional efforts behind the scene.
In both the legs, Bengaluru FC fell behind early, and on both occasions, they showed immense character and clawed their way back. A 1-1 draw in the away leg followed by a 3-1 comeback win in the home leg was enough to seal progression to the final.
The Blues had overcame a tricky group stage, in which they suffered two defeats at the hands of their semi-final opponent. Revenge, as they say, is perhaps best served cold!
Two tense victories in the knockout stages against Hong Kong-based outfit Kitchee and Singaporean heavyweights Tampine Rovers respectively followed, before their historical win in the semi-finals against the defending champions.
It is indeed a tribute to everyone who has contributed over the last three-and-a-half years for the growth of the club - from the owners, to the employees, to the support staff and finally the players - under very adverse circumstances.
It is also probably worth noting how the second leg was marketed on social media. Not only did it manage to rally their own supporters, it received nationwide interest even from rival fans who decided to put aside their animosity for the greater good. This was something that Indian football has often lacked - promoting the potentially big matches. And while the final outcome might be largely dependent on how the players perform on the field, an enthusiastic army of supporters rooting for a team can only add to their advantage.
With a merger of the I-League and ISL expected in the near future, Bengaluru FC's AFC Cup run provides a strong case for the I-League clubs and their potential to challenge the best. A team largely comprised of Indian players with only four foreign recruits on the roster has certainly shown that the Indian players can compete, if they are nurtured and guided properly.
Take for an instance, the rise of Indian midfielder Eugenson Lyngdoh. Coming through the ranks at Rangdajied United and Shillong Lajong in the NorthEast, the young dynamite found his own at Bengaluru FC, and is now perhaps awaiting recognition from Asia's elites. Captain Sunil Chettri has also been someone who has come of age since joining Bengaluru. The 32-year-old has put an indifferent spell in club football, worsened by a failed experiment in Europe, behind him to establish himself as one of the greatest forwards India has ever produced.
The mere fact that they managed to hold on to their key players from playing in the ongoing cash-rich ISL speaks volumes on how well the club is run and how efficiently their resources are managed.
Come 5 November, Bengaluru will lock horns against the formidable Iraqi outfit Al Quwa-Al Jawiya in the final of the AFC Cup in Doha. A shot at glory beckons - but by now they have already achieved a 'first' in Indian football.
The great clubs of Kolkata and Goa have carried the onus of Indian football for long. With the start of the new season of the I-League next year, these traditional heavyweights, in all certainty, would not see eye to eye with their new adversary Bengaluru FC. But tonight they should be glad; glad that they have found themselves a new partner; a custodian of Indian football.
Incidentally, Bengaluru FC fans have often been at the receiving end of one of football's age-old banters - their lack of history and football heritage have echoed in endless debates with their rivals.
Well, they are in the history books now. And boy, haven't they written it large, penning down perhaps one of its finest chapters!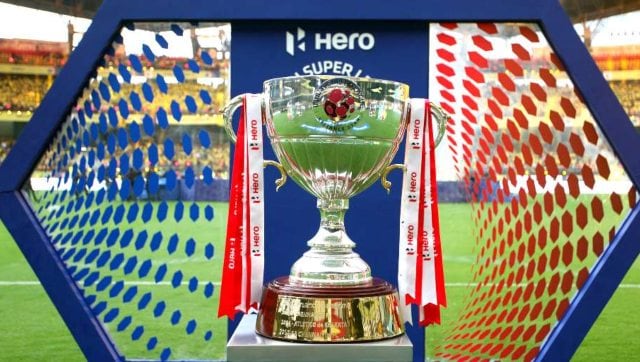 Sports
The 29-year-old has signed a contract that will run until the end of the 2021-22 season.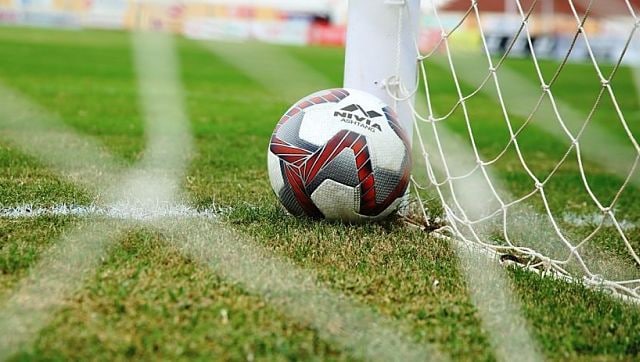 Sports
The 18-year-old joins the defending ISL champions on a three-year contract until May 2024, with an option to extend for another season.
Sports
Tomislav is SC East Bengal head coach Manuel 'Manolo' Diaz's second foreign signing.