AFC Asian Cup qualifiers: Stephen Constantine wants to guide India to best-ever FIFA rank of 93
Indian football team coach Stephen Constantine says Kyrgyz Republic will be a difficult opponent but a win will help India reach their highest ever position in FIFA rankings.
Having taken the Indian football team to the 100th rank in FIFA's standings, their best ranking in 21 years, head coach Stephen Constantine has now set his sights on ensuring that the team touches the 93rd rank. India's best-ever ranking was 94, which it achieved in 1996.
"First we have to beat Kyrgyz Republic and it will not be an easy game. My target when I came two and a half years ago was to be inside the top 100. We are there. Now I have a new target. It is to be inside 93, which is the all-time high. But it's more important to qualify for the Asian Cup," Constantine told reporters on Wednesday on the sidelines of a preparatory camp in Mumbai for national team probables.
With the Indian football team slated to play Kyrgyz Republic on 13 June in the qualifying game of the AFC Asian Cup, a win would ensure a rise in the rankings.
However, what has affected the national team's preparations is the cramped football schedule. Since October 2016, Indian players have played in the Indian Super League, the I-League, and the recently concluded Federation Cup. Constantine said that the cramped schedule has done a bit of damage to his planning and left him uncertain over the availability of some of his key players.
"The Federation Cup, for me, could not have come at a worse time. You look at three games in five days at 45 degrees, there's going to be a problem," Constantine lamented.
India's highest goalscorer and captain Sunil Chhetri suffered a hamstring injury during one of Bengaluru FC's game in the Federation Cup and it looks unlikely that the 32-year-old forward will feature in the friendly game against Nepal on 6 June. "Sunil will definitely not play against Nepal. He has a grade 1 hamstring tear and has been given 3-4 weeks rest. We play Kyrgyz Republic in about three weeks and depending on how his recovery goes, he'll come to us on 2 June. We then have to evaluate his condition and will take it from there. I think it will be a last-minute decision whether to play him or not or put him on the bench," explained Constantine.
India were set for a friendly against Lebanon on 7 June at the Andheri Sports Complex, but with the latter pulling out due to problems in the procurement of visas for its players, the All India Football Association had no other option but to approach Nepal as a replacement. While Constantine was hoping for stronger opposition ahead of the Kyrgyz Republic match, he explained how tough it was arranging such ties.
"My first choice would have been Uzbekistan," Constantine said. "But they have bigger fish to fry. Turkmenistan are playing at home so they aren't coming. I wanted to play one of the Soviet teams which most resemble the style of play. Lebanon are a very good side, like Yemen," said the 54-year-old. "But it is difficult to arrange these games. Nepal has been a thorn in our side for many years. I know their mentality, they will run, they will fight and we need these games."
India's friendly against neighbours Nepal will definitely test the fitness level of some of the players and will be an indicator for Constantine of how his wards can cope up physically.
Find latest and upcoming tech gadgets online on Tech2 Gadgets. Get technology news, gadgets reviews & ratings. Popular gadgets including laptop, tablet and mobile specifications, features, prices, comparison.
Sports
Leicester sit atop the table after beating a lacklustre Chelsea 2-0 on Tuesday although both the Manchester clubs can go above them if they win their respective matches later on Wednesday.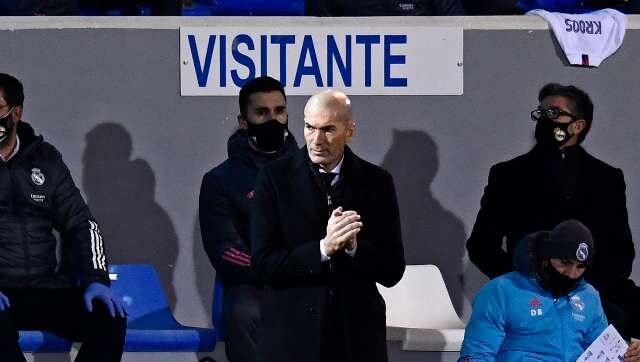 Sports
The positive test comes a day before Madrid travel to Alaves in LaLiga seeking to bounce back from an embarrassing midweek Copa del Rey exit.
Sports
The former Arsenal boss signed the German playmaker in 2013 but the relationship has turned sour under current manager Mikel Arteta.