AFC Asian Cup 2019: History is about to change, says coach Stephen Constantine as India set to put faith in tried and tested methods
India will make a return to Asian football's premier competition, the AFC Asian Cup after a gap of eight years when they take on Thailand in their tournament opener in Abu Dhabi's Al Nahyan Stadium on Sunday
Abu Dhabi: India will make a return to Asian football's premier competition, the AFC Asian Cup after a gap of eight years when they take on Thailand in their tournament opener in Abu Dhabi's Al Nahyan Stadium on Sunday. The Indian team, who are taking part in the quadrennial event just for the fourth time in their history have little to show for in their few appearances in the continental competition.
Having finished as runners-up in the 1964 edition that saw just four teams compete, India have made minimal impact on the continental stage. The Blue Tigers' other two campaigns in 1984 and 2011 ended with the team failing to record a single point on board.
Fast forward to 2018, India find themselves in another tough group comprising UAE, Thailand and Bahrain, but The Blue Tigers who reached UAE having earned a place through the qualifiers for the time since 1984 would be expected to better their performances from the last two editions.
Speaking to the reporters at the pre-match press conference in Abu Dhabi, Indian coach Stephen Constantine seemed upbeat. "It's (history) about to change," the Englishman asserted when he was reminded of India's poor pedigree at the event.
"I think the mentality (has changed). When I arrived four years ago, we went into the match with an aim to not lose by too many goals. Now we are not going into the game thinking that we are going to lose, we go into the game thinking we are going to win. On the pitch, our work rate has increased in the four years. We've put phenomenal effort into training and the games and the unity of the team and the work rate is why we are here," he added.
Constantine's India have lost just three out of their previous ten games coming into the AFC Asian Cup, but there have been concerns over the league form of some of his players that helped him qualify for the continental championship. The Englishman admitted all things hadn't shaped up according to wish, but felt he had the players he wants to make an impact in the UAE.
"There are lot of things that I would want the players to be doing when they are not with me. Some of the managers at the club play the players at positions they think suit their team. I can't do a lot about that. I feel I just got to welcome the players that I feel are going to help us and suit us," the 56-year-old stated.
Talking about the style of play the team will adopt, Constantine hinted at keeping faith in his tried and tested ways that has served him well thus far.
"We try to attack in every game. It's not always possible when you are playing the Irans, the Omans and some very good team out there. You sometimes can't impose your will. We are a hardworking team. I think we are difficult to beat. We are not going to come here and play a different style than what we are used to. We've come here on the basis of good performances over the last 3-4 years and we are not going to change everything now," Constantine suggested.
We have grown in belief: Gurpreet Singh Sandhu
Goalkeeper Gurpreet Singh Sandhu is the only survivor apart from Sunil Chhetri from India's last venture in the AFC Asian Cup and the Bengaluru FC custodian felt the current crop of players have lot of belief in their ability to get results.
"Four years ago we were a new team. The kind of belief that we have built in the last four years is something we as a team are proud of. We have been working very hard in training and giving our everything. In the last four years as a team we have realized that if we give everything, we could get rewarded," Sandhu said at the pre-match press conference.
Thailand coach Milovan Rajevic hailed the progress made by India in the last few years and felt the current players were technically and tactically superior that previous players.
"India is a very good team. They have greatly improved since the beginning of their professional league. I feel this team is technically and tactically more advanced thanks to the exposure to some of the best foreign coaches and players. We truly respect them," said the Serbian who guided Ghana to the quarter-finals of the 2010 FIFA World Cup.
India play Thailand in their opening AFC Asian Cup game at 7 PM IST on Sunday.
Find latest and upcoming tech gadgets online on Tech2 Gadgets. Get technology news, gadgets reviews & ratings. Popular gadgets including laptop, tablet and mobile specifications, features, prices, comparison.
Sports
The Czech football association said police raided its headquarters in Prague on Friday, and that it was cooperating with investigators.
Sports
A New York Times report listed persistent complaints of bullying, tensions and sexist behaviour within the FFF management.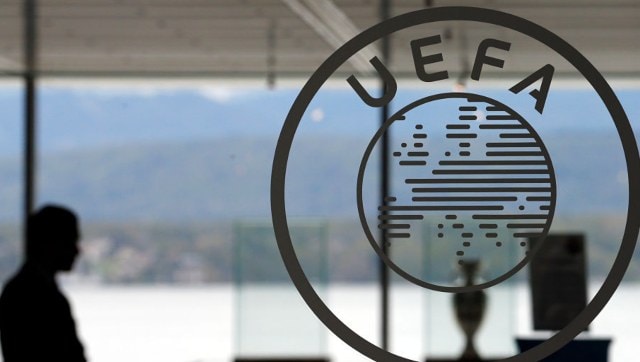 Sports
UEFA announced that it had selected its five top-ranked under-19 teams, France, England, Italy, the Netherlands and Portugal, as its entrants. Spain, who won the last under-19 Euros in 2019, miss out.