Adhiban Baskaran interview: I believe beating big players is part of my destiny
After Adhiban Baskaran's phenomenal comeback, Firstpost caught up with the man of the moment to talk about his ever positive mindset and his two contrasting performances.
In the 2017 edition of the Tata Steel Masters, Adhiban Baskaran, who was then a debutant at the event, showed the world that he too can take on the very elite of the world and hold ground. With his spectacular performance, Baskaran not only took third place in a star-studded field but was also invited to the 2018 edition of this premier event.
This year, however, the 25-year-old from Chennai struggled with form and was unable to live up to the high standards he had set for himself the previous year. But despite all disappointment, Baskaran's optimism was awe inspiring. Until the final round, he fought with all his might and tried to pull out a win regardless of his tournament situation or his opponent.
He was still unable to win a single game in Wijk Aan Zee but his optimism did pay off in the next tournament he played. At the 38th Indian National Teams Championship, Adhiban proved to be one of the most prominent players at the tournament. Scoring an unbeaten 8.0/9, he not only helped his team, Petroleum Sports Promotion Board (PSPB), win the event with a round to spare but also won himself a gold medal on board 1.
After his phenomenal comeback, Firstpost caught up with the man of the moment to talk about his ever positive mindset and his two contrasting performances.
How did you manage to pull off such a strong performance at National Teams after poor show at the Tata Steel Masters?
Actually it wasn't just the Tata Steel, but a string of events which didn't go so well, at least rating wise. But the most important thing for a comeback is to accept what happened in the present, maintain your confidence and positive attitude and have faith about the future. Since I was able to balance all these I was finally able to make a perfect comeback in National Teams.
How was Tata Steel different for you this time in comparison to last year?
Tata Steel this time was different because the one win which changed the tournament last time, eluded me this time. If I had been able to score a win in the early games, I am sure it would have been a different event.
But I wasn't in my best shape and these missed opportunities, I feel, affected my run in the tournament adversely.
In your final round game against Kramnik, it looked pretty equal in the endgame until the 35th move when you sacrificed an exchange in an attempt to make something of your 'c' pawn. What made you go for this line and what was the rationale behind the sacrifice?
I overestimated my position after the exchange sacrifice and missed his Re7 move which completely cut my king off from the battle. This key detail proved to be costly. But I had a nice conversation with Judit Polgar after the event and she mentioned that she also took such decisions which resulted in many losses. It is just a perk of being an ambitious player. I have no regrets about making that decision; whether it was stupidity or bravery, you choose.
During the bad run, what kept you so motivated?
Yes there were times when I wanted to just repeat the position and finish the tournament. But then I told myself, "You are better against Kramnik! It doesn't matter what the tournament situation is. You just have to do your best and try to beat him with everything you have got!"
In retrospect, this was, perhaps, completely reckless but I am happy that I did it and next time I meet him across the chess board, he will know that I am looking for revenge. About my motivation, I believe that beating these guys is part of my destiny!
You also did extremely well holding Magnus Carlsen for the most part of your game against him but all of a sudden the nature of the position changed and things went downhill remarkably fast for you after that. Could you tell us how the loss affected you?
Yes, the game against Carlsen didn't go as planned at all. In the opening, my mindset was just wrong. Even when I got a chance to take over, I was just thinking about holding the game. I was quite upset about losing the game but then luckily I remembered a quote from the New in Chess article: "Start of a lifelong rivalry?" So I know it's not just a one-time thing and that I will get my chance again in the future.
Tell us about your draw against Viswanathan Anand. It must have been a special feeling to draw against someone you've idolised all your life.
I think I was around 10 when I got the chance to play in a simul against Anand. Back then, I remember telling my parents that I don't want to be just another player who has played against him in a simul. I want to sit in front of him as a fellow player and hold my own. I had to wait so many years for this moment but, in the end, it was so worth the wait.
In the game, I got a good position but didn't follow up in the best way and it ended in a draw. After the event, I spent almost half a day with him going around Amsterdam and it will forever remain a special memory. I got to learn a lot about himself and his phenomenal memory.
Talking of Anand, he's scheduled to play for the Indian team at the Olympiad this year. How do you think this will affect the Indian team at large and you in particular?
It was one of the best things which could have happened to our team. I am very excited to spend lots of time interacting and exchanging opinions with him. Hopefully, with the addition of Anand – and if Hari decides to return – the prediction of Vidit Gujrathi, who has already said in an interview during the last Olympiad that we are going to get Gold medal this year, might turn out to be true. It is going to be a very strong team.
Which was your favourite game at the National Teams Championship?
I had a great tournament and increased my rating after a very long time. My favourite game was against SL Narayanan as he was the higher rated among the opponents I had faced in the event and also I had previously lost three times to him in the classical format (2 games and I have 50% in blitz). The revenge was really sweet.
Did you make any special preparation for the National Teams?
Actually, playing the Tata Steel Masters really takes a toll on you. Hence the best I could do was to chill and let my power return.
And lastly, what's the plan ahead? Where will we see you play next?
For now I will be going to Fischer's final resting place for the Reykjavik Open. Hopefully, his spirit will be with me so I can play like him!
Aditya Pai is an editor at ChessBase India
Sports
While World Champion Magnus Carlsen finished with 34 points, way ahead of the second-placed Arjun Erigaisi, who had 25 points, American Hans Niemann took the third spot with 24 points in the preliminary phase of Julius Baer Cup.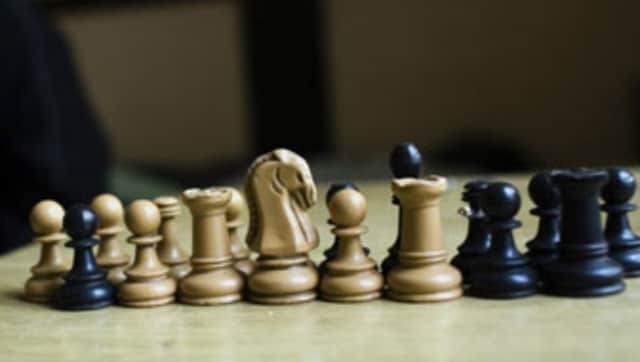 Sports
On-air, Ilya Smirin made vile comments against women, saying: "Chess is not for women".
Sports
Magnus Carlsen resigned from his game against Hans Niemann at the Julius Baer Generation Cup after just two moves.