AC Milan owner Li Yonghong faces race against time to pay off debts as prospective buyers prepare bids
AC Milan owner Li Yonghong faces a race against time as he must pay a sum of $37 million to investment company Elliott to retain control over AC MIlan. Meanwhile, prospective buyers prepare to make subsidized bids, with Yonghong's desperation growing.
Milan: The indebted Chinese owner of Italian soccer club AC Milan has valued the club at around $818 million and has decided against a quick sale for a much lower valuation to US television tycoon Rocco Commisso, a source said.
Commisso is among prospective bidders circling AC Milan, aware of the fact that its owner, Li Yonghong, is in a tight corner. Li risks losing control of the club to his creditor, US investment fund Elliott, unless he pays $37 million to Elliott by 6 July. Commisso's bid values AC Milan at about $585 million including debt, several sources have said. Li has decided the club's value, including debt, should be $234 million higher, a source close to the Chinese businessman said.
"This isn't a deal that you close in three weeks," the source said, referring to Commisso's offer. With the offer on ice for now, Li must repay the $37 million to Elliott or else the fund manager, which helped finance his acquisition of the club, can take full ownership of the club.
The source said without elaborating that the $37 million debt and the deadline for repayment were "under control". Commisso, owner of North American soccer team New York Cosmos, has offered to buy 70 percent of the club from Li, sources say. The Ricketts family, owner of Major League baseball team Chicago Cubs, has also expressed interest in AC Milan.
Commisso said in a statement on Friday that Li was unwilling to conclude a deal on acceptable terms in a timely manner. The statement gave no financial details on his offer. "Given the passion of Commisso for the game of football and of the ties with his native Italy, this situation is extremely unpleasant for him," the statement said.
 Complicating the situation for Li, European soccer's governing body banned AC Milan from next season's Europa League competition due to its uncertain finances. Participation in European competition is a major revenue-raising opportunity. AC Milan has decided to appeal against the UEFA ban to the Court of Arbitration for Sport in Lausanne, Switzerland. The court has yet to set a date for hearing the appeal.
AC Milan and Li have a total accumulated debt of $360 million towards Elliott, which lent $210 million to Li and $149 million to AC Milan to fund the acquisition of players and repay the club's debt with banks. Commisso has offered to take on all of the debt and would invest a further $175 million for the acquisition of new players and to run the club, sources have said. He would also reimburse the $37 million owed by Li to Elliott.
His offer would leave a share of 30 percent worth some $175 million in the hands of Li, who would have by then accumulated a theoretical loss of $350 million, according to Reuters calculations based on the sources' figures.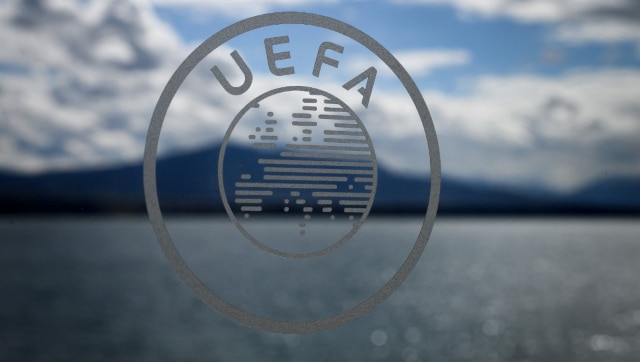 Sports
"Russia will have no affiliated clubs participating in UEFA club competitions in the 2022/23 season," it said in a statement.
Sports
Reigning champions Inter had to win to have any hope of retaining their league crown after AC Milan beat Atalanta 2-0 earlier in the day.
Sports
AC Milan need seven points from their final three games to snatch the Italian league title from their local rivals, Inter, as they have the better of the two league derbies