AC Milan appoints former oil company boss Paolo Scaroni as executive chairman amidst Elliott Management takeover
AC Milan have announced that CEO of Italian oil group Eni, Paolo Scaroni, will be executive chairman and will take on interim management of the club as it changes ownership from Li Yonghong to Elliott Management.
Milan: AC Milan announced on Saturday that a former oil company boss had been put in charge of the Italian football club while it searched for a new chief executive, after US fund Elliott took control.
AC Milan said Paolo Scaroni, the longtime CEO of Italian oil group Eni and now deputy chairman of investment bank Rothschild, had been named as executive chairman and would take on interim management of the club. His appointment was announced as the club named a new board.
CEO Marco Fassone, who was hired last year by the club's former Chinese owners, has stepped down with immediate effect. Elliott took over the indebted soccer club after Yonghong Li, who last year had bought AC Milan from former Italian Prime Minister Silvio Berlusconi, failed to honour a repayment that was due to the US fund.
AC Milan said the board would meet again shortly to discuss a new business plan and define a strategy to regain Champions League status. The loss-making club is second only to Real Madrid in the list of winners of Europe's top club competition, but it has failed to win any major silverware since 2011.
Elliott has committed to a 50 million euro ($59 million) capital injection, prompting the Court of Arbitration for Sport on Friday to overturn a decision by European soccer body UEFA to ban AC Milan from the next Europa League competition due to its poor finances.
"This is a critical moment in the club's storied history, and we're all grateful to have a new owner committed to return AC Milan to its former glory," Scaroni said in the statement.
Sports
The red-and-gold brigade suffered defeats to their arch-rivals in both the matches last season, which was more to do with their troubled build-up and a last-minute entry to ISL.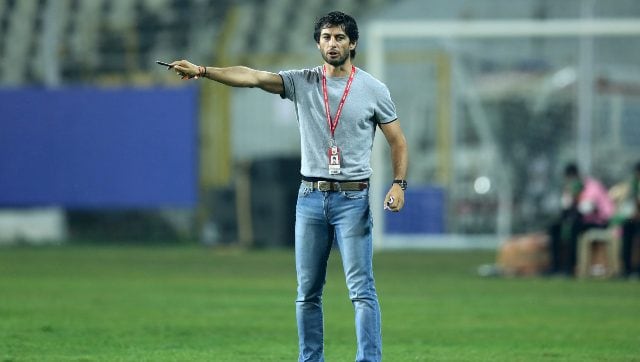 Sports
The loss against Mumbai City FC on Monday meant FC Goa's league-record 15-match unbeaten streak came to a crashing halt.
Sports
India are currently ranked 57th while Brazil are placed 50 spots above them. Citing the higher level of the opponents, India captain Ashalata Devi said it will be a "huge opportunity" for her side to play against a top team in the world.