Abu Dhabi GP: Why Lewis Hamilton was right to defy Mercedes and hold Nico Rosberg
The Abu Dhabi Grand Prix had its fair share of controversy but the biggest one was Hamilton defying team orders to not let Rosberg pass through and then slowing down the race – thus forcing Rosberg to either try to overtake him or allow Vettel and Ricciardo to attack the German Mercedes driver.
Over the course of 20 races, Nico Rosberg showed why he was a worthy adversary to Lewis Hamilton. He was consistent in his finishes while Hamilton constantly had to battle a failing car… and himself. It was a deserved title victory for Rosberg who now has achieved what his father, Keke achieved in 1982 – A World Championship. But the main talking point of that frenetic Abu Dhabi GP was Lewis Hamilton and his strategy to come out on top at the 'Duel in the Desert'.
There are certain sportspeople in the world who make us believe that it's important to respect the art, but not the artist. Hamilton's turbulent 18 months, before last night's race, has effectively alienated him from everyone who appreciates his talent but is forced to watch him delve deeper and deeper into frustration, especially after a season ladled with a healthy dose of hullabaloo.
And yet one couldn't help but hope that the circumstances in which the final race in Abu Dhabi went down would be different. Freak engine failures, crashes and unfortunate mechanical failures made Hamilton question his own team during the season. And he had every legitimate reason to.
The problem with professional sport is that in the PR hyperbole-driven world, where speaking your mind is a big no-no, sportspeople like Hamilton are severely disadvantaged against the 'nice guys'.
The Abu Dhabi Grand Prix had its fair share of controversy but the biggest one was Hamilton defying team orders to not let Rosberg pass through and then slowing down the race – thus forcing Rosberg to either try to overtake him or allow Sebastian Vettel and Daniel Ricciardo to attack the German Mercedes driver and possibly force one of the most thrilling finales in recent F1 memory.
It was a gutsy, last gasp move from a champion looking to hold onto his world title -- and a perfectly legitimate one at that. There was absolutely no need for Mercedes to instruct him to go faster or let his German counterpart pass through.
'I suggest you let us race' was the ice cold reply that Hamilton gave the Mercedes pit when asked to either speed up or make way for the eventual champion.
In a race where Rosberg needed to be fourth if Hamilton was first, the Brit played his cards perfectly and allowed Sebastien Vettel and Daniel Ricciardo to make it a four-way race to the chequered flag. His last play was to make Vettel – on fresher tyres – attack Rosberg. The plan almost worked but there were far too few laps left for the Ferrari driver to mount any sort of legitimate overtaking move.
The other problem with Hamilton's plan was Ricciardo's pace. Despite intentionally slowing the race down, the Red Bull car had enough to keep up with the Merc and Ferrari cars but not enough to overtake them.
Coming back to Hamilton defying team orders… It made no sense for Mercedes to ask Hamilton to move aside. With the Constructors Championship already in the bag, it was their prerogative to let both drivers race.
An argument can be made that the three-time World Champion's actions weren't 'racing per se' but strategy plays a key part in winning titles and for a man 12 points behind the leader, this was the best option available – short of hoping for a reverse of fortunes and a mechanical failure on Rosberg's car!
And for all the talk of Hamilton playing unfair, one must also look at Rosberg. He had the option to attack Hamilton but decided to play it safe and rather defend against the onslaught of Vettel. He was cautious when he could have attacked Hamilton and won the race to put a stamp on his title victory.
Make no mistake; this has been Rosberg's year. But it would be extremely unfair to punish Lewis Hamilton for his actions in trying to do his absolute best to win the race and the title. That spirit must be commended – not chastised. As of now, there are talks that the Mercedes team might take action against Hamilton. It would be a travesty if they did and it would be unfair on a driver who has already had to face a fair share of incompetence from the Mercedes garage as it is.
Sports
Arch-rivals in football and cricket will be in action on Sunday while Formula One enthusiasts will once again get to witness the ongoing rivalry between Lewis Hamilton and Max Verstappen.
News & Analysis
India becomes the first CKD market – and only the fourth market for Mercedes-Benz globally after Sweden, South Africa and Austria - to adopt the Retail of the Future sales model.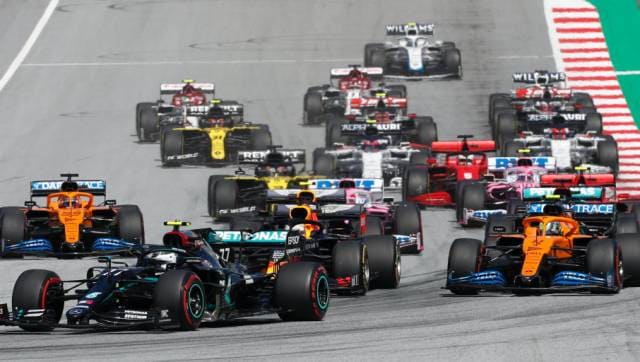 Sports
The Gulf Arab country has been the target of protests by several national football teams over its treatment of foreign workers, as part of a wave of social activism by athletes.