Aanchal Thakur creates history by winning India's first medal in an international skiing competition
Aanchal Thakur created history on Tuesday by winning the bronze medal at the Alpine Ejder 3200 Cup in Turkey.
Aanchal Thakur, a 21-year-old from Himachal Pradesh, created history on Tuesday when she became the first Indian to win an international medal in skiing. Aanchal clinched bronze at the Alpine Ejder 3200 Cup in Turkey.
The event is organised by the International Ski Federation (FIS) — skiing's international governing body — at the Palandoken Ski Centre in Erzurum. Aanchal won the medal in the slalom race category.
"Months of training have finally borne fruit. I started well and managed to take a good lead, which helped later in getting the third-place finish," Aanchal told Times of India after her race.
Aanchal is a resident of Burua, a small village in Manali and is the daughter of Roshan Thakur, the secretary general of the Winter Games Federation of India. She picked up the sport from her father, before working with former Olympian Heera Lal.
Finally something unexpected happened. My first ever international medal.🙌 Federation International Ski Race (FIS). At the end turkey served me well 😇😇.
PC- @alwyncreed #strangethingshappen #skiteamindia #onehimachal #himalayangirls pic.twitter.com/pjkSddCpi5

— Aanchal Thakur (@alleaanchal) January 9, 2018
"This is a breakthrough for the sport in India and the entire skiing fraternity is proud of her achievement," her father said, according to a News18 report. "Aanchal called me on WhatsApp and showed me the medal. I thought it was some kind of a souvenir given at the end of every FIS event! But she told me that she won a bronze," he added. Aanchal's career in international skiing has largely been financed by her father while the FIS has funded some of her trips abroad. Her father wants the sports ministry to acknowledge skiing as a sport and extend some monetary support for the expensive sport. Just the equipment required by a professional skier costs around Rs 5 to 10 lakh. "I hope Aanchal's medal helps our cause. I want to see my daughter and son represent the country in the 2018 Winter Olympics," Thakur was quoted as saying TOI. "The Centre only funds travel and logistics from one Olympics to another. Rest of the time, you have to fend for yourself." Prime Minister Narendra Modi congratulated Aanchal on Twitter, saying that the entire country was ecstatic on her "historic accomplishment".
Well done @alleaanchal for winning an international medal in skiing! The entire nation is ecstatic on your historic accomplishment at the FIS International Skiing Competition in Turkey. Wishing you the very best for your future endeavours. — Narendra Modi (@narendramodi) January 10, 2018
Sports minister Rajyavardhan Singh Rathore also complimented the young skier through a tweet, and praised her achievement.
Congrats Aanchal Thakur @alleaanchal for the Slalom Skiing Bronze in the FIS International Skiing Competition in Turkey.

India opens account by a first ever medal in skiing 👍

Well done! @jairamthakurbjp pic.twitter.com/vhTReuJwyl

— Rajyavardhan Rathore (@Ra_THORe) January 10, 2018
Find latest and upcoming tech gadgets online on Tech2 Gadgets. Get technology news, gadgets reviews & ratings. Popular gadgets including laptop, tablet and mobile specifications, features, prices, comparison.
India
Instead of constructive criticism of a responsible Opposition, the Congress party has sided with and fanned the most radical elements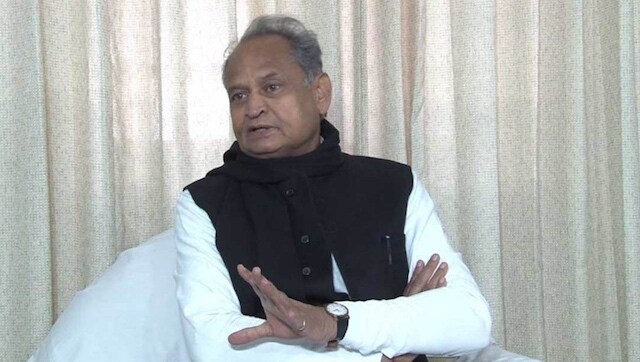 Politics
In the letter written on Sunday, the chief minister accused Shekhawat and other BJP leaders of being involved in a "conspiracy" to bring down the Congress-led govt in the state
India
On Sunday, Prime Minister Narendra Modi, in his 67th Mann Ki Baat address, touched upon a wide variety of subjects ranging from Kargil Vijay Divas and COVID-19 to promoting the vocal for local initiative and offering commiserations and support to the flood victims in Assam and Bihar.