2018 in the rearview mirror: From Sardar Singh to Novak Djokovic, notable retirements and comebacks of year
From Sardar Singh and Shiva Keshavan's retirements to Tiger Woods and Novak Djokovic's comebacks, it was an eventful year, one in which Arsene Wenger also bid adieu to Arsenal after over two decades in charge
Some of the biggest names in the world of sports — be it former India kabaddi captain Sardar Singh or Indian hockey legend Anup Kumar or Indian luge hero Shiva Keshavan — hung up their boots in 2018.
Elsewhere, long-standing associations ended, like Arsene Wenger walking away from Arsenal or Fernando Alonso quitting Formula 1.
The year also saw some memorable comebacks, from Tiger Woods finally winning a tournament to Novak Djokovic's rise from World No 22 to World No 1.
Here's a handy list of the retirements, the comebacks and the long-standing associations which ended in 2018:
It was perhaps the most surreal moment in golf in 2018. After some near-misses, Tiger Woods finally won a tournament since 2013 even as thousands followed him to the 18th green at the TOUR Championships.
Billy Monger had a horror crash in British Formula 4 last year which led to both his legs being amputated. This year, he made a comeback to motorsport, this time in British Formula 3. The 19-year-old even claimed pole position at Donington Park but could not replicate that during the main race in September.
Having undergone surgery on his elbow after the Australian Open, Novak Djokovic's ranking slumped to 22 at one point. But he ended the season as World No 1, having won Wimbledon and the US Open in 2018.
BIDDING ADIEU
When Andres Iniesta said goodbye to Barcelona
Arsene Wenger bid adieu to Arsenal, ending a 22-year association with the London club
Luger Shiva Keshavan hung up his sled after having participated in a record six Winter Olympics
Fernando Alonso said goodbye to Formula 1
Former India kabaddi captain Anup Kumar called time on his career
Indian legend Sardar Singh ended his international hockey career
Alastair Cook hung up his bat
South African cricket legend Ab de Villiers stepped aside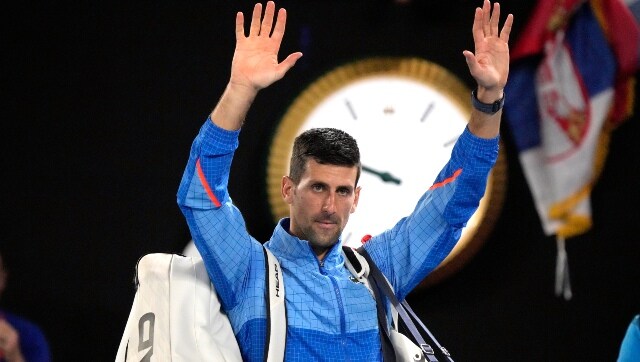 Tennis
Novak Djokovic has dropped just one set in the first four rounds, despite the pain and physical duress.
Tennis
Novak Djokovic's quest for a record-extending 10th Australian Open title was far from smooth at the start, plagued by a hamstring strain suffered en route to the title at Adelaide this month.
Tennis
After beating Russia's Rublev in the quarter-final, Djokovic's father Srdjan was filmed posing with Russian flags