Last roll of the dice? Sushil Kumar seeks help from PM Narendra Modi to earn Rio Olympics trial
Two-time Olympic medalist Sushil Kumar has launched a campaign on social media to urge fellow Indians to support his bid for a trial match against Narsingh Yadav to help decide who represents India at the Rio Olympics in the 74 kgs Men's Wrestling category
Two-time Olympic medalist Sushil Kumar has launched a campaign on social media urging fellow Indians to support his bid for a trial match against Narsingh Yadav, which will help decide who represents India at the Rio Olympics in the 74 kgs Men's Wrestling category. Sushil took to the social media after sports minister Sarbananda Sonowal officially refused to help him in convincing the Wrestling Federation of India (WFI) to hold the trial.
Sushil also wrote a letter to Prime Minister Narendra Modi, requesting him for a meeting, according to a report in The Times of India. Sushil Kumar felt that it was shameful that he had to go through all the ruckus, just to earn a free trail, especially after training hard for two years to get ready for the Olympic games to be held in Rio de Janerio in August this year.
WFI president Brij Bhushan Sharan Singh has indicated that the federation is not considering holding a trial, citing that it is against the tradition to deny a wrestler who has earned a quota place a direct entry. Narsingh Yadav has earned an Olympic quota place in the 74 kgs weight category.
However, Sushil has slammed the WFI president's statement, recalling a scenario in 1996 when a trial was held between Kaka Pawar and Pappu Yadav for a place in the games. "There is no such tradition, when I participated in 2008 and 2012, I had no contender in my weight category. How can you decide who is the best amongst the two when Narsingh has not wrestled with me for more than a year?" Sushil told The Times of India.
Sushil's mentor Satpal Singh also criticized the system, calling the current scenario, where a two-time Olympic champion has to plead for justice as 'shameful'. "Sushil's medals in Beijing and London got a lot of respect for Indian wrestlers and other sportspersons. It is highly shameful that an athlete of Sushil's stature has to plead for just a free trial," Satpal told the newspaper.
Satpal felt the federation must look at the scenario seriously, as there is an Olympic medal at stake. "It's not a state or a national meet. We are talking about the Olympics here. The objective should be to send the best man who can win India the medal," he said.
With less than three months to go for the Games in Brazil, India and WFI will have to find a solution to this tussle as soon as possible as either wrestler will need adequate preparation. A choice between a decorated, experienced player and the deserving, performing candidate may not seem easy or diplomatic, but a stance will have to be taken.
Sports
The score remained 2-2 till the end but since it was the Mongolian who scored the last point with her move, she was declared winner on criteria.
Sports
Bhavani Devi began her campaign with a confident 15-3 win against Tunisia's Nadia Ben Azizi but bumped into Rio Olympics semi-finalist Frenchwoman Brunet in the next round, which she lost 7-15.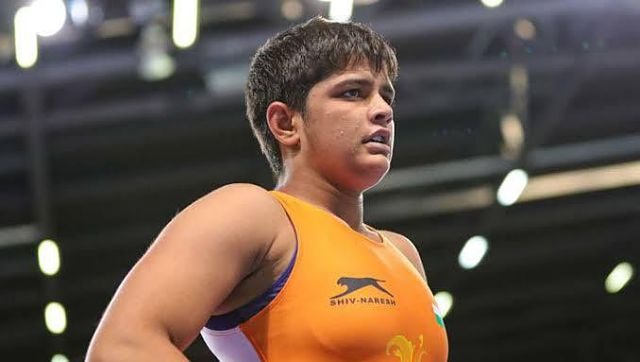 Sports
Relatively new to the big stage, every single bout will be a test of character for Sonam, who qualified for the Tokyo Games by making the final at the Asian Qualifier in April in Almaty.