Union Budget 2018-19 presented by Finance Minister Arun Jaitley is marked by a lot of pussyfooting. Jaitley refuses to disown and junk what one can call market appeasement tax policies of his predecessor P Chidambaram who rationalised ease of collection measures.
First, the Dividend Distribution Tax (DDT) on corporates. It ought to have been junked and replaced with tax in the hands of the shareholders. Industrialists get away with a slap on their wrists---18 percent DDT vicariously paid on their behalf by the company whereas at marginal rate of tax dividend would be taxed at 30 percent plus in the hands of the individual shareholders. Jaitley tried to correct this slant in favor of big shareholders by slapping a 10 percent tax on them if they earned dividend in excess of Rs 10 lakh. But that was neither here nor there.
Much of the same is being proposed now with regard to Long Term Capital Gains (LTCG) tax---10 percent tax on LTCG from bourses if it is more than Rs 1 lakh per financial year. Jaitley said the market would do well with or without tax sops. He then should have boldly junked the current regime of Securities Transactions Tax (STT) and replaced it with tax in the hands of the investors. After all, the fundamental principle of taxation is the ultimate beneficiary should be taxed.
Indexing the salary hike of MPs on the basis of cost inflation index is fine but before that the income tax exemption limit ought to have been indexed as happens in the UK. Standard deduction of Rs 40,000 across the board for all employees is a small relief to the salaried class that bears the brunt of taxation in the country.
The Finance Minister could have been more generous to small employees (salary income not exceeding Rs 10 lakh) by allowing a generous standard deduction of Rs 1 lakh. If small traders and small professionals can be pampered and let off with a slap on their wrists, small employees too needed similar pampering. Section 80C remains a one-size-fits-all deduction regime. It could have been tweaked to enable greater savings and investments on the part of the well-heeled in return for marginally declining and tapering tax relief.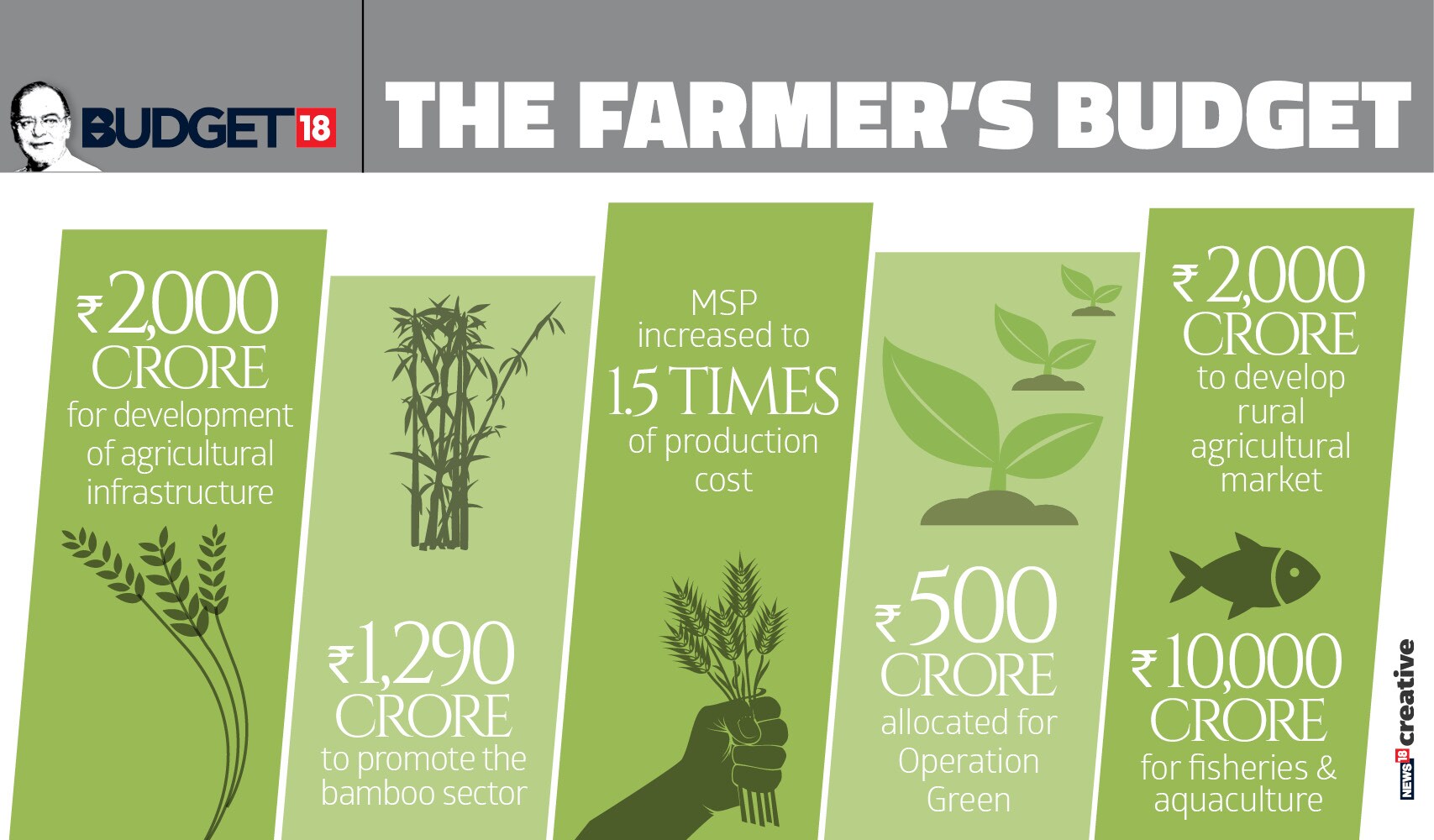 If the BJP is voted back to power in 2019, it is likely to make Modicare just announced a National Health Scheme on the lines of the one prevailing in the UK. The Budget announcement as it is covers 10 lakh families and assumes strength of 5 in each family. Thus some 50 crore people are going to be taken care of by the government upto Rs 5 lakh should a major illness strike any of the family members.
For such a huge welfare measure, the government ought to have announced plans to garner additional resources. Wholehearted and fuller taxation of the capital market, wealth tax on the rich and estate duty on large estates left behind is what the doctor has ordered. All welfare states in Europe remember collect a lot of taxes. Indirect taxes are regressive. The Finance Minister ought to have tapped direct taxes more fully.
(The writer tweets @smurlidharan)
Updated Date: Feb 01, 2018 14:42 PM