It's all inside your head: The psychology of love and attraction
As far back as one can remember, humans have been trying to understand love and attraction. And after decades of research and social experiments, the ode to understanding them might finally be seeing that elusive light at the end of the tunnel.
Love is, on principle, complicated. And as far back as one can remember, humans have been trying to understand it. Plato wrote Symposium in 385–370 BC; Mahesh Bhatt can drop another movie any time now.
The only thing worse than contemplating love is perhaps attraction.
But finally, in the past few decades, humanity has closed in on something. It's mostly theory, but with considerable scientific backing. The ode to understanding love and attraction might finally be seeing that elusive light at the end of the tunnel.
Psychologists over the last few decades have been working hard on understanding the nature of love and attraction, and now the branch flaunts a substantial bulk of results. The results are at times surprising, most times outright perplexing.
But before we dive into the topic, let us first define love.
According to according to Sternberg's Love Theory, there are three components of love: commitment, passion and intimacy. If you have the three in a relationship, then you most definitely are in 'love'. If all three components are not present, the relationship is termed as 'non-love'.
- If it's just intimacy between two people, and it lacks any intimacy or commitment, it's just good old friendship.

- If there's just passion and no intimacy or commitment, congratulation, it's love at first sight.

- And if there's just commitment between two people to stick together despite the lack of any intimacy or passion, there is no love anymore; they are just sticking together for a bumpy ride. This is usually the last stage of a long-term relationship and is usually observed in people who don't get a divorce for the sake of being around with their kids or for appearances or financial need. But interestingly enough, in societies like India, where most marriages are arranged, this is the first stage of falling in 'love'.
[big-image title="ShutterStock" src="http://www.firstpost.com/wp-content/uploads/2015/08/The-psychology-of-love-and-attraction_Shutterstock1.jpg" ]
Now let's talk about love's step-sibling, attraction. At one point or the other, we have all been attracted to someone. But what exactly determines this attraction to a certain someone?
Here are a few factors:
1. The Proximity Principle by Theodore Newcomb: All other things being equal, if two people are close in physical proximity, they are more likely to fall in love. The closer you are in person, the more chances are of you getting attracted to the other person. It's a common phenomenon observed in colleges or hostels where students live next to each other and even in cities, the number of blocks between two people might just end up defining their future. Theodore Newcomb studied this in his MIT housing project and found students, who lived close to each other, had better relationships.

2. All things being equal, the more similar two people are, the more likely it is that they will fall in love. Be it same choice in music or food, compatibility works

3. We tend to fall in love with people who we are already familiar with. Ever had a crush on your long-time friends?

4. The Pratfall Effect: We are attracted to competent people, but if they are too competent, they threaten us. So, when that competent person makes a mistake or acts in a clumsy way, they are found to be more likeable or attractive.

5. So does physical attractiveness matter at all? Turns out it does. We believe that it doesn't, but experiments show that we are more attracted to better looking people.

6. Gain-loss effect: People tend to be most attracted to others whose liking for them appears to have increased over time, and less for those whose liking of them appears to have decreased. Such increases and decreases in this perceived estimation of others have more impact on their attractiveness, compared to others who have constant levels of liking or rewarding behaviour.
[big-image title="ShutterStock" src="http://www.firstpost.com/wp-content/uploads/2015/08/The-psychology-of-love-and-attraction_Shutterstock-2.jpg" ]
And finally, there's misattribution for arousal. Do you every now and then, feel physiological arousal but aren't sure why? Your brain very conveniently misattributes this cause of arousal to love.
Here's an experiment conducted at University of British Columbia: In this classic study, researchers examined men's attraction to a female they met under one of two conditions: on a high unstable shaky bridge or on a low sturdy bridge. In each condition, as the men crossed the bridge, they met a female experimenter who asked the men to tell stories about a set of ambiguous pictures. She also gave the men her phone number "just in case you have any questions".
Turns out the men who met her on the high bridge told stories with more sexual content and were more likely to call her than the men who met her on the low, sturdy bridge. The reason? Misattribution of arousal, or the idea that the high bridge created a sense of arousal that the men mistakenly thought was due to the female experimenter.
But there's a counterpoint to this experiment too. The people who take the unstable bridge might be more adventurous anyway.
And then there was the shock experiment. Two set of students were called in for an experiment. One set was told to fill out the forms while they waited for the experiment to begin. The other set was told to fill out the form for the 'shock' experiment while they waited. The ones who were told they would be getting electric shock, found the experimenter more attractive (as answered in the form).
Find latest and upcoming tech gadgets online on Tech2 Gadgets. Get technology news, gadgets reviews & ratings. Popular gadgets including laptop, tablet and mobile specifications, features, prices, comparison.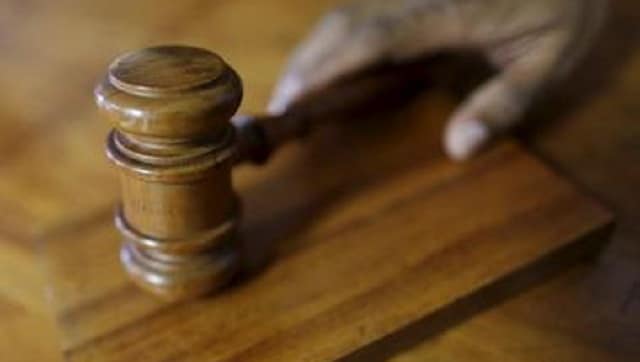 India
Justices Pankaj Naqvi and Vivek Agarwal also overturned two previous verdicts of the high court, which said that religious conversion solely for the purpose of marriage was prohibited, saying that they are not "good in law"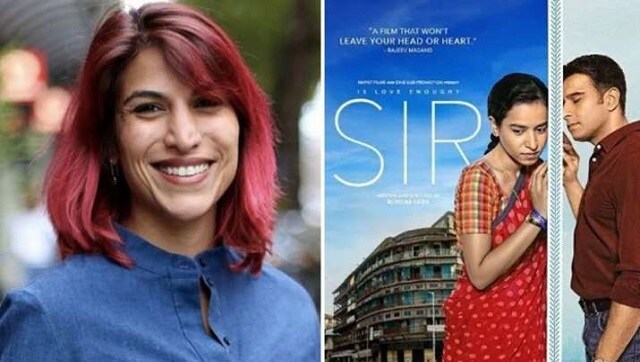 Entertainment
"It's too easy, making it dramatic or making somebody the bad guy or just going down this fairy tale path. But how do you make it real?" says Rohena Gera.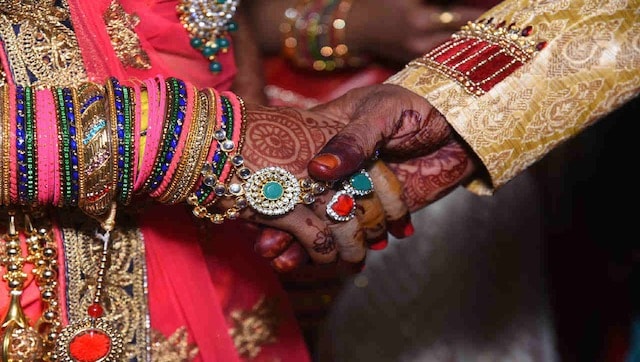 India
It is senseless that we in the 21st century are still dealing with religion as though it was a means to determine one's relationship to the State.