Hangout: Raagdesh actors Kunal Kapoor and Mohit Marwah on how they prepped for their roles
On this episode of Hangout, watch Kunal Kapoor and Mohit Marwah chat with host Renil Abraham about their film Raagdesh
Raagdesh, directed by Tigmanshu Dhulia, recently brought to the big screen, the story of Subhash Chandra Bose's Indian National Army. More specifically, it dealt with the stories of three INA soldiers — Shah Nawaz Khan (played by a Kunal Kapoor), Gurbaksh Singh Dhillon (Amit Sadh) and Prem Sahgal (Mohit Marwah) — and their Red Fort trials, that made for a rare display of retreat by the British Raj. The trio was charged with 'waging war against the King-Emperor' and handed over to the Japanese Imperial Army.
In an episode of Hangout, Kunal and Mohit spoke to host Renil Abraham about their roles in the historical drama.
Kunal had said in a previous interview with Firstpost: "I was fascinated by the script but also felt a sense of shame that I know so little about what is an important event in our history. We have read about a few people (who we believe) are the ones responsible for our freedom, so it's important for people of my generation to know the truth and get to learn about the Red Fort trial, formation of the INA, contribution of Subhash Chandra Bose and the circumstances under which the INA soldiers fought. When I started researching, I was shocked because I read that people in the British administration, intelligence and politicians, said that if anything that broke the back of the British it was the formation of INA. I don't understand the politics behind it, but I do feel that there was an effort to sideline them and play down their contribution intentionally."
To find out what Kunal and Mohit had to say about Raagdesh, watch this episode:
Entertainment
Fugly proceeds to treat each of its ideas with utter disdain ruining scene after scene with bad acting, stilted dialogue delivery, and terrible background music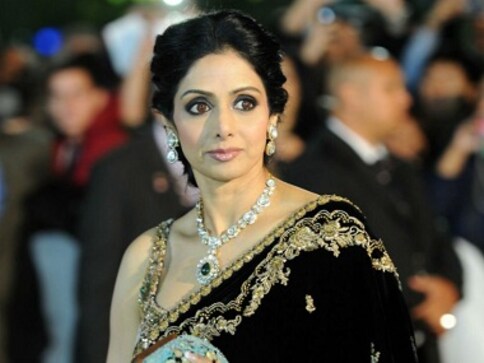 Entertainment
Ram Gopal Varma, who worked with Sridevi in Kshana Kshanam, has released a statement, expressing his shock and sadness at the news of her death
Bollywood
Raag Desh stars Mohit Marwah, Amit Sadh and Kunal Kapoor as three officers in the Indian National Army.