Washington Sundar's sole passion is cricket. All he does, is play. In fact, that's been the best part of his childhood - the matches, the practice at the academy, being told by his idols (Rahul Dravid!) that he has talent. Like all the boys at the Academy, the dream was to play for India: a dream he realised at the age of 17. If it's tempting in hindsight to call it easy, that's because Washington made it look easy. Behind the scenes, it took perseverance, an iron will, and sheer dogged determination to get here. Having seen early success, harsh criticism and failure up close, Washington knows what it takes to play and succeed at this level. And he delivers, consistently.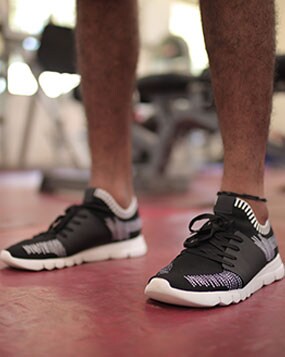 What hooked you to cricket?
Watching my father play was what lit the fire - he's a professional player who started his own academy, so I had access to all the facilities and matches. It became my chosen career very early in life. I began to get noticed, and the encouragement really helped. In fact, it was Rahul Dravid who told me I could do a lot with my bowling and play at the highest level that was when I really started believing in myself too.
What has been the highlight of your career so far?
There are two or three actually – My debut for India at Mohali was a dream come true. The second one was playing against Mumbai Indians at Wankhede Stadium and beating them, being declared the Man of the Match. That match, of course, put us in the finals, and for me to play an IPL final at the age of 17 was really something else.
What was it like to transition from Under 19 to the Indian Cricket Team?
I knew if I made it into the team, my life could be very, very different. It had been a challenging year - we lost the final, I was dropped from the Ranji Trophy squad after 5 matches. I was very disappointed with myself. I knew I couldn't change what had happened, but I could work hard and train even harder. That training made all the difference for me. I was picked up again for the Tamil Nadu squad. Those matches went really well, and from there I was picked for the IPL. With my performance in the IPL and the record I made in the Duleep Trophy final, my performance was noticed by the selectors for the Indian team. And then I got to make my debut at Mohali for India.
What has been the most challenging aspect of playing cricket?
People always had a lot of expectations from me - right from when I played cricket in school. And sometimes the criticism is really hard to take - people have often written me off, but I was always able to work hard and come back stronger. I'm happy I've become better as a person and a cricketer each time these challenges have come my way. They've taught me how to live my life better as well.
How would you define Self Made?
Hardwork is the main ingredient for success and to be a better person as well. You have to work really hard on yourself to reach your targets and be successful in life. Those who believe in themselves, work on themselves eventually become and are recognised as Self-Made.