Varun wanted to study film-making, but his mother insisted that he won't be successful if he didn't get an engineering degree. He didn't really have a choice. Even before he had a chance to put his engineering degree to use, he found himself sitting with a friend at a bar missing his high school. They wanted to customise T-shirts bearing their school's name. He couldn't find anything online where he could order one. So, he and his friend launched Alma Mater, a website where one could order tees and sweat-shirts displaying their institute's name and logos. In three years, Alma Mater was a million dollar company. The adventure of starting a business was so much fun that Varun wrote an autobiographical account of it and the book became a bestseller. He has recently launched Grades Don't Matter, a Netflix-like service for professional courses.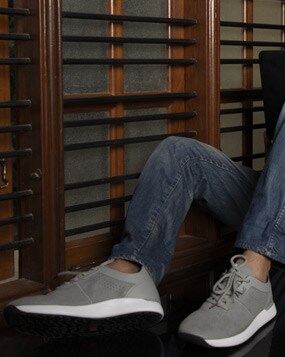 What's next?
To change the education system in India because it teaches people to be followers and not leaders.
Highlight of your entrepreneurial career?
We ideated our business at a bar in Bangalore. Two years later I was at the same bar and spotted someone in one of Alma Mater T-shirts walk past my table. That was pure joy and a sign of success.
Advise for aspiring entrepreneurs?
Don't do it because everyone else is doing it.
What does self-made mean to you?
Self-made to me is someone who says he has never achieved anything, and, hence, is constantly hungry and working hard to improve and reach his/her goal.
What inspires you?
I feel inspired the most when I hear stories of people with undying motivation. When I hear about people in their 80's who are still doing the same thing that they were doing at 18, that gives me hope that I can keep doing this for the rest of my life. I also find inspiration in people who do what they talk instead of talk about what they do.
Mantra for life?
I don't own a house. I don't have a car. I have zero personal possessions that might be labelled as assets. What I mean to say is, don't let money control you. The day you do so, creativity goes out of the window.