Rohan fondly recalls the fascination he had with the crystal knob that sat on the gear shifter of his dad's Fiat; and the liberating bike rides his older brother took him on. A robotics and automation specialist, Rohan discovered a real passion for all things automobile while living in Germany. During the 10 years that he lived in Germany, he was in awe of the road system, and the passion with which people looked after their vehicles. As a hobby, he started documenting his rides and drives so that he could enjoy the experience of seeing it again. Rohan came back to India and started manufacturing and exporting precision steel. While that helped pay the bills, it was not truly his calling. After some deep introspection, he decided to combine his love of automobiles with shooting of videos, and thus began the journey of PowerDrift.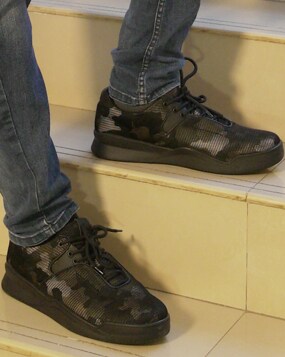 Backstory
Believe it or not, I don't have a background in automobiles! I actually studied robotics and automation in Germany, where I spent almost 10 years.
Where did it start?
Hotwheels and remote control car races in the childhood seem to have laid the ground right for me unknowingly. From 8th standard whenever my older brother took me for a ride on his motorcycle, I felt completely liberated. I would even steal his bike for a ride. My real passion kicked in when I was in Germany. Somewhere between all this, I started strapping a little Casio video camera (no GoPro in those days!) to my helmet, or car's roof to capture my experience. Now when I look back, I feel my life till now has culminated to this.
How to be #SelfMade?
There is no rule book for this. Along with learning from my mistakes, an inherent self-belief and the confidence to see through the tough times is what has helped me get here. Now when I look back, I realize that persistence and ingrained passion.
Which is the most memorable trip you have taken for a shoot?
The one that really stands out is the trip to the 12,000 ft. high Sandakphu Peak, Nepal. An extremely treacherous and unforgiving terrain, bikes cannot make the journey. The inclines to drive up are the steepest I've seen so far. What made it memorable was that I had the chance to navigate this treacherous route in a 1950s Land Rover without any kind of driver aids, which almost made it seem I was in a kind of time capsule!
What is a typical day in the life of Rohan like?
There is no typical day. Shoot days, start early to make the most of the light, and on "office days" there is no set time as such. Everyone comes in when they need to come in, and leaves the same way. Occasionally, we also chat over few cold ones at the end of the day.