Atul was the CEO of his family-owned computer business when mid-life crisis caught hold of him. The constant thought that gnawed away at him was, 'I hope I don't grow old and die doing this.' At 44, he signed up for his first Open Mic. He overcame weight issues and difficulties in speaking in front of people to emerge as one of India's finest, and oldest, stand-up comedians. For the next few years, he led two lives: as a corporate top dog in sharp suits by day and a humorist in faded jeans and tees by night. Two years ago, he gave up his job and dived headlong into the world of comedy with a promise to his wife that he will continue to earn enough money and, most importantly, won't contract any diseases. He is enjoying his new life and feels like he is back in college.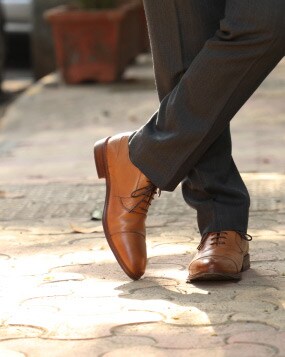 The secret of your success?
Making people cry is very easy, making them laugh is very hard. Writing jokes is tremendously difficult. I have had to kill my ego of the CEO, be very humble to art… that coupled with support from my wife and family and love from the fans.
Advice to aspiring entrepreneurs?
Just be at it. Whatever you do, do it with passion. That energy has to be there in every person.
The highlight of your entrepreneurial career?
The best thing about my career has been that I have been able to leave it and get into stand-up comedy.
Any inspiring routine we should know about?
I like to exercise. It keeps my mind very fresh. I recommend that people get out and exercise because a healthy body leads to a healthy, fresh mind.
mantra to live by?
Live for today, you don't know what's going to happen tomorrow. Maximize what you have today.
What does Mumbai mean to you?
Mumbai is not just a city, it is embedded in people like us. It inspires us. It is a city where no one judges you by the car you drive or clothes you wear. It's all about your work, if you are good at it, Mumbai rewards you for that.