Armaan started his racing career by accident. As a teenager, he signed up for a Go Kart training programme so that he could have a weekend of fun. He won that competition and got a scholarship to train as a racing driver in Malaysia. Fifteen years later, many trophies in his cabinet, he lives life at 320kmph in supercars now. The former teenaged National Karting champion gets his kicks from the G-force that he feels when driving at improbable speeds and enjoys coaching the younger, upcoming race drivers.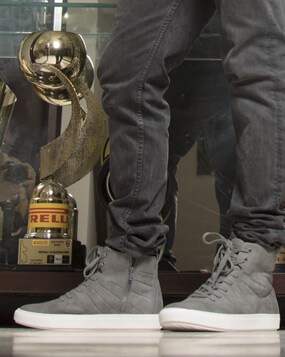 What motivates you?
To keep pushing the limits is what drives me.
Mantra to succeed?
You got to be at your best in the time. My free practice is like my qualifying, my qualifying is like my race and by then you set yourself up. So, in the race, all that you have to do is get your basics right, hit the dots every time, be consistent and you get the results.
What does Self-Made mean to you?
One may get help along the way, but ultimately it is you who has to live on your own, put in hours of hard work and make necessary sacrifices to progress and achieve your goals in life. That's self-made to me.
What tips would you give to youngsters?
In life as in motorsport, it's each one for himself. It doesn't matter how old or young you are, how experienced or inexperienced you are… you still have to beat whoever is around you.
What was the turning point in your career?
I won a scholarship to go train in Malaysia. I had to stay with the coach and his family and work at his workshop from 7:30 am to 6 pm. That was my trade-off. In order to earn my drive, I had to work as a car mechanic. I didn't realize it then, but I do now, that the things I learned at the workshop improved my understanding of cars and made me a better driver.
What's next for you?
We are launching a Formula 3 team in Asia in 2018. That would be a new challenge for me. I have been a racing driver all my life but now I will be actually running a team and not just racing. That's quite exciting.